The total cost of caring for veterans who served in Afghanistan and Iraq could reach $2.5 trillion by 2050, according to a new report.
Providing benefits and medical care to veterans will be the biggest single long-term cost of the post-9/11 wars, Linda Bilmes, a professor at Harvard University's Kennedy School, wrote in the report for the Costs of War project.
"Although for the U.S., fighting in Afghanistan may be over, the cost of caring for the veterans have barely started," Bilmes told Newsweek. "And we haven't reckoned yet with that long-term cost ahead."
Her latest estimate that the cost of veteran care could reach between $2.2 and $2.5 trillion by 2050 is around double her previous projections made in 2011 and 2013, but she says she made "very conservative" assumptions in her research.
The higher cost of providing medical care, disability and other benefits "reflects the intensity" of what veterans have experienced since the U.S launched the global war on terror in the wake of the September 11, 2001 attacks, according to her report.
"Compared to those who served in earlier wars, the post-9/11 troops experienced more frequent and longer deployments, higher levels of exposure to combat, higher rates of survival from injuries, higher incidence of serious disability, and more complex medical treatments," Bilmes wrote.
Some $900 billion of the estimated total will be spent on medical care for veterans. All veterans of post-9/11 wars are entitled to five years of free medical care through Veterans Affairs, while those with service-connected injuries or who meet other criteria can qualify for free or subsidized care for the rest of their lives.
The report estimates that between $1.2 and $1.4 trillion will be spent on disability and benefits payments.
More than 40 percent of veterans are entitled to lifetime disability payments, but the number is expected to increase to over 54 percent over the next three decades, the report said.
Bilmes noted that the Department of Veterans Affairs recently expanded the number of conditions for which veterans can automatically receive benefits.
She also pointed to efforts to significantly expand benefits to veterans with illnesses related to their exposure to burn pits and other toxins while stationed in Iraq and Afghanistan.
"These have been associated with a very significant number of illnesses, but the medical research documenting the connection between exposure to toxins and the medical conditions is just really coming out now," she said.
And assuming the VA continues to fund only projects that are currently underway, Bilmes estimates that the cost of total administrative and support costs will be at least $106 billion.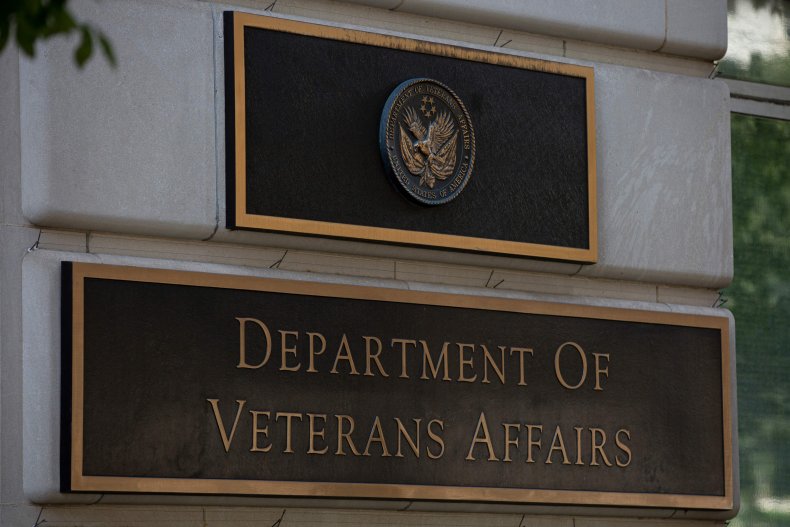 The report also notes that the federal spending on veteran care doubled from 2.4 percent of the U.S. budget in the 2001 fiscal year to 4.9 percent in the 2020 fiscal year, even as the number of living veterans from all wars dropped from over 25 million to 18.5 million.
"Yet the majority of the costs associated with caring for post-9/11 veterans has not yet been paid and will continue to accrue long into the future," Bilmes notes in the report.
"As in earlier U.S. wars, the costs of care and benefits for post-9/11 veterans will not reach their peak until decades after the conflict, as veterans' needs increase with age. This time around, veterans' costs will be much steeper."
Bilmes' report recommends the establishment of a Veterans Trust Fund, which she described as an accounting mechanism to keep track of and allocate funding for the long-term care of veterans.
She noted that such an effort is important because unlike previous wars, the U.S. borrowed much of the money to pay for the post-9/11 wars.
"Unlike previous wars, these post-9/11 wars have been what I call the credit card wars," she said.
"We paid entirely through debt, which means that we have all of the debt still hanging over us... in addition to the long-term cost of care still ahead. That is why I'm particularly concerned about the importance of setting aside funding to make sure that we don't shortchange the veterans as we are still on the hook for the credit card bill of the rest of the wars."
In her report, she concludes: "Millions of Americans who fought over the past two decades in Iraq and Afghanistan have returned home with disabilities, many of them severe.
"As the U.S. tries to close this chapter in its military history, an entire generation of veterans and families will not be able to do so. The cost of these wars in blood, toil and treasure will endure for the next half-century."