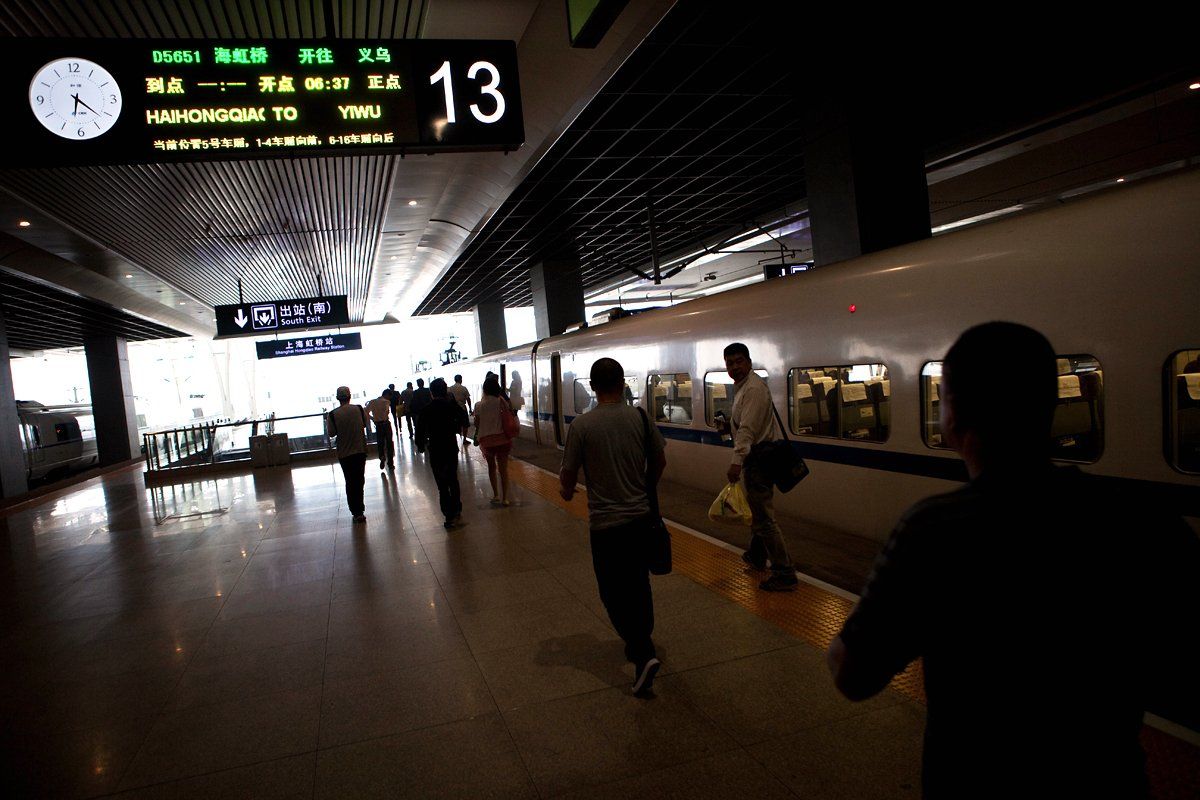 Nearly a decade ago, Liu Zhijun became China's railway minister with dreams of leapfrogging ahead of the world by building a vast, glittering network of high-speed trains. The project became his trophy, earning him the moniker "Great Leap Liu." Yet last February, Liu was sacked for alleged graft, reportedly pocketing $120 million in bribes. And five months later, when a bullet train crashed near Wenzhou in eastern China, killing 40 people and injuring at least 190, Liu became a lightning rod for anger over the country's rail system, its inadequate safety testing, and the excessive speed of the trains. Since then, the trains have been ordered to slow down, but rail investment has declined and "Great Leap Liu" has become a symbol of the public's plummeting trust in government.
Liu's saga is just one of many examples of how corruption has steadily proliferated in post-Mao China. But what is its true cost? Five years ago a study by the U.S.-based Carnegie Endowment for International Peace estimated that corruption knocked some 3 percent off China's gross domestic product. That means the direct cost of corruption in 2003 was $86 billion; applied to today's GDP, it's a whopping $200 billion. At various times, the Chinese government has put forth its own estimates, though never very consistently. Last year, a report by the People's Bank of China estimated that since the mid-1990s, some 16,000 officials had spirited away roughly $125 billion. The report was initially posted online, but quickly taken down. The government's most recent estimate came last month, as China's National Audit Office (NAO) said Chinese officials had embezzled nearly $471 million earmarked for government-subsidized housing. Several years ago, the NAO reported that an estimated $35 billion worth of government funds had been misused or embezzled in 2005 alone. But the agency hasn't announced any updates to that figure. "It's too sensitive," says Zhu Lijia, a professor of public policy at Beijing's Chinese Academy of Governance. Government malfeasance dates back through Chinese history (or the history of any nation for that matter). But Zhu and other analysts say that crooked practices have become so embedded within today's bureaucracy that bribery opportunities, which often come with senior-level jobs, are considered powerful recruiting tools. "In the past we had one emperor at a time," says Zhu. "Now we have tens of thousands of emperors, everywhere."
This explosion of corruption has damaged the regime's image. Virtually every citizens' riot these days seems to have something to do with government wrongdoing. "The people are no longer fully confident in the party," says Xia Xueluan, a Peking University sociologist. Instead, many Chinese favor rumors over official reports. This was evident last week after Beijing's worst rainstorms in 60 years triggered widespread flooding. The government's initial death toll was 37 people, but many citizens insisted it was much higher. (After days of criticism and ridicule, the official toll was updated to 77.) One blogger ran down a litany of criticisms about the government response: "The early warning system didn't actually warn anyone early. The emergency response was slow to start. People who drove on the airport highway to pick up stranded passengers were charged tolls. [And] drivers stuck in the middle of the road were fined for parking illegally." The financial price tag on corruption is high, but as the outcry over the floods indicates, the damage done to the government's credibility is arguably much worse.