Costa Rica Struck By 6.5-Magnitude Earthquake, Causing Landslides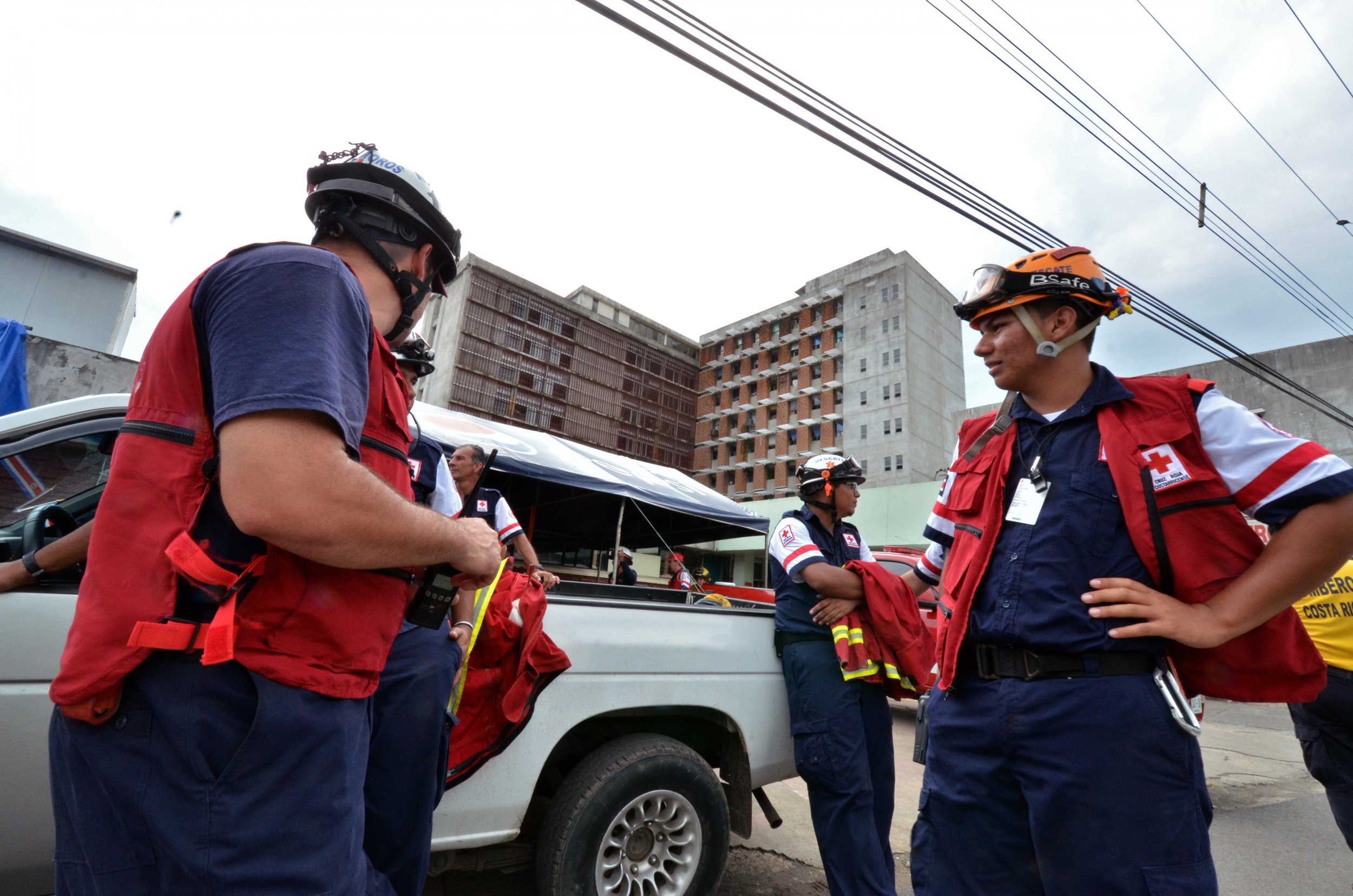 A strong 6.5-magnitude earthquake struck close to Costa Rica on Sunday night, leading to landslides and raising fears of casualties.
The earthquake struck off the coast of the Central American country around 10 miles west of the resort city of Jaco, according to the U.S. Geological Survey.
The USGS originally measured the earthquake—which struck at a depth of six miles—at a magnitude of 6.8 but later downgraded it. The Universidad Nacional Costa Rica's observatory gave the quake a magnitude of 6.9.
It is not yet clear whether there have been any casualties or injuries as a result of the earthquake. The USGS estimates that, based on its size, it is likely to cause casualties and tens of millions of dollars of damage.
Read more: Nobody knows when "the big one" is coming to the San Andreas Fault, but come it will
Costa Rica President Luis Guillermo Solís Rivera said that the country's authorities were working to gather information about the earthquake and said that preventive measures would be taken to deal with the impact of the incident.
He made an appeal for calm among the population and tweeted a message that the country's tsunami agency had not issued any warnings so far.
Costa Rica's Fuerza Publica—the country's security forces—warned that there were landslides blocking the highway from Jaco to another city, Tarcoles, and urged road users to exercise caution.
Costa Rica regularly suffers from strong earthquakes. A 7.6-magnitude quake struck the country's Pacific Coast in 2012, killing two, while the strongest earthquake in its history was in 1991, when a 7.6-magnitude earthquake hit the province of Limon. At least 75 people were killed, over 550 were injured and almost 10,000 people left homeless as a result.