Is Costco Open on Labor Day? Opening Hours and Store Details
While many retailers open their doors to customers on Labor Day, and other American national holidays, they'll be one store that will keep its door firmly shut—Costco.
The wholesale store doesn't open on the majority of federal holidays, including New Year's Day, Memorial Day, Independence Day, Thanksgiving and Christmas. But why is this?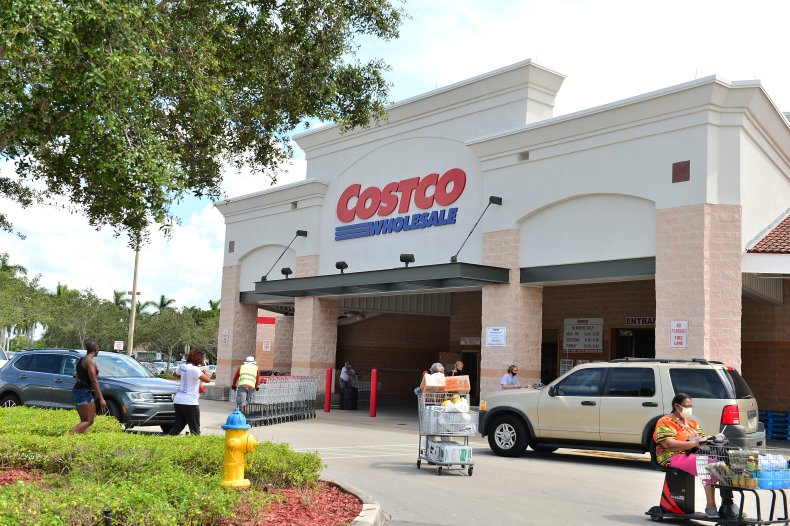 Costco: A History
The wholesaler chain has been in operation since 1976, according to its website. Operating under the name Price Club, the first location was in a "converted airplane hangar on Morena Boulevard, San Diego."
Through trial and error, it found it could do better by serving small businesses and a "select audience of non-business members" and by 1983, the first Costco warehouse location opened in Seattle. It was the first company to grow from zero to $3 billion in sales in less than six years, according to its website.
Costco and Price Club then merged in 1993, becoming PriceCostco. Now with 206 locations, it was generating $16 billion in annual sales. In 1997, it changed its name back to Costco.
As part of its ethos, the company's mission is to "keep costs down and pass the savings on to its members." But it also reportedly treats its employees well, offering them a stack of benefits plus federal holidays off.
What is it like being a Costco employee?
Depending on which department a worker is assigned to, there are multiple benefits to being a Costco employee.
According to Indeed, retail jobs at the wholesaler offer, on average, almost double the federal minimum wage of $7.25, while pharmacy and office workers can earn much more. Costco says that it "pays a larger percentage of the premiums than most other retailers do and employee-paid premiums are withheld pretax." The reason for this, according to the website, is that workers get to keep more of their "hard-earned money."
According to Costco's career opportunities page, the benefits don't just stop with decent wages. Employees can elect their benefits to cover their spouse, domestic partner and their children and, according to Indeed, this can include a 401K plan, dental, employee discounts, health insurance, life insurance and vision insurance.
A report by Fox Business found that employees also get a free Costco membership (worth $120 annually) and a free turkey on Thanksgiving. And Mental Floss reports that employees get to do their shopping after hours.
Costco observes federal holidays in accordance with the U.S. government's guidelines. For workers who are due to work on these days, the wholesale retailer gives them normal pay, according to reports on Glassdoor. However, it is also reported that if employees work in management, they might still have to go into the store once or twice on a national holiday.
Newsweek has contacted Costco to attain more information about its federal holiday policy.