Could the $76 Billion Per Year U.S. War in Afghanistan Be Privatized?
The U.S. government spends about $76 billion per year on the war in Afghanistan, and the founder of private military company Blackwater said the country can significantly reduce that cost by turning to mercenaries.
"The U.S. administration is spending $76 billion a year in Afghanistan–that is much more, I think, than…the U.K. is spending on its entire defense budget," Erik Prince, who is a former Navy SEAL and founded his company in 1997, told The Independentin an interview published Wednesday.
Prince, who is also the brother of President Donald Trump's Secretary of Education Betsy Devos, said that his proposal "will cost a fraction" of the current expenditures. "It will also save lives of armed forces personnel: American, British, Afghans and other allies."
When Steve Bannon still had Trump's ear, Prince pitched the idea to the administration, reportedly with support from Bannon and Trump's son-in-law and senior adviser Jared Kushner. However, national security adviser Lieutenant General HR McMaster, former Secretary of State Rex Tillerson and Defense Secretary General James Mattis all opposed the idea.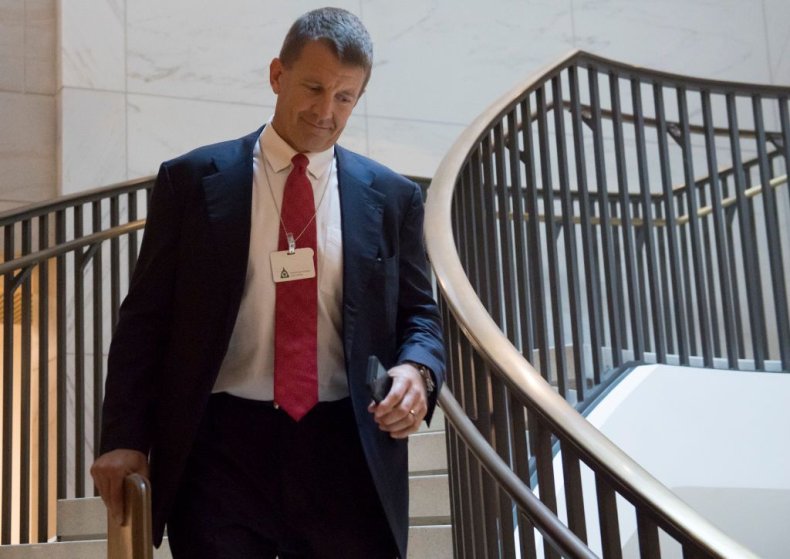 Since then, McMaster and Tillerson have both been pushed out of the Trump administration. Prince claimed the White House may be more receptive to his controversial plan. Although he has not yet met with the president directly to discuss his strategy, Prince emphasized Trump's consistent criticism of how much the U.S. spends on foreign conflicts.
Prince's company was also mired in controversy in the past. In 2007, guards from his company killed 17 civilians in Baghdad, drawing significant outrage and criticism. Similar incidents also occurred at other points in Iraq and in Afghanistan as well, leading the company to rebrand and change its name.
The pitch also comes as things in Afghanistan look increasingly positive. On Monday, Secretary of State Mike Pompeo paid a surprise visit to the country and gave a press conference alongside Afghan President Ashraf Ghani. Pompeo hailed "progress" and also expressed his "hope" that a lasting peace deal will materialize soon between the government and Taliban fighters.
The secretary explained that many of the Taliban cannot "win on the ground militarily." However, the U.S. top diplomat also pointed out, "There's still a great deal of work to do."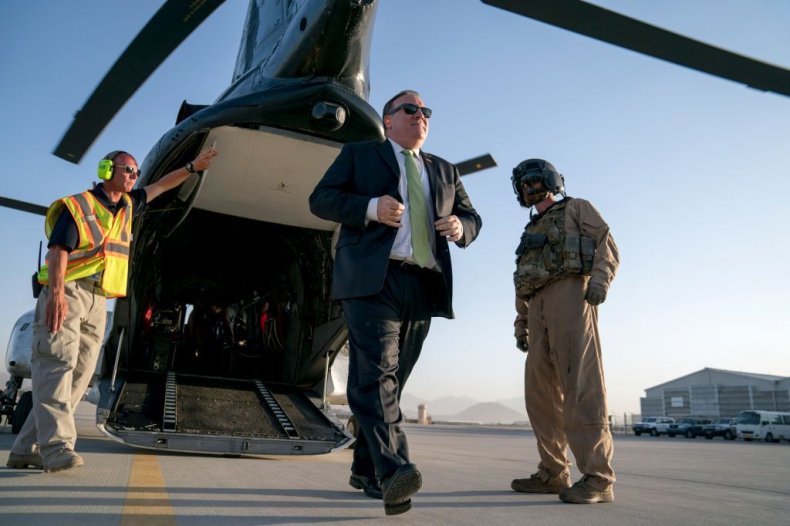 After 17 years of conflict that began with the U.S.-led invasion to remove the Taliban from power, both rebel and government forces expressed their readiness for an end to the fighting. During the final days of Ramadan in June, a ceasefire was implemented that saw both sides celebrating in the streets.
Pompeo credited Trump's hardline stance as pushing the U.S.-designated "terrorist group" to consider dialogue as opposed to continued fighting. The president's strategy "sends a message to the Taliban that they cannot wait us out," the secretary said.
Prince remained optimistic that Washington could still implement his strategy moving forward. "I heard President Trump read about my plans in the Oval Office and told McMaster that he preferred it to his plans," he told The Independent, saying that Pompeo also showed interest.
"I have spoken to [Pompeo], he was interested in what I had to say," Prince said, also adding that Trump's National Security Adviser John Bolton, who took up his post in April, will be interested.
"Looking at [Bolton's] background, he would not want, I think, to stick with a conventional strategy which is not working," Prince said. "I will certainly be taking this matter further in the next few months."