Death rates are the highest they have been in 20 years in the U.K., nearly double what is usually reported. While around a third of the deaths in England and Wales were linked to coronavirus, there was a significant increase in deaths from other causes. That seems to be true for the U.S. as well. In New York City, for example, an extra 17,000 extra deaths have been recorded above-average since March 11, with 13,000 of them linked to COVID-19.
That leaves another 4,000 deaths above average not linked to coronavirus.
This has led to some experts, like Professor Carl Heneghan, director of the Centre for Evidence-Based Medicine at Oxford University, to call for an end to the lockdown.
"The damaging effects now of lockdown are going to outweigh the damaging effects of coronavirus," he has said.
Heneghan argues that cases of COVID-19 reached a peak before the U.K. was placed on lockdown, with social distancing measures and advice to regularly wash hands having the telling impact without the need for a full lockdown.
Sweden has avoided mandatory lockdown restrictions and, as of April 21, has reported 15,322 infections with 1,765 deaths, around 10 percent the number of cases and deaths in the U.K. and 2 percent of the U.S.'s
'If you go look at what's happening in Sweden, they are holding their nerve and they haven't had doomsday scenario," Heneghan has said. "Our Government has got it completely the wrong way around."
While Sweden's death toll is higher than usual, if you take away the deaths recorded as linked to coronavirus, the death rate is nearly exactly average, the New York Times found.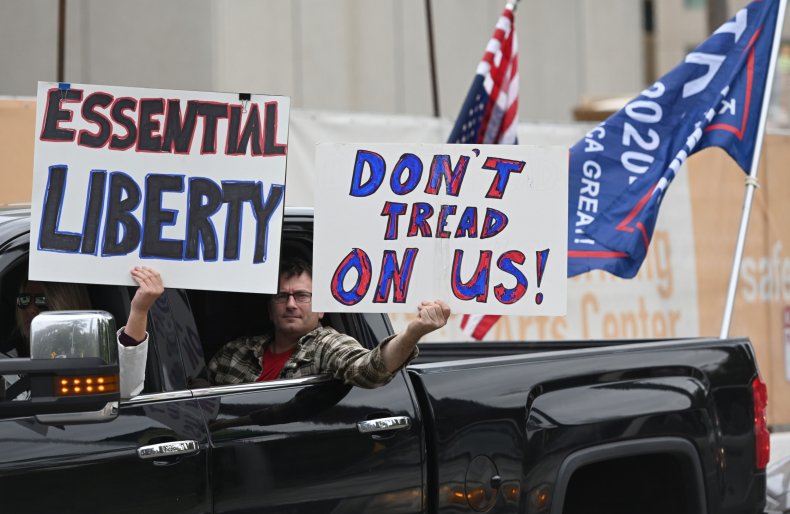 So could the lockdown, while limiting the spread of coronavirus, actually end up leading to more deaths than the virus itself?
"While most of the increase in England and Wales is explainable by deaths that mention COVID, one fifth are deaths that do not mention COVID,' Nick Stripe, head of health analysis at the Office for National Statistics (ONS), tells Newsweek. "The question is, what are those one fifth?
"We're doing some pretty difficult work trying to understand what's making that up. There could be numerous factors. Could it be directly because of lockdown, people being stuck in their homes and having household accidents? Is it domestic violence? Is it mental health problems?
"Or is more that people are afraid of going to the hospital, when they get a pain in their chest and dismiss it as indigestion?," Stripe says.
This increase in death rates has some history behind it. There is precedent for deaths not related to virus symptoms going up in a pandemic. "All-cause mortality increases in pandemics," Professor Maureen Baker, former chair of the Royal College of General Practitioners, tells Newsweek.
"That's based on experience from 20th-century pandemics, all influenza. It's difficult to find good public evidence [on why] but there is some evidence. Some people are dying without ever having a test so their death isn't necessarily recorded as COVID-19. Others die with other illnesses exacerbated by the infection. Other problems don't go away so people still have heart attacks, strokes and other infections," she says.
"That's important because it could be those infections are being missed or misdiagnosed because everyone thinks they're COVID."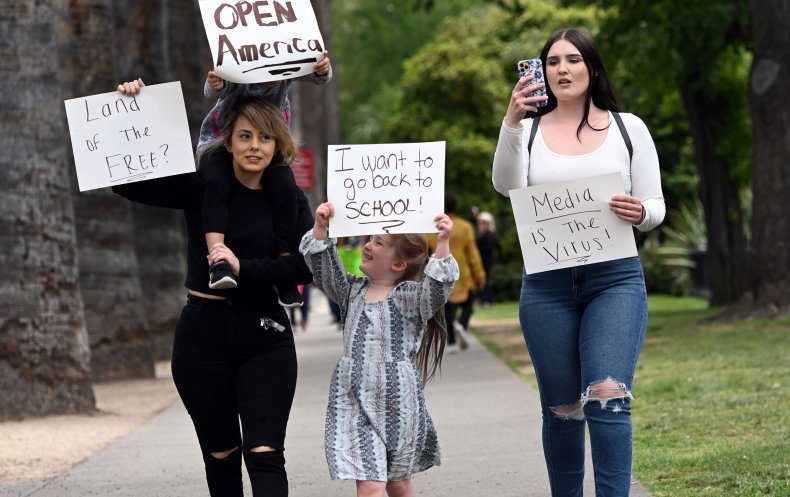 It is all these unknowns that experts are eager to draw attention to. "There could be lots of things going on here that we just don't know," Stripe says. "With the lockdown, there are some forms of death you would expect to go up but others you might expect to go down. If there are fewer people on the roads, you might expect road traffic accidents to go down.
"There is data pulling in different directions so we need to understand that better before we give any conclusions on it.
"A huge amount of unknowns still remain, both known unknowns and unknown unknowns," says Stripe. "You'll only start to see answers as the months and years go by. I suspect there will be academic research trying to answer this question being conducted years in the future on this, trying to work out what really went on."
One piece of clear evidence so far is the drop in admissions to Accident and Emergency departments (A&E) in U.K. hospitals.
Calls to the National Health Service's (NHS) non-emergency 111 line have doubled while A&E admissions have dropped by a third year-on-year.
"The reason is fear," Baker says.
"People develop symptoms they'd normally seek treatment for but they're frightened that, if they go into hospital, they'll get COVID-19 and die alone. They are delaying their presentation [to the hospital] or not presenting at all and end up dying at home."
The U.K. government has reiterated that those with serious conditions not relating to COVID-19 should still be consulting doctors. "I want to reinforce the message that non-COVID related services are open for patients," Health Secretary Matt Hancock said in a Commons statement.
"To those who might be vulnerable... people with non-coronavirus symptoms must still contact their GP," he says. "If you are told to go to hospital, the place you need to be is in hospital."
Asked whether easing the lockdown would make people more likely to visit A&E, the Department of Health said no minister was available for interview by Newsweek but that the lockdown has clear benefits and it is having an impact.
"I don't know if easing the lockdown would change anything," Baker says. "I'm watching the arguments from both sides but thank goodness it's not me who has to make those decisions.
"Once people start to understand that the NHS is not full and open for business and it is appropriate to contact someone, that realization will come before lockdown lifts because people will be able to see death rates going down.
"They're not daft, they can work that out for themselves."