Could Deadly Charlottesville Clashes Have Been Prevented?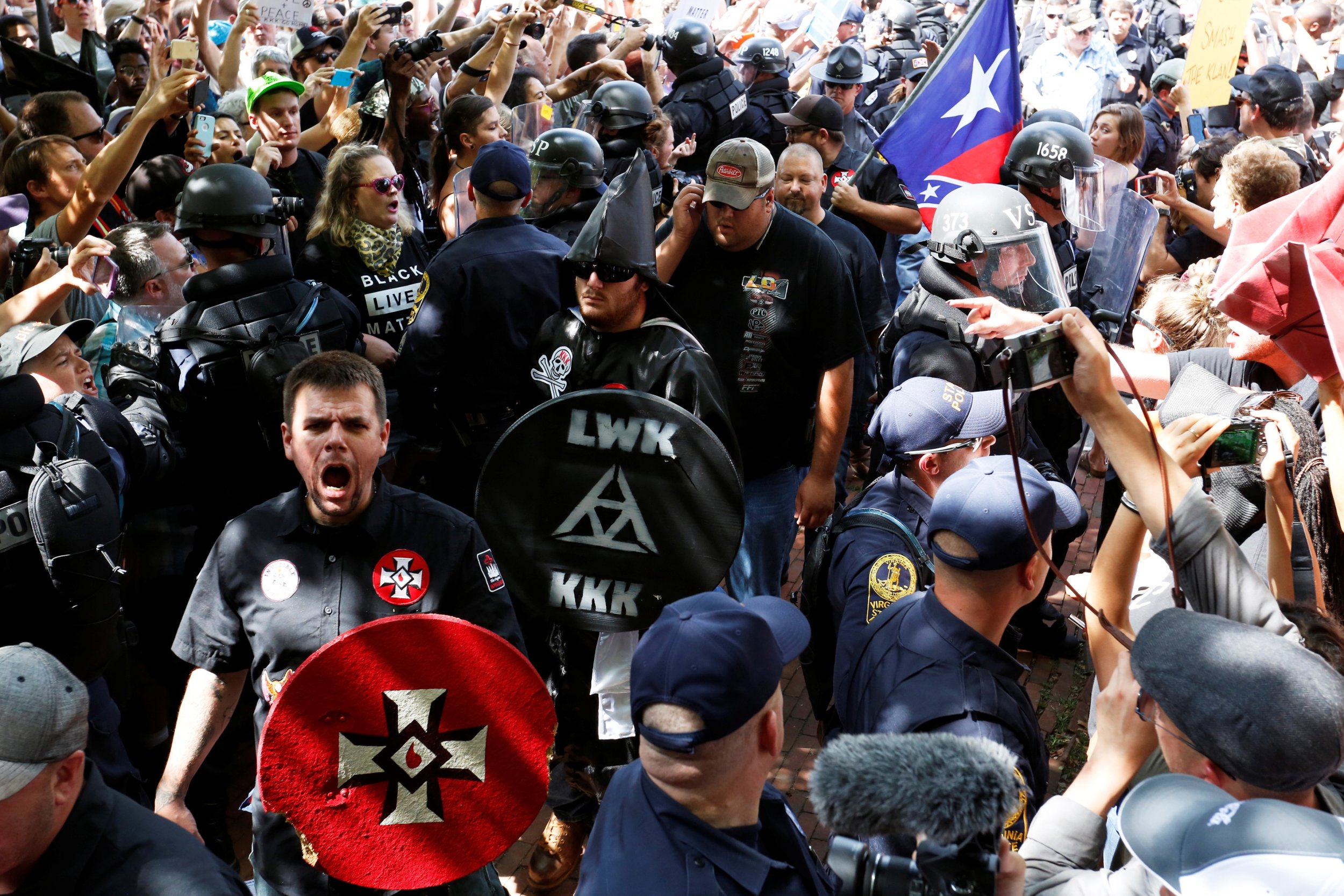 The U.S. Department of Homeland Security warned law enforcement three days before this month's deadly clashes in Charlottesville, Virginia, that the rally was likely to be "among the most violent to date."
According to a law enforcement assessment by the DHS's Office of Intelligence and Analysis, obtained by Politico, white supremacists and anti-fascist groups had clashed twice before in Charlottesville during the four months leading up to the rally on August 12, raising questions over whether the violence, in which counterprotester Heather Heyer died, could have been prevented.
Related: Democrats and Republicans condemn Trump's remarks after Charlottesville violence
The August 9 report compiled in coordination with local, state and federal authorities outlined how anarchist groups and extreme-right supporters had fought at a white nationalist rally on May 13 and a Ku Klux Klan gathering July 7.
In both cases, according to the report, "anarchist extremists" attacked legal protesters, whom authorities had granted a permit. The initial provocations led to fights, injuries, arrests and at least two felony charges of assault and battery.
Both sides appear to have been preparing for a confrontation at the August 12 rally, where police say James Fields Jr. rammed his Dodge Challenger into a crowd of counterprotesters, killing Heyer and leaving 19 others injured.
"Anarchist extremists and white supremacist extremists online are calling on supporters to be prepared for or to instigate violence at the 12 August rally," the assessment said. The weekend of events by far-right groups surrounding their opposition to the removal of a statue of Confederate General Robert E. Lee resulted in several violent clashes in and around Charlottesville's Emancipation Park.
"It is unconscionable that with so much advance notice of the declared intentions of extremist groups from the left and right vowing to descend upon Charlottesville that law enforcement was not better prepared," James Gagliano, a recently retired FBI supervisory special agent, said in an interview with Politico.
"Stronger police presence as a deterrence, and better separation between the two groups, should have been part of the security plan," he added.
Following the clashes at Emancipation Park, previously Robert E. Lee Park, President Donald Trump said both sides were responsible for the violence.
"You had a group on one side and group on the other, and they came at each other with clubs. There is another side, you can call them the left, that came violently attacking the other group. You had people that were very fine people on both sides," the president said on August 15 at a press conference.
"Not all those people were neo-Nazis. Not all those people were white supremacists. Many of those people were there to protest the taking down of the statue of Robert E. Lee," Trump added. The president faced criticism from across the political spectrum, including from several Republican lawmakers, for the remarks.