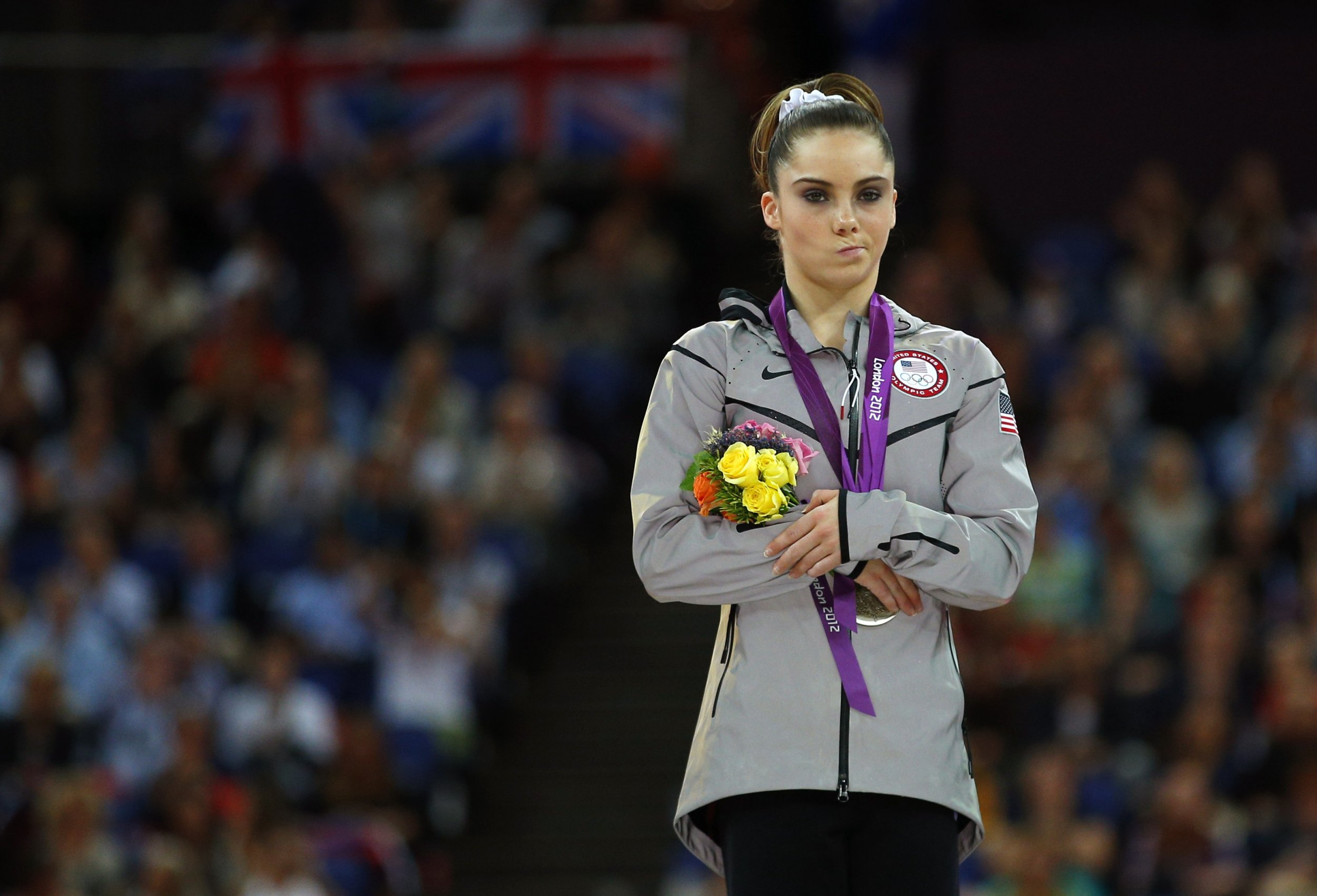 A new "We the People" petition is asking that the Obama administration charge gold-medal gymnast McKayla Maroney with production or possession of child pornography because the recently leaked nude images of her were taken when she was underage. And it's not as outlandish a request as you may think.
The U.S. Department of Justice defines child pornography as "any visual depiction of sexually explicit conduct involving a minor." In an effort to protect children, Congress and state legislatures have cast a wide net, deeming production, possession or dissemination of child pornography illegal, regardless of who is responsible. If the average under-18 American is caught in a "sexting" scenario by law enforcement in most states, they could face these felony charges. If convicted, they would have to register as a sex offender.
And many teens have gotten trapped in this web. A quick Google search yields numerous examples, like the recent case of 17-year-old Virginia teen who was handed two felony charges—possession and manufacturing of child pornography—for sending his 15-year-old girlfriend an explicit video.
The case received public attention when Assistant Commonwealth Attorney Claiborne Richardson told the teen's defense lawyer that her client must either plead guilty or police would obtain a search warrant to take pictures of his erect penis for proof. Prosecutors ultimately decided not to seek or use these images.
Though the teen was convicted of both charges, the judge said he would consider dismissing them if he stays out of trouble for a year. If the charges are not dismissed, he could be incarcerated until he is 21 and possibly remain on the sex offender registry for the rest of his life.
In a 2010 case, eight students from Harrisburg, Pennsylvania, ages 13 to 17, were charged with possession of child pornography for sending nude photos to each other—and in one case a short video of oral sex. In another Pennsylvania case, three teenage girls sent nude selfies to three male classmates and all were charged with child pornography felonies.
And all of these minors are hardly alone in participating in underage sexting. According to a recent study from Drexel University, out of the 175 undergraduate students polled about their behavior as minors, 28 percent reported engaging in sexting that involved photos.
But Nancy Gertner, a retired federal judge and current faculty member at Harvard Law School said it is extremely unlikely that Maroney would get in trouble for these images: "Very rarely are these self-produced images being charged when they were made in consensual settings."
Some states, feeling existing laws inadequately address the situation, have passed legislation targeting self-produced child pornography. But there has yet to be national movement for it. Australia, which has child pornography laws similar to those in the U.S., is leading the charge in the other direction. New legislation there calls for underage people who sext each other to no longer be charged with child pornography or put on the sex offender registry.