Could the Lakers Bring Back Phil Jackson? Stephen A. Smith Thinks So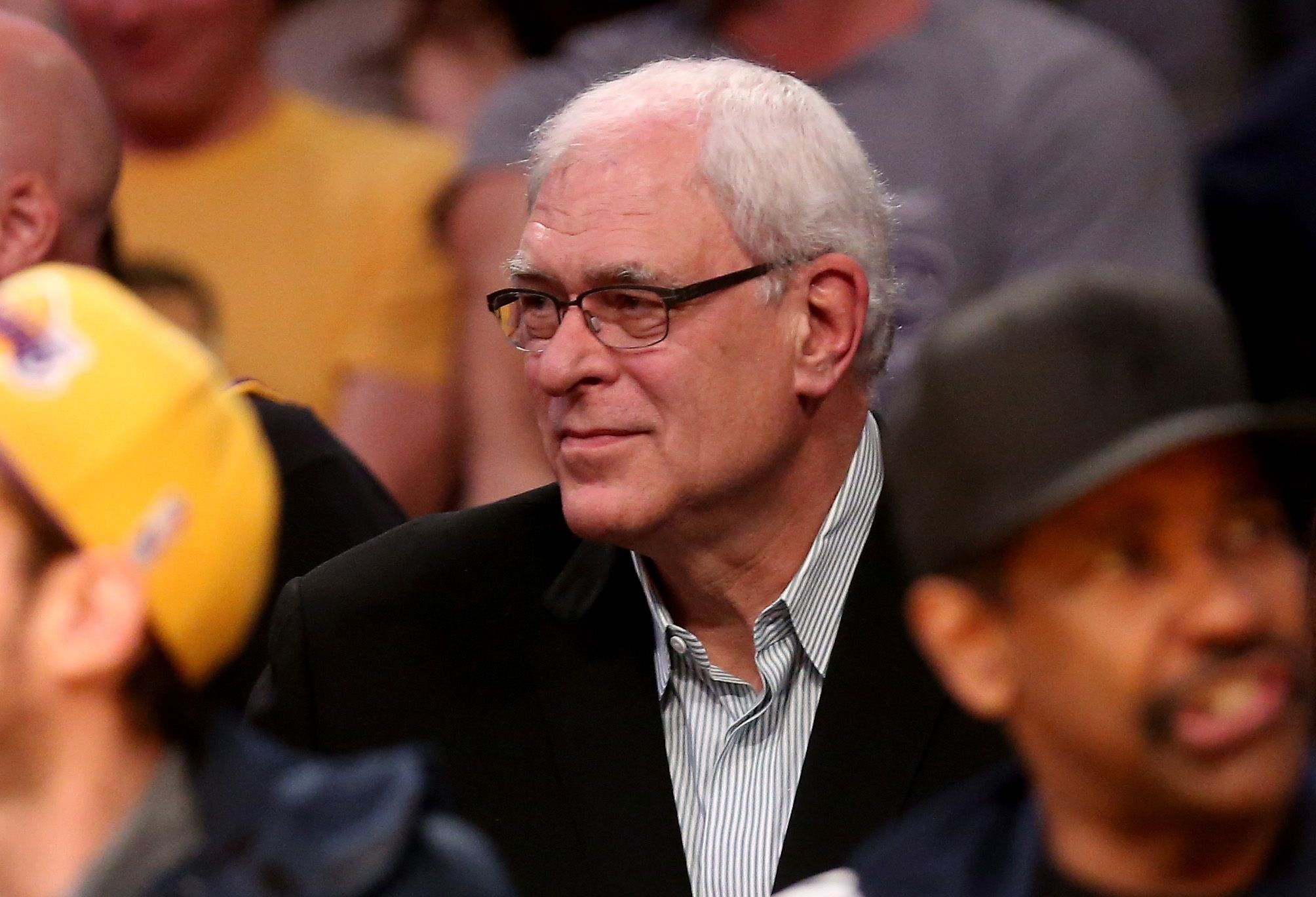 Among all the possible side effects of LeBron James' move to Los Angeles, the return to action of one of the NBA all-time great coaches had yet to be considered.
ESPN's Stephen A. Smith, however, has seen to that, suggesting Phil Jackson could make a sensational return and replace current Lakers coach Luke Walton.
Speaking on First Take on July 6, Smith said he would "keep his eyes" on Phil Jackson, hinting Walton could be under pressure after failing to reach the playoffs in both of his two seasons at Lakers coach.
"I love the job he's done, I love the development of players under him and I'm a fan of Luke Walton and I think he should stay on board," Smith said.
"But he wasn't [Lakers' director of basketball operations] Magic Johnson's or [Lakers GM] Rob Pelinka's choice."
However, in 2016, James said he had lost all his respect for Jackson after the then New York Knicks president described the three-time NBA champion's business associates as a "posse" in an interview with ESPN.
"I had nothing but respect for him as a coach for what he was able to do," James said when asked about Jackson's comments.
"Obviously he was at the helm of [the team featuring] my favorite player of all time [Michael Jordan], and also being there growing up and watching him with the Lakers, but I got nothing for him."
However, should the Lakers turn to Jackson again, Smith suggested James could be prepared to forgive the former Chicago Bulls coach, in the same way he forgave Cleveland's owner Dan Gilbert following his scathing comments following his move to Miami.
When James left the Cavaliers for the first time in 2010, Gilbert launched a vitriol attack against him, famously publishing an open letter in Comic Sans font in which he strongly criticized how James had handled his departure from Cleveland.
Gilbert has since apologized to the four-time MVP for the content of the letter and James returned to Cleveland after four years in Miami, leading the Cavs to their maiden title in 2016.
According to Smith, that proves the 33-year-old is capable of putting personal difference behind, much like Kobe Bryant, who has been vocal in welcoming LeBron to L.A., did when Jackson came back from his one-season hiatus.
After the Lakers lost to the Detroit Pistons in the 2004 NBA Finals, Jackson announced his retirement and then published The Last Season, a book which describes the tension around the 2003-04 Lakers team.
In the book, Jackson was fiercely critical of Kobe Bryant. However, the latter surprisingly sought to bridge gaps with his former coach, who returned to the Lakers bench in 2005 and won two more titles.
While Smith was one of the first to predict James would sign for the Lakers—in fact he did so almost a year ago—and is one of the most high-profile NBA insiders, the suggestion Jackson could return to the Lakers for a third time is hard to envision.
The 13-time NBA champion—11 of which as a coach—retired from coaching seven years and will be 73 in September, not to mention the prospect of working for ex-fiance and Lakers president Jeanie Buss would be rather awkward.