Former heavyweight champion Mike Tyson reportedly got into an altercation with a passenger on a JetBlue flight on Wednesday, which has prompted inquiries as to whether the boxing legend will face any consequences.
Several sources reported that on a flight leaving San Francisco International on Wednesday, Tyson threw several punches at a passenger who was reportedly irritating him.
Tyson's reps told Newsweek, "Unfortunately, Mr. Tyson had an incident on a flight with an aggressive passenger who began harassing him and threw a water bottle at him while he was in his seat."
A witness told TMZ that, prior to the altercation, Tyson was friendly and taking photos with several fans before the plane took off. One man, who was allegedly intoxicated, continued to talk to Tyson after the 55-year-old boxer requested he leave him alone. When the passenger did not, Tyson reportedly punched him several times.
The altercation left the passenger bloody, and he received medical attention before speaking with police, TMZ reported.
The Federal Aviation Administration (FAA) told Newsweek that no reports had been filed on the incident as of Thursday morning.
"The FAA looks into all airline reports of passenger disturbances. We do not have a report at this time of an unruly passenger incident on a JetBlue flight yesterday," the administration said.
It is unclear if Tyson will face any repercussions for the attack, but some wonder if the brawl might put Tyson on a form of "no-fly list."
The federal no-fly list currently works to keep suspected terrorists off flights, but there have been previous calls for unruly passengers to be placed on a subset of that list.
According to the Washington Post, Delta Airlines sent a letter to Attorney General Merrick Garland in February, asking that anyone convicted of disruption on a flight be placed on the government list.
While there currently is not a federal "no-fly list" for unruly passengers, individual airlines have the authority to ban passengers from flying with them, and there have been several instances where passengers have been banned.
Almost 1,000 passengers have been banned from flying on United Airlines flights because of unruly behavior and mask violations. In October of 2021, Transportation Secretary Pete Buttigieg said that blacklisting violent airplane passengers should be considered.
According to the FAA's website, current consequences for unruly passengers can result in up to $37,000 in fines per violation.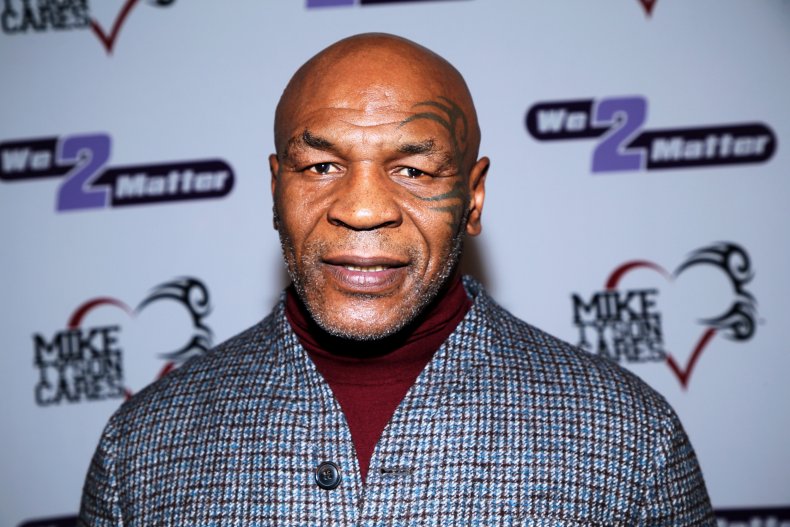 Besides the altercation on the plane, Tyson is famously known for biting part of boxer Evander Holyfield's ear off in the ring. He also was convicted and sentenced to six years in prison for rape but was out on parole after serving three.
Newsweek reached out to a representative for Tyson and JetBlue Airways for additional comment.
Update 4/21/22, 4:57 p.m. ET: This story has been updated with additional information and background.