Could A Plant End Malaria? Researchers Think There Is Hope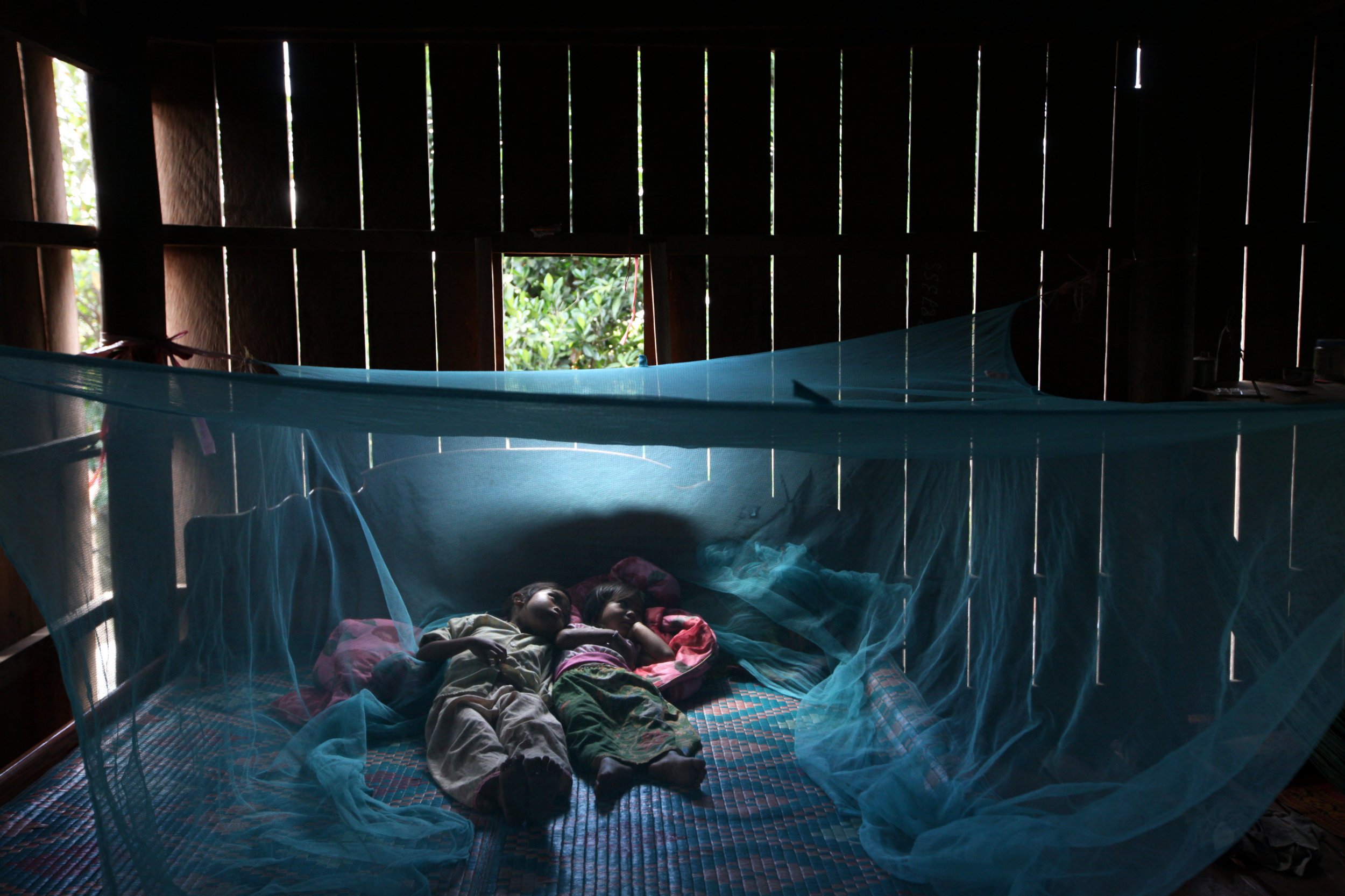 Researchers have found a promising treatment for malaria — and it's the same plant that Asians have been drinking as a tea for centuries.
Doctors in Africa are now prescribing tea made from Artemisia annua, which is native to China, to halt the mosquito-transmitted disease that kills 3,000 children a day. Researchers say it can work better and is safer than some malaria medications.
"Moreover, these people didn't have any of the side effects that normal antimalarial drugs provoke, like weakness or vomiting," Jean Tshibinda Kazadi, who runs a hospital in the Democratic Republic of Congo, told France 24 News Observers.
A Belgian organization, Leubo-sur-Ourthe, is even teaching people how to grow Artemisia, and turn it into medicine and tea in the Congo.
Researchers first used Artemisia annua to cure the disease in primates in 1971. But now they see it as a cheap and simple way to fight against the parasite in humans.
One expert, Worcester Polytechnic Institute professor Pamela Weathers, turned the leaves into pills, which she then gave to her dying patients in Congo.
"These 18 patients were dying," Weathers told New Atlas. "So to see 100 percent recovery, even the child who had lapsed into a coma, was just amazing. It's a small study, but the results are powerful."
The World Health Organization reported 212 million new cases of malaria in 2015 with Africa making up 90 percent of cases followed by the South-East Asia Region at 5 percent. That same year, there were more than 400,000 malaria deaths.
But 49 countries are on track to reduce malaria cases by 40 percent in 2020, according to WHO, thanks to a combination of the plant with other prescribed medications, a treatment called the artemisinin-based combination therapy.
But a form of malaria that's resistant to artemisinin combination therapy is spreading. In an October issue of The Lancet Infectious Disease, the Mahidol Oxford Tropical Medicine Research Unit said the bug has researchers fearful of the impact it could have if it reached Africa where the majority of people affected by malaria live.
The report has led some researchers to worry about a "super malaria" bug.
"Parasite resistance to antimalarial medicines is a serious problem," said Dr. Pedro Alonso, the director of the World Health Organization's Global Malaria Programme (sic). "But we must not create unnecessary alarm."
But maybe brew some tea.