Could Second-Hand Pot Smoke Make You Fail a Marijuana Test?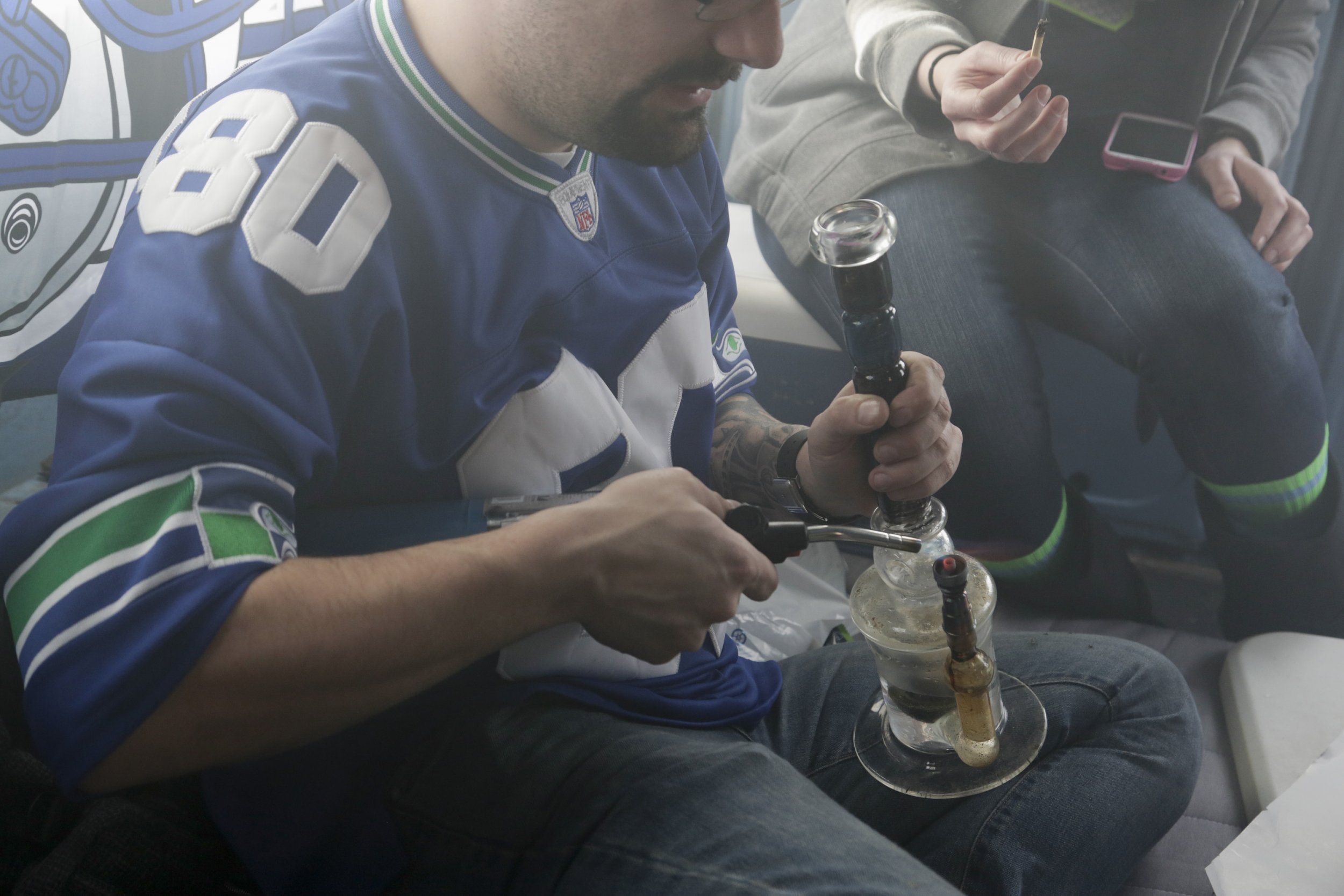 Many people assume that simply being around pot-smokers and marijuana smoke isn't likely to result in trouble during a drug test, and that has been the general scientific consensus.
But as weed has gotten more potent, scientists decided to investigate if secondhand smoke from strong strains of cannabis could lead to positive drug test results.
Urine tests look for a metabolite, or bodily by-product of THC, the chemical that accounts for many of marijuana's psychoactive properties. In recent years, many strains of marijuana have been bred to contain more THC.
So researchers paired several regular pot smokers and nonsmokers and put them in a sealed compartment together for an hour, while one smoked a joint containing a relatively strong strain of marijuana.
The 12 nonsmoking participants were then tasked with peeing into a cup 13 times over the next 34 hours. Their urine was tested for 9-carboxy-THC, the marijuana metabolite commonly measured in standard drug tests.
The results, published this month in the Journal of Analytical Toxicology, gives nonsmokers with weed-using friends reason to breathe easy. The scientists found urine levels of this metabolite surpassed typically detectable levels (50 nanogram per milliliter) in only one experiment participant, and this happened during a brief window four to six hours after exposure.
Using a more sensitive test, however, which is not usually employed in the workplace, scientists could detect blood THC levels above the 20 nanogram per milliliter in several participants in the hours after exposure. But these concentrations dipped below this threshold for all participants within 24 hours, according to the study, conducted by researchers at the Johns Hopkins University School of Medicine and elsewhere.
Positive tests are "likely to be rare" from secondhand smoke, the authors concluded, "limited to the hours immediately post-exposure, and occurring only under environmental circumstances where exposure is obvious." Like, for example, sealing yourself in a car with several smokers for several hours and then peeing in a cup shortly thereafter.
When researchers ventilated the smoking chamber, thus making the smoke fumes less concentrated, the urine levels of THC's metabolite did not come close to reaching the 50 nanogram per milliliter threshold for any participant.