Could Shark Antibodies Help in COVID Battle, Potential Outbreaks?
The United States is in the throes of a COVID storm, with about 5 million new cases reported in December, according to the latest data by Johns Hopkins University, but a new study suggests a potential solution that might prevent future infections.
A study by the University of Wisconsin-Madison found that small antibody-like proteins called VNAR in the immune system of sharks can avoid COVID, its variants and related coronaviruses from infecting people.
Though researchers said in the study that the antibodies will not be available immediately as a treatment for humans, it could help control future coronavirus outbreaks.
The antibodies derived from sharks were able to counterbalance WIV1-CoV, a type of coronavirus that could infect people but it is now circulating in bats only, according to the study.
"The big issue is there are a number of coronaviruses that are poised for emergence in humans," says Aaron LeBeau, a University of Wisconsin–Madison professor of pathology in the Carbone Cancer Center, who helped lead the study.
LeBeau said that the research was carried out before Omicron was discovered, but added that the VNARs could still work against the new variant.
"What we're doing is preparing an arsenal of shark VNAR therapeutics that could be used down the road for future SARS outbreaks. It's a kind of insurance against the future," LeBeau added.
The shark antibodies, one-tenth the size of human antibodies, can prevent infections by getting into the "nooks and crannies that human antibodies cannot access," according to LeBeau.
"They can form these very unique geometries. This allows them to recognize structures in proteins that our human antibodies cannot," he added.
Researchers have tested the shark antibodies against SARS-CoV-2, which causes COVID-19, and identified three VNARs that "effectively stopped the virus from infecting human cells."
They also found that the same three VNARs effectively worked against SARS-CoV-1, which caused the first SARS outbreak in 2003.
"What is exciting is that these new potential drug molecules against SARS-CoV-2 differ in their mechanism of action compared to other biologics and antibodies targeting this virus," said Caroline Barelle, CEO of Elasmogen, a therapeutic biologics company, that collaborated with researchers in the study.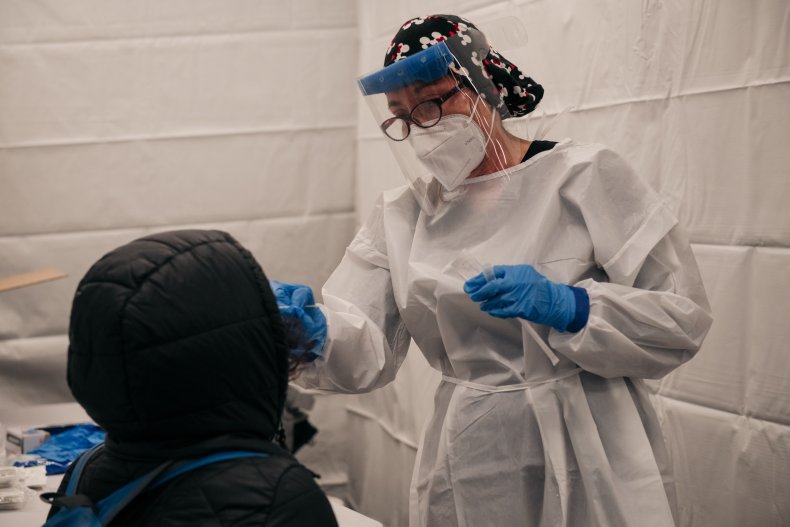 "Future therapies would likely include a cocktail of multiple shark VNARs to maximize their effectiveness against diverse and mutating viruses. This new class of drug is cheaper and easier to manufacture than human antibodies," the study read.
Previous studies have also spotted antibodies in animals that could potentially work against COVID. A 2020 Italian study found that some pets, cats and dogs, have "specific neutralizing" antibodies to COVID despite being infected. Specific antibodies against the virus were detected when the pets have tested positive for COVID.
Over a month has passed since discovery of the Omicron variant, which has stormed across the globe and is now fueling the COVID surge in the United States.