'Queer Eye' Collaboration With Marie Kondo? Tan France Says 'We Pray For It Every Day'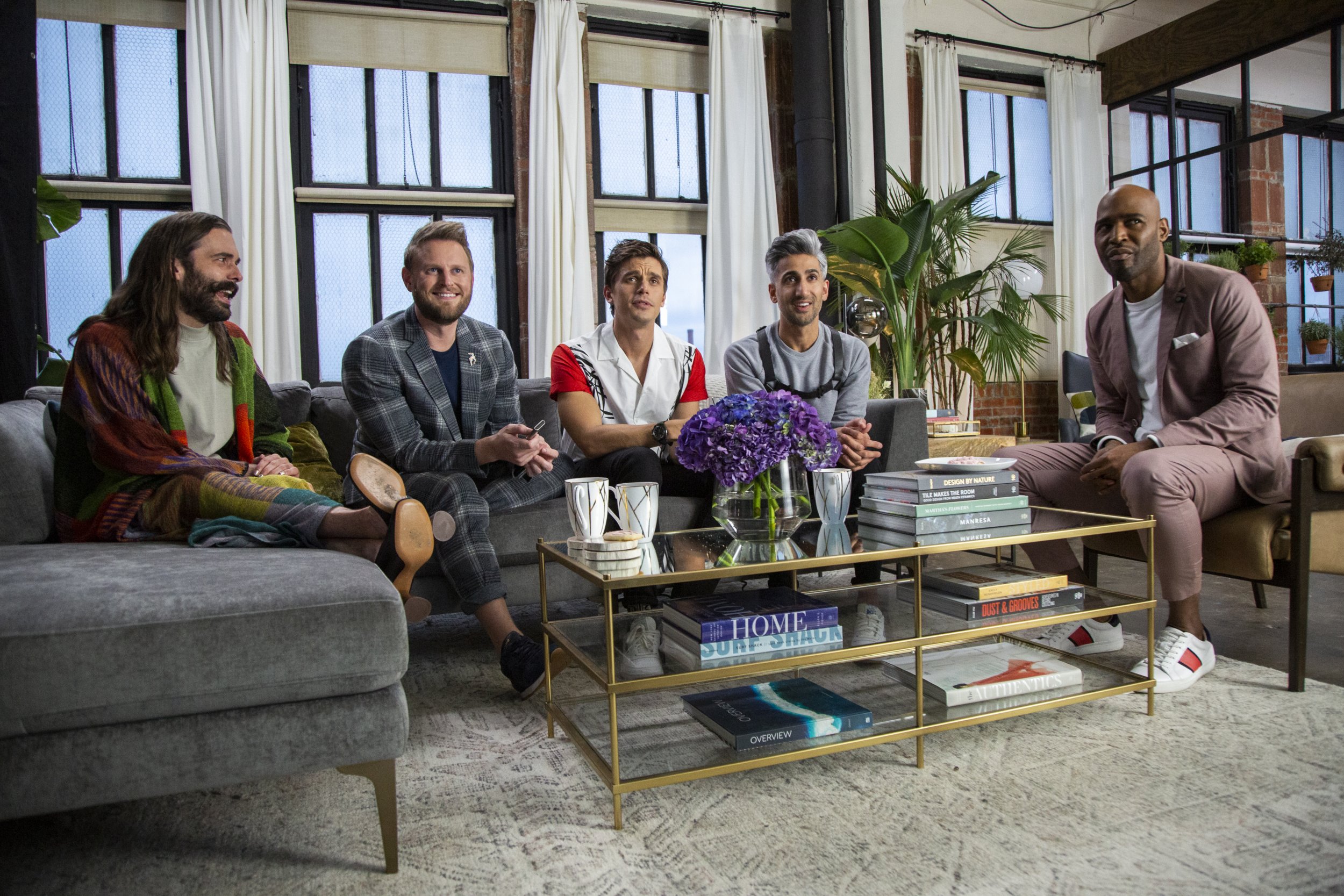 It may be an argument that will have no resolution: Queer Eye or Tidying Up with Marie Kondo. While both makeover shows aim to improve people's lives, could it be possible that the Fab 5 and the "Spark Joy" originator could cross paths?
The cast of Queer Eye appeared on Jimmy Kimmel Live Monday night and while they were pegged as a "worldwide phenomenon," Marie Kondo was brought up.
"What about Marie Kondo," host Jimmy Kimmel asked. "Do you find her annoying, is she infringing on your turf?"
As Queer Eye stars Tan France, Antoni Porowski, Karamo Brown and Jonathan Van Ness express nothing but love for the organization expert, Kimmel wondered of a possible collaboration between the lifestyle shows.
"Will there ever be an Avengers-style combination, joining of forces," Kimmel asked.
"We pray for that every day," Tan France responded.
"It could [happen]. Bobby might be a little upset about that, but the rest of us are good," Karamo Brown joked.
"Bobby taught me that everything in my house needs to be designed based on my favorite objects," Jonathan Van Ness added. "Then Marie taught me to just get rid of all the stuff that doesn't spark my joy."
"I feel like between those two things, it's so much good info," he concluded.
Newsweek reached out to Netflix for comment but did not hear back at the time of publication.
While previous season took on various spots in Georgia, the makeover team will be traveling to the Midwest to deliver their iconic life-changing advice during the third installment of the feel-good series, which debuted on Netflix March 15.
"This season, these fearless ambassadors of taste are headed to Kansas City to bring their infectious brand of self-love, confidence and encouragement to a whole new roster of heroes," a Netflix spokesperson said in a Buzzfeed News report.
Following the show's premiere in February 2018, Queer Eye was awarded three Emmy's: Outstanding Structured Reality Program, Outstanding Picture Editing for a Structured or Competition Reality Program, and Outstanding Casting for a Reality Program.
Season 3 of Queer Eye is available for streaming now on Netflix.