Could Trump's Tweets Have Been Raising Millions for Hurricane Victims?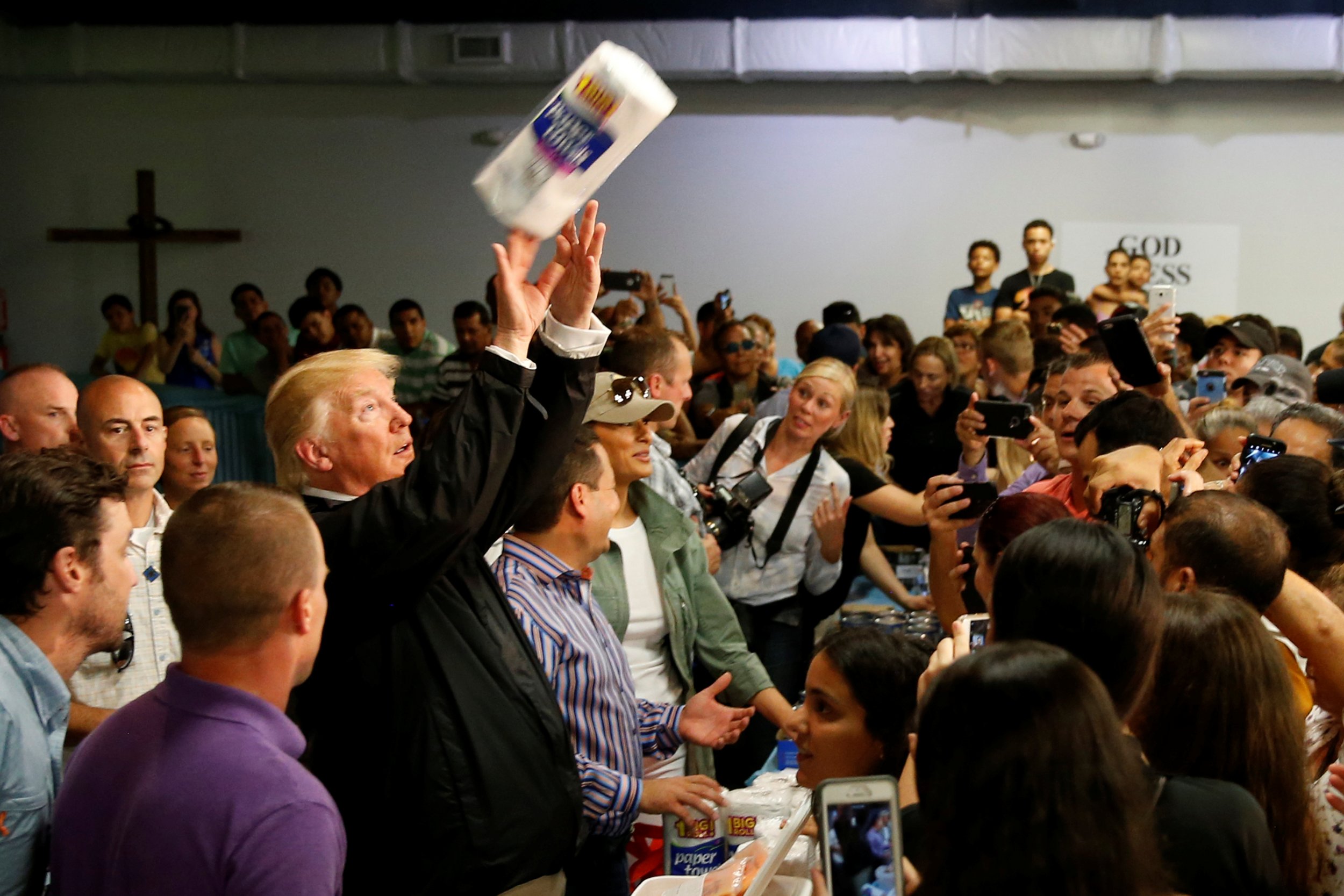 President Donald Trump could have helped raise millions of dollars in aid for America's hurricane victims, if he only stopped tweeting about "crooked Hillary," the NFL, and North Korea throughout the natural disasters, according to a new analysis of Trump's Twitter activity.
In fact, Trump could have raised as much as $16.6 million for survivors in Florida, Louisiana, Texas, and Puerto Rico with only 16 tweets, according to the analysis carried out by FormSwift, an online business productivity company.
"As President, Trump has the responsibility to outreach to and support the victims of natural disasters in this country," said FormSwift's CEO Vik Tantry. "We wanted to see just how great of an impact something so simple as a donation link could prove to be towards this effort."
The company analysed Trump's tweets over the time period during Hurricane Harvey, Hurricane Irma, Hurricane Maria and the California Wildfires and checked whether he urged people to donate money to charities that stepped up to the crises.
"Our team wanted to see how much money Trump could have raised if he added a donation link to his four most popular tweets during the time periods of each natural disaster since he took office," FormSwift spokesperson Maya Wald said.
The company based their calculation of the amount Trump could have helped raise from the retweet-to-donation ratio Houston Texans NFL defensive end JJ Watt got for his GoFundMe campaign for the victims of Hurricane Harvey.
Read more: Lights off in Puerto Rico as power outages and dirty water plague islanders after Hurricane Maria
It's not as though Trump didn't make any effort to raise money. During Hurricane Harvey he drew attention to the work the San Antonio Food Bank. But even then, he did not direct people to donate to the food bank, to the Red Cross or to other charities.
Trump instead insisted Congress should work to quickly provide hundreds of millions in funding to Federal Emergency Management Agency (FEMA). He also donated $1 million of his own fortune to the victims of Hurricane Harvey in September.
All told, the hurricanes caused $195 billions worth of damage, according to a estimate by Moody's Analytics.
"Trump could have made a far larger and quicker impact by adding donation links to his own tweets," said Wald, pointing out that most of his tweets during the disasters " were completely unrelated" and focussed on issues like fake news and the NFL.
Trump tweeted condolences for the Las Vegas shooting massacre, about Hillary Clinton and the Uranium One deal, and the issue of players kneeling for the national anthem during NFL games in a civil rights protest, instead of highlighting the ongoing disasters, the analysis found.
"The highest total donation amount that could have been raised was $1,708,910 on October 3, 2017, for the victims of Hurricane Maria in Puerto Rico," Wald said. About 33 percent of the island territory is still without power.
In October, all the living former presidents gathered for a benefit concert that raised $31 million for hurricane relief. Trump did not attend.
Wald points out that President Barack Obama also didn't use Twitter effectively to raise money for disaster relief, although she said that he "did a bit more in terms of events/press conferences" to raise funds.
Ideally, Wald said, all of Trump's "tweets would highlight the most pressing issues going on that are affecting families."