Could Walking Programs Save America's Malls?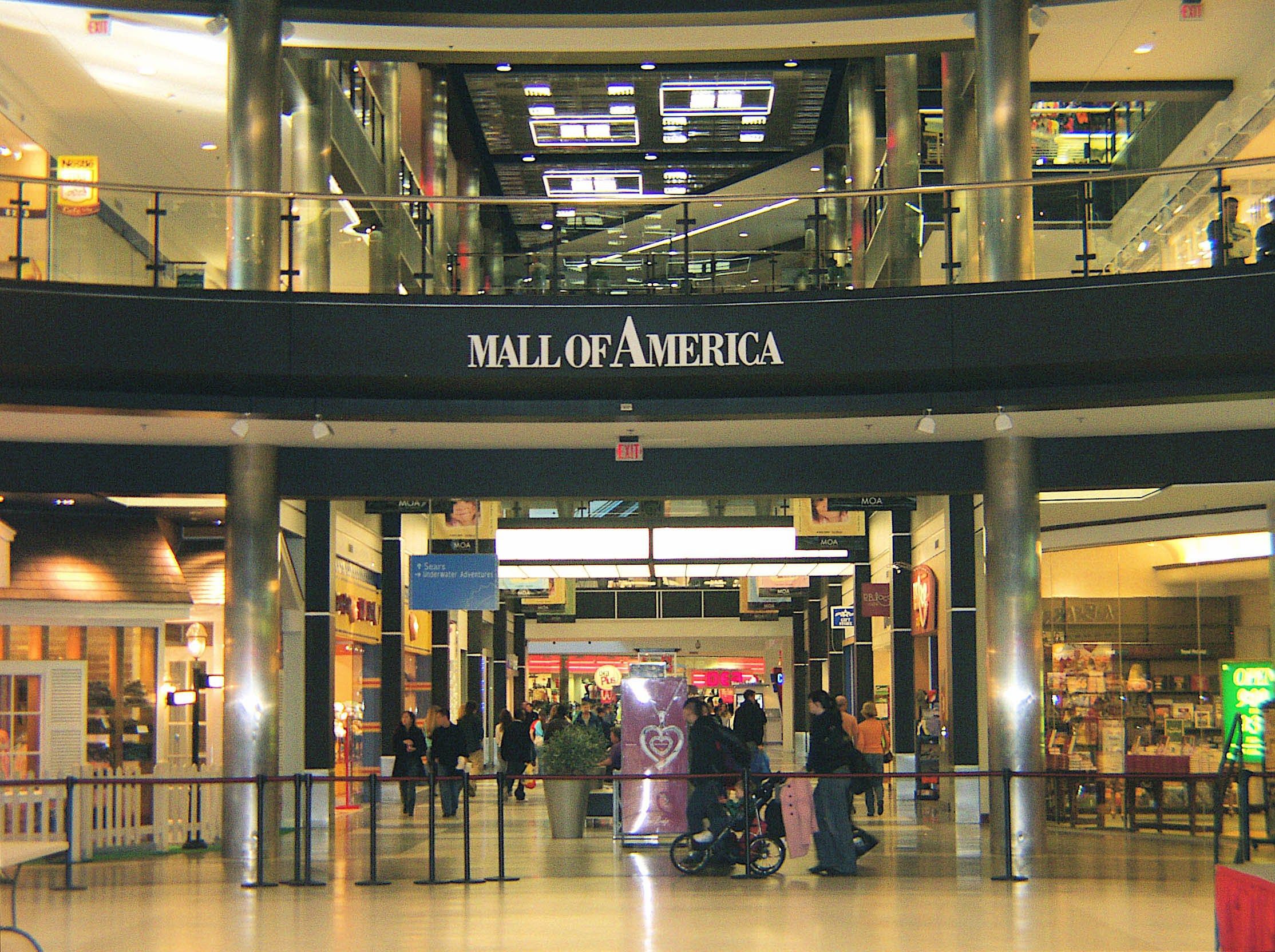 Shopping malls: While a pillar of U.S. capitalism, they're not usually associated with healthy habits and physical fitness.
But an activity known as mall walking is transforming the local retail center into a fitness track—at least for a few hours before the shoppers arrive. Federal health officials appear to be taking notice of the growing popularity of these programs.
The U.S. Centers for Disease Control and Prevention (CDC) recently published its first manual on the sport (if we can call it that). "Mall Walking: A Program Resource Guide" is an exhaustive, 50-plus-page manual meant to encourage mall managers to create programs that get community residents moving, but for reasons that are healthier than a big sale on Black Friday.
Basia Belza, a professor at the University of Washington School of Nursing in Seattle and corresponding author on the guide, calls mall walking "a best kept secret." She says malls provide an ideal place for low-impact exercise in communities where there are limited safe places to walk, especially for seniors.
"It's a great environment," says Belza. "It's climate controlled, typically there are very few fall risks or hazards, there's bathrooms and drinking fountains. Malls have really gotten into it."
The concept is simple: Most malls don't open until mid-morning but mall employees, such as managers and security guards, typically start work much earlier. This means there are a few hours before the bustle of shopping begins when a mall—several miles of flat, secure, indoor, temperature-controlled, well-lit walking space—sits virtually unused.
The first mall opened in the U.S. in 1956, but experts like Belza have been unable to determine when and where the first mall walking program began in the country. However, a doctoral dissertation published in 1992 at the University of Illinois, Urbana-Champaign titled "The walk of life: an examination of mall-walking and the older woman," indicates that mall walking programs have been around at least for a few decades.
Similarly, it's been hard to determine how many mall walking programs currently exist in the U.S., but if the authors of the report have it their way we'll see many more people hitting the walking in the future (as long as malls still exist).
David Brown, Ph.D., a senior behavioral scientist at the CDC division of nutrition, physical activity and obesity, says mall walking programs help level the playing field for all people who want to stay healthy, regardless of their age or income. "I'm very concerned about health disparities and health equity. In my opinion, many people with low income are left out of the physical activity movement," says Brown. "From a public health standpoint, just having access to the shopping venue and the possibility to exercise for free has a lot of public health potential to reach a lot of people."
With an aging baby boomer population it's increasingly becoming more critical to find ways to make exercise easy, free and accessible. By 2030, more than 20 percent of the U.S. population will be age 65 and over, compared with 13 percent in 2010 and just 9.8 percent in 1970, according to U.S. Census data. For public health, this will mean a larger patient population with chronic and complex age-related conditions including heart disease, diabetes, Alzheimer's disease and cancer, and also mental health concerns like depression and social isolation.
Belza and Brown both say the programs also provide social support to many who take part on a regular basis. "Typically what these folks do is they all sit down at the food court after and have coffee and socialize," explains Belza.
Programs such as these are a reflection of malls working to redefine their purpose as online shopping continues to squash in-store retail business. Brown says malls have started to take interest in being much more proactively involved in public health. "Malls need to take a look at how they can expand their mission, and how they can be part of the community," he suggests. And many have been doing so for some time.
The Mall of America in Bloomington, Minnesota, still the largest mega-shopping center in the country, runs a walking program in partnership with the Mayo Clinic. Signs throughout the shopping center inform walkers if they're on a route to complete a one-mile lap or even a 5K or 10K.
The mall also offers monthly meetings and brings in educational speakers on issues of personal health. Additionally, the program provides incentives to walkers when they reach monthly or annual goals.
Bellevue Square mall in Bellevue, Washington is a two-story indoor shopping center with an organized walking program known as Walk for Life. Walkers meet three times a week, on Monday, Wednesday and Friday, from 8 to 9:30 a.m., before shops open. Started in 1987, the program is run by Overlake Hospital Medical Center and currently has about 160 active members and about 65 to 80 active walkers each day. Most of the walkers are over age 65 and the mall managers make efforts to create an environment that appeals to the group, says Charlene Raunio, the walking program coordinator.
When walkers check in, they're greeted by a coordinator who takes their blood pressure. A kiosk has a bulletin board with postings of hospital and YMCA events, as well as nametags and a place for walkers to log their walking distances.
"They change the music to Swing music or Frank Sinatra that the seniors like," says Raunio. "When the mall opens it typically switches to pop music."