Could Will Smith Be Stripped of Only Oscar Over Chris Rock Slap?
The Oscars were handed out Sunday night at the 94th annual Academy Awards, but could Will Smith's actions cost him his first and only Oscar?
While the biggest awards in the world of film were given out, the moment that is getting a lot of attention is when actor Will Smith walked up on stage, approached and then appeared to slap comedian-actor Chris Rock. The violent outburst appeared to be in response to a joke Rock made about Smith's wife—Jada Pinkett Smith. Following the slap, after Smith returned to his seat, he could be heard yelling at Rock to "keep my wife's name out your f***ing mouth."
Later in the broadcast, Smith took home the Oscar for Best Actor for his performance in King Richard. However, some may be wondering whether he could now be stripped of his award due to his actions.
In 2018, following the sexual harassment scandal involving Harvey Weinstein, the Academy of Motion Picture Arts and Sciences (AMPAS) issued new "Standards of Conduct," according to Variety. The disgraced film producer was stripped of his Oscar for his 1998 film Shakespeare in Love, according to The Independent.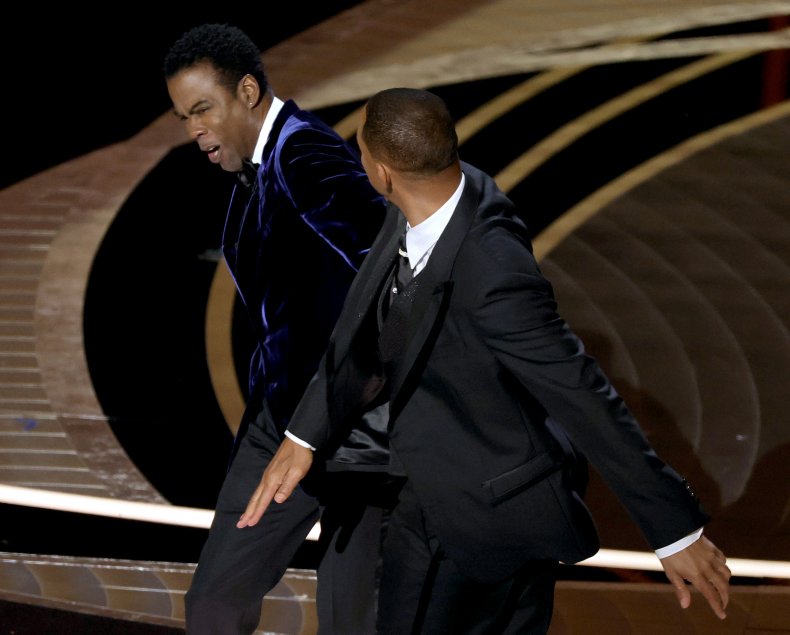 In the letter sent to its members, it reminded its membership that inclusion in the Academy is a "privilege offered to only a select few within the global community of filmmakers."
However, the letter goes on to state that with such privilege comes great responsibility and that "members must also behave ethically by upholding the Academy's values of respect for human dignity, inclusion, and a supportive environment that fosters creativity."
The letter specifically mentions that there "is no place in the Academy for people who abuse their status, power or influence in a manner that violates recognized standards of decency," adding that the organization is against "any form of abuse" and "harassment."
Additionally, the Academy said in its letter that anyone found to be in violation of these standards could face disciplinary actions from the organization's Board of Governors, "including suspension or expulsion" from the Academy.
After the incident on stage, the Academy posted a message on its Twitter saying that it "does not condone violence of any form."
Sunday night was Smith's first Oscar win. He had previously been nominated for The Pursuit of Happyness and Ali, according to IMDB.
Newsweek reached out to the Academy of Motion Picture Arts and Sciences for comment, but did not hear back before publication.