Ann Coulter Had a Tweet Storm About Losing Her Seat but Wanted David Dao Deported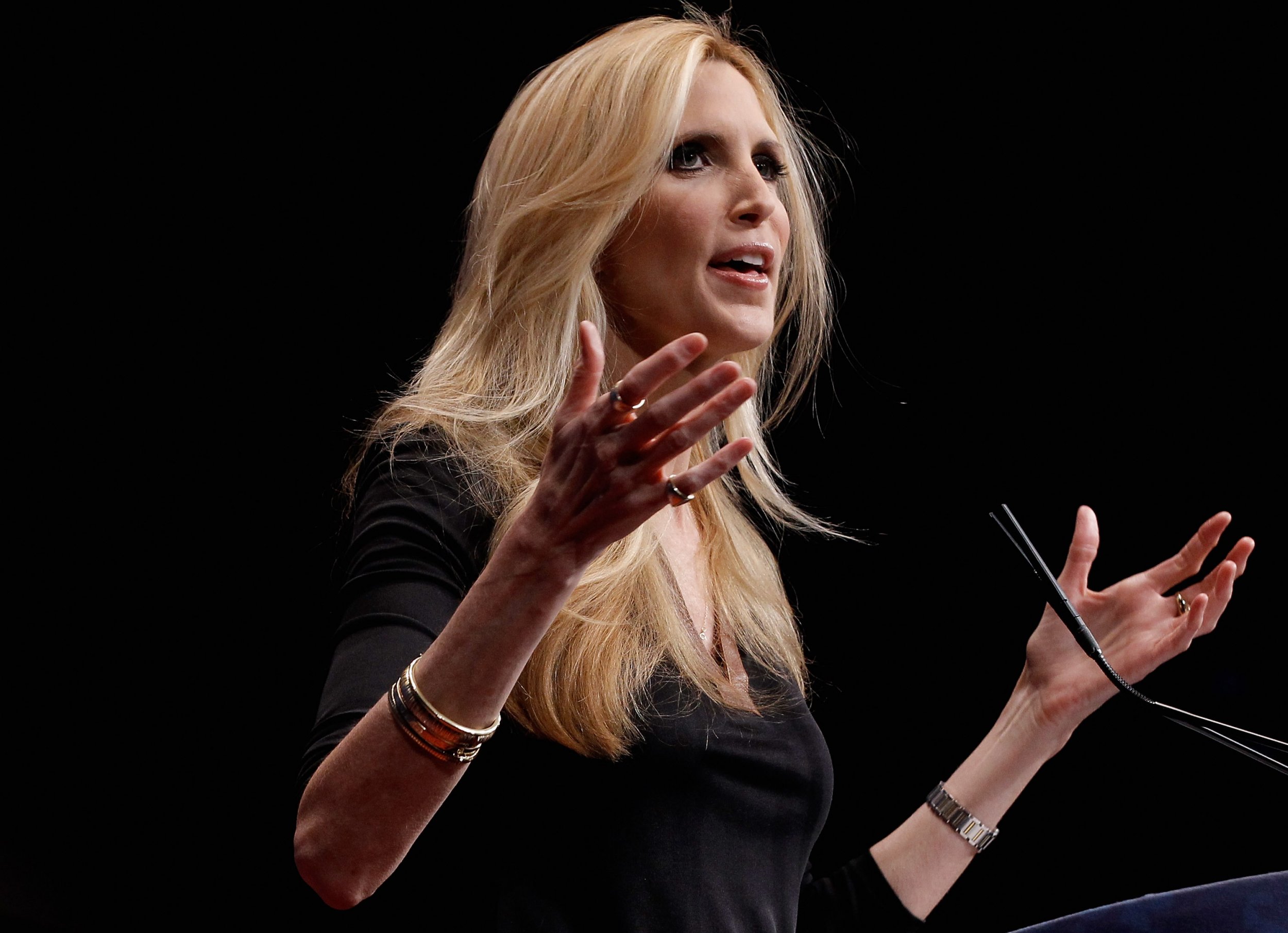 Just a few short months ago, United Airlines faced one of the worst public relations nightmares of recent memory, and the airline industry as a whole was criticized for its seating policies and the cost and inconvenience passed on to customers. That case, of course, involved Dr. David Dao, who was dragged from his seat after refusing to comply with United and security at Chicago's O'Hare International Airport. He was left bloodied and bruised, his cries of refusal fully captured on a viral Twitter video.
Fast-forward to this past weekend. Right-wing columnist Ann Coulter attacked Delta Air Lines in a tweet storm for moving her from a seat with extra legroom. She expressed outrage and evidently expected sympathy similar to what the Kentucky-based Dao received.
Problem is, following Dao's incident, Coulter said he should have been deported, Mediaite reported Monday.
Coulter referred to a story that said Dao had his medical license suspended for drug abuse. Responders to the tweet largely thought she may have gone too far.
Dao's incident involved violence, and even if the airline technically had the right to switch his seat at the time, it's hard to say he deserved his treatment. Meanwhile, Coulter employed her 1.61 million-follower Twitter account to call out Delta, its employees and even the passenger who ended up in her original seat.
Coulter also claimed that the time she spent picking out her seat ahead of time was worth $10,000, a huge difference from the $30 refund that Delta gave her for moving her to a seat with less legroom.
She also called out Delta CEO Ed Bastian.
Tweeting directly at Coulter, Delta defended its employees and customers.
Delta also released a statement that fired back at Coulter.
"We are sorry that the customer did not receive the seat she reserved and paid for," the statement read, according to USA Today. "More importantly, we are disappointed that the customer has chosen to publicly attack our employees and other customers by posting derogatory and slanderous comments and photos in social media. Her actions are unnecessary and unacceptable."
For Dao, the viral nature of his story—plus the graphic video—caused enough of a national stir that United quickly and confidentially settled a lawsuit filed not long after the incident. While the settlement amount is unknown, rumors in China claimed it was for $140 million, according to The Washington Post.
Given that Coulter was not harmed physically, a lawsuit and subsequent settlement seem highly unlikely.