Ann Coulter's Delta Twitter Rant Shows She Is a Hypocrite Who Wants Liberal Consumer Protections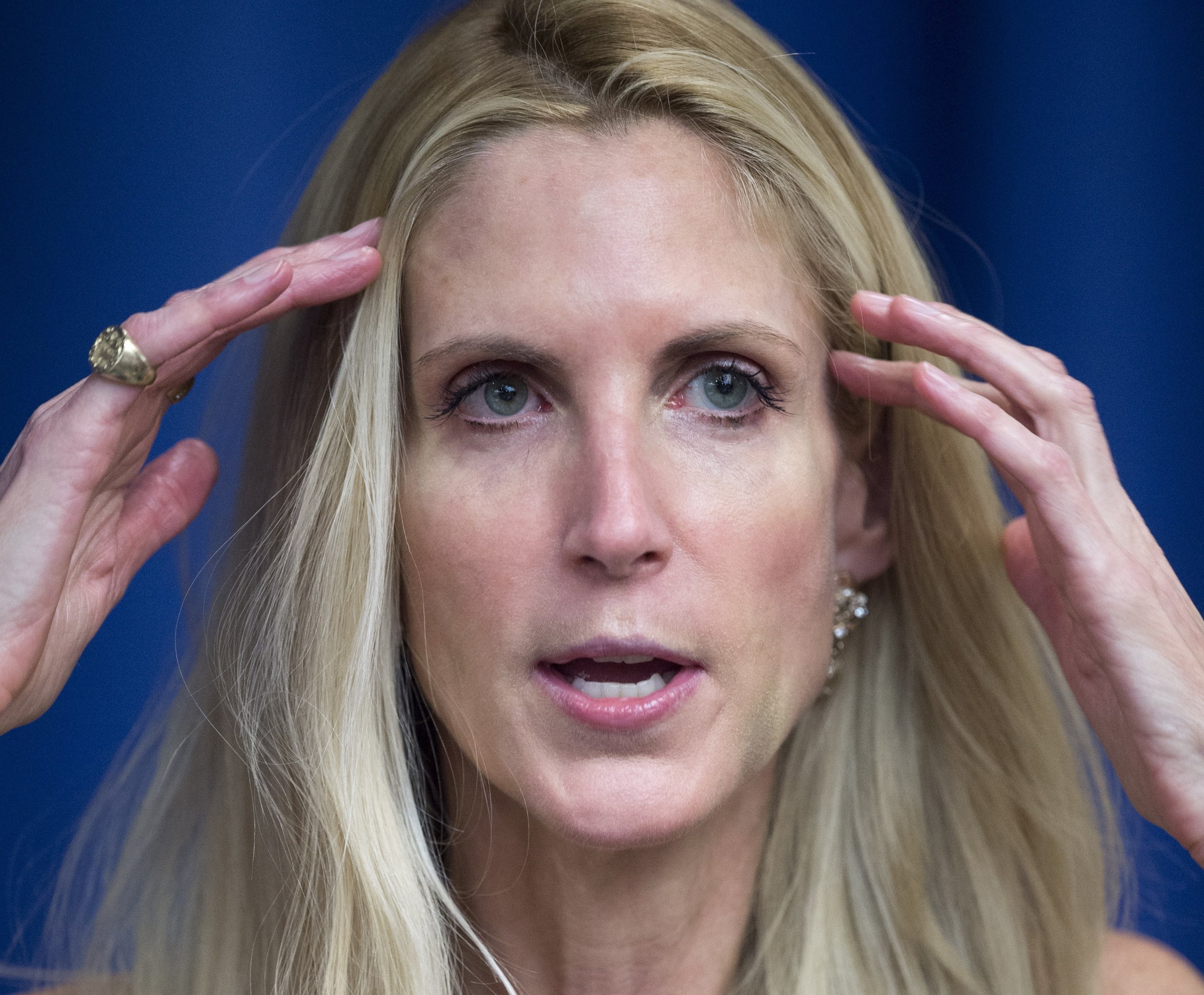 Ann Coulter's tweetstorm about Delta Air Lines illustrates the conservative author's social media reach and power, her acid tongue and an element of hypocrisy—since she implicitly seems to believe that Delta should be forbidden from overbooking or being able to move passengers, even while often railing against the type of government regulation that would be necessary for such restrictions.
If you were actually enjoying your summer Sunday, you might have missed that Coulter, who is six feet tall, was livid when Delta bumped her out of one of those pay-extra-for-more-legroom seats, replacing her with what the bestselling author called a "dachsund-legged woman."
She ripped into Delta Air Lines, which tweeted back that her comments were "unacceptable."
The irony here is that the arch-conservative Coulter finds herself on the same side as liberal consumer advocates, who have been arguing that passengers need more rights.
"An airline can give up your spot, no matter if you have a spot booked or not. They can remove you using an air marshal [for instance] if the plane is too heavy to fly due to atmospheric conditions—and really for any reason they come up with," George Hobica of Airline Watchdog told BravoTV this spring after a passenger was removed by air marshals for refusing to give up the seat he'd paid for. "'Transportation is not guaranteed' is a common proviso in the airlines' contracts of carriage," Hobica said.
If Coulter wants her seat guaranteed, she should take sides with liberals and argue for more regulation, not less; and for a stronger consumer-rights lobby, not rules that are written largely by the industry for the industry. Don't expect to see her making those arguments anytime soon.
There's an old adage that "a conservative is a liberal who's been mugged," and thus cares about crime, and a rejoinder that "a liberal is a conservative who's been arrested," and thus cares about civil liberties. If she were more intellectually honest, Ann Coulter might become a Ralph Naderite before this is over.