Ann Coulter Calls Trump 'Ignoramus' and Says He Has Not Kept Campaign Promises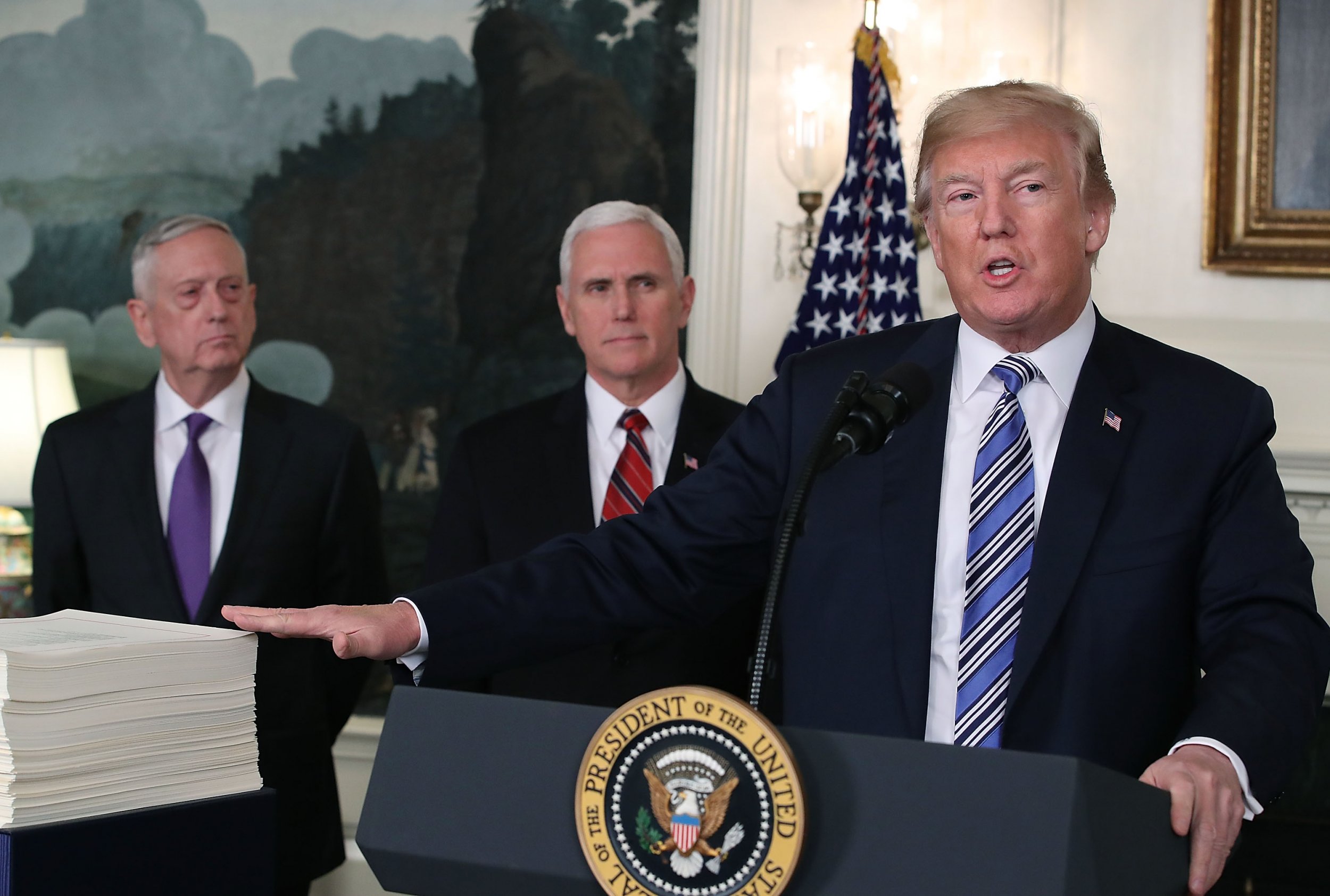 Conservative author and pundit Ann Coulter claimed on Wednesday that President Donald Trump was an "ignoramus" on the campaign trail—and that's what helped get him elected—but has changed since taking office. She also said Trump was now kowtowing to financial and "Manhattan elites" and was not living up to his campaign promises.
Coulter, who has supported Trump before but also questioned his work in office, was challenged by Fox Business host Lou Dobbs about her recent criticism of the president for not cracking down on immigration and constructing a wall along the U.S. and Mexico's shared border.
The pair agreed on the notion that some advisers in the White House were giving Trump poor advice on immigration and later turned to Coulter's previous remark that the president is an "ignoramus."
"A switch changed with him," Coulter said. "An elegant person wouldn't have said the things he was saying. It was precisely that he was so coarse that allowed him to say these incredibly courageous things. He didn't care what Manhattan elites thought of him."
Coulter continued, "Now all he wants is for Goldman Sachs to like him. I don't know what happened. But that's a different president. I haven't changed. He has."
Newsweek subscription offers >
Her statements echoed recent tweets by Coulter, who has taken umbrage with the $1.3 trillion omnibus spending bill Trump signed last week, with only $1.6 billion for the proposed border wall.
"I, and other Trump supporters, ALWAYS knew he was a coarse vulgarian. It's in 'In Trump We Trust!' That's why we trusted him," she tweeted Wednesday.
Coulter has long maintained that the border wall was needed to stop the flow of opioids and other drugs into the country, and after Trump signed the omnibus bill last week she unleashed a tweet storm in which she said he would be impeached before living up to his promise of "never" signing another bill like it again.
"'I will never sign another bill like this again,"' Coulter quoted Trump as saying. "Yeah, because you'll be impeached."
Ann Coulter Calls Trump 'Ignoramus' and Says He Has Not Kept Campaign Promises | U.S.