'Count Every Vote!': Lincoln Project Accuses Trump of Denying Thousands of Military Troops the Chance to Vote
The Lincoln Project attacked President Donald Trump for allegedly attempting to deny thousands of troops overseas the chance to vote in a new ad released on the eve of Election Day.
The nearly two-minute clip opens with the signing of the Declaration of Independence and features a voiceover by Star Wars actor Mark Hamill.
"Tyranny didn't end with the American revolution. Not for everyone. Not by a long shot," he said. "Nearly 100 years of elected leadership failed to right that wrong and Americans went to war with ourselves to fix it."
"Never before had the truth been so clear: Elections have consequences."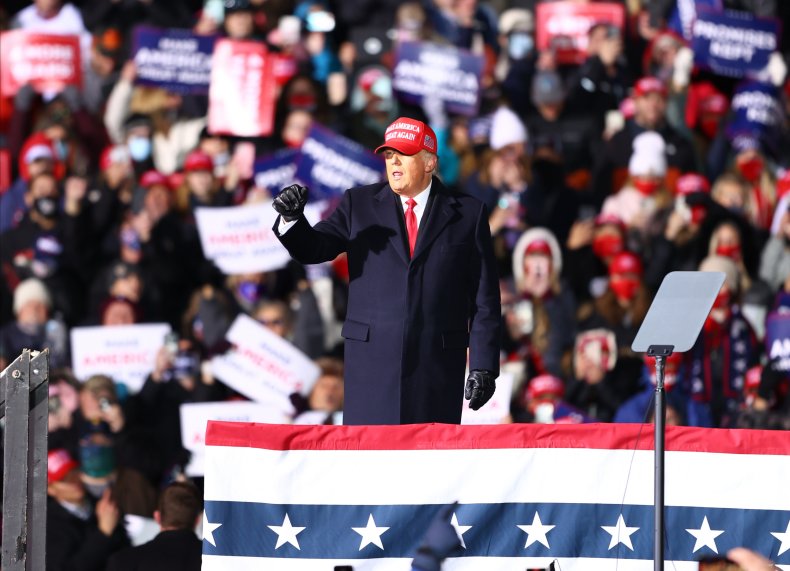 Hamill goes on to explain the Civil War origins of absentee voting: "It was for this reason that Union soldiers, who lived by those consequences, were able to vote despite being far from home. This is how absentee voting began—sent from the bloody battlefield across the nation."
In the final stretch of the race, Trump has repeatedly claimed that the presidential election results should be known on the night of November 3.
"That's the way it's been and that's the way it should be," he falsely told reporters in North Carolina on Sunday. "I think it's a terrible thing when people or states are allowed to tabulate ballots for a long period of time after the election is over."
Though elections have been called by media outlets on Election Night before, these calls are based on estimates and statistical analysis, and have sometimes been wrong. In 2000, the election was initially called for then-Vice President Al Gore; George W. Bush ended up winning the election. In previous races, it has taken as long as two weeks for election results to be finalized, as in Missouri in 2008, according to The New York Times.
Against a backdrop of disappointing polling results that show Trump trailing behind Biden, the president has insisted that he will not try to prematurely declare victory. However, his recent remarks have raised doubts over whether votes would be counted after Election Day, particularly amid an influx of mail-in ballots due to the coronavirus pandemic.
"Now more than 150 years later, tyranny is looking for a new foothold," Hamill's voiceover continued. "President Trump has called for the election to be decided on and only on those ballots that arrive by November 3."
In the ad, Hamill says that if Trump "gets his way," many Americans who "cast absentee ballots will not have their vote counted."
"This will deny thousands of troops serving overseas of their most sacred right. Stripping the men and women in the military of the very freedoms that they served and sacrificed to defend," he added. "It cannot be allowed to happen. Donald Trump doesn't get to decide the future of America's leadership. The American people do. Make every vote count and count every vote!"
Over the weekend, Trump repeatedly criticized a recent Supreme Court decision that allowed Pennsylvania officials to count ballots postmarked by Election Day as long as they're received by Friday. "I think it's terrible when we can't know the results of an election the night of the election in a modern-day age of computers," he said.
Newsweek reached out to the Trump campaign for comment.