Countdown to Christmas 2018: Hallmark Christmas Movie Schedule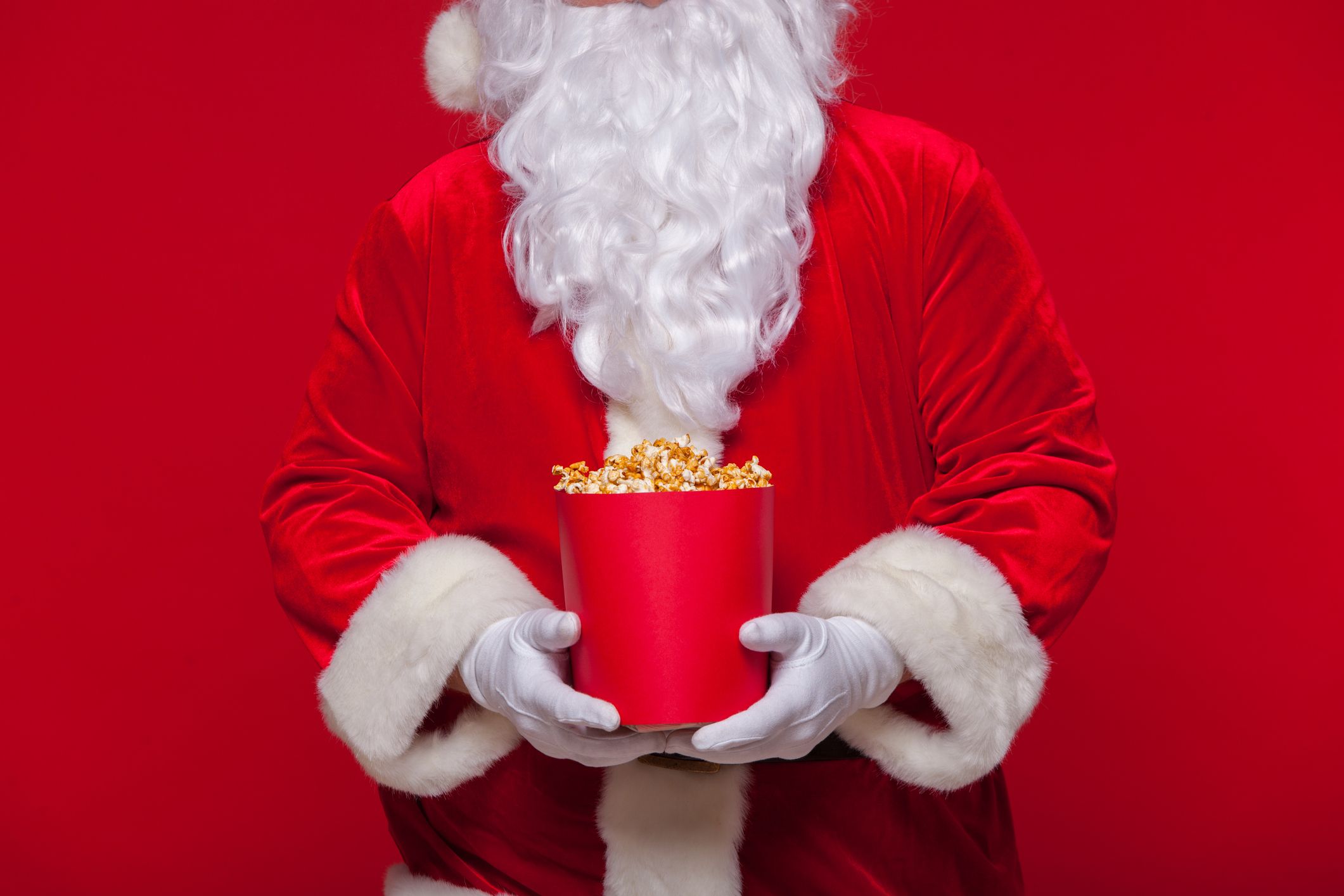 The Hallmark Channel's "Countdown to Christmas" is a staple of the holiday season, drawing in millions of viewers every year between October and December.
This year the channel has produced 36 new Christmas films—a record number—for all the family to enjoy. Below are our top picks for the days leading to up to the 25th, as well as a full Christmas day schedule so you can plan your festivities accordingly.
Friday 14, 8 p.m. – Homegrown Christmas (New)
"When tasked with organizing a high school Christmas dance, a former CEO and her high school sweetheart might rediscover what made them fall in love all those years ago. Stars Lori Loughlin and Victor Webster."
Saturday 15, 12 p.m. – Christmas in Love (New)
"Ellie works at a famous bakery, whose CEO sends his son undercover to learn the business hands-on. Ellie must show Nick that the community Christmas spirit drives the business. Stars Brooke D'Orsay and Daniel Lissing."
Sunday 16, 8 p.m. – A Gingerbread Romance (New)
"When a young architect enters a contest to design a life-sized gingerbread house, she teams up with a local chef who teaches her that a home for the holidays is where your heart is. Stars Tia Mowry-Hardrict and Duane Henry."
Monday 17, 10 p.m. – Christmas at Pemberley Manor (New)
"In this holiday re-imagining of Pride and Prejudice, rookie party planner Elizabeth works with the all-business William Darcy to put together a Christmas Festival at Pemberley Manor. Stars Jessica Lowndes and Michael Rady."
Tuesday 18, 6 p.m. – It's Christmas, Eve (New)
"Mistletoe magic comes to town when a school superintendent, forced to make cutbacks, meets a widower music teacher and his 9-yr-old daughter. Stars LeAnn Rimes and Tyler Hynes."
Wednesday 19, 8 p.m. – Christmas Joy (New)
"Joy returns home to help her Aunt Ruby pull off a winning Cookie Crawl. Childhood friend Ben Andrews helps Joy open her heart to the magic of the season. Stars Danielle Panabaker and Matt Long."
Thursday 20, 6 p.m. – Road to Christmas (NEW)
"TV Producer Maggie brings her boss' three sons home for the holidays. Stars Jessy Schram and Chad Michael Murray."
Friday 21, 10 p.m. – Entertaining Christmas (NEW)
"Small town Vermont gets a surprise visit from the Queen of Crafts – but is she the real thing? Stars Jodie Sweetin, Brendan Fehr."
Saturday 22, 8 p.m. – Jingle Around the Clock (NEW)
"Ad exec. Elle has the promotion-worthy shot to overhaul a Christmas campaign just as she begins planning a special Christmas reunion for her friends. Stars Brooke Nevin, Michael Cassidy."
Sunday 23, 4 p.m. – Mingle All the Way (NEW)
"As app developer Molly and her unlikely match Jeff accompany each other to their Christmas events, sparks fly in the midst of a business arrangement. Stars Jen Lilley and Brant Daugherty."
Monday 24, 8 p.m. – A Shoe Addict's Christmas (NEW)
"When Noelle gets snowed in at the department store she works at, a quirky guardian angel helps her rediscover the love, family connection, and faith that she had put on hold. Stars Candace Cameron Bure and Luke Macfarlane."
Christmas Day: Full Schedule
12.30 a.m. – Reunited at Christmas (NEW)
"Samantha's divided family, and boyfriend Simon, all return to Nana's house to honor her memory and relive their lost Christmas traditions. Stars Nikki Deloach, Mike Fiola."
2:00 a.m. – Mingle All the Way (NEW)
3:30 a.m. – Jingle Around the Clock (NEW)
5:00 a.m. – Christmas Joy (NEW)
8:00 a.m. – Christmas in Love (NEW)
9:30 a.m. – Road to Christmas (NEW)
11:00 a.m. – Homegrown Christmas (NEW)
12:30 p.m. – Christmas Made to Order (NEW)
Steven recruits holiday coordinator Gretchen to bring Christmas joy to his family. Neither expected the Christmas spirit to bring them closer to each other. Stars Alexa PenaVega and Jonathan Bennett.
2:00 p.m. – It's Christmas, Eve (NEW)
3:30 p.m. – Christmas in Evergreen: Letters to Santa (NEW)
"Lisa Palmer's trip home to Evergreen for the holidays finds her fulfilling the wishes of a Christmas Past and finding a romance full of Christmas magic. Stars Jill Wagner and Mark Deklin."
5:00 p.m. – Pride, Prejudice, and Mistletoe (NEW)
"When Darcy returns home to plan a Christmas charity event with her old rival Luke, she realizes what is important in life by repairing her relationship with her father and finding love. Stars Lacey Chabert and Brendan Penny."
6:30 p.m. – Christmas at Graceland (NEW)
"A business executive traveling to Memphis for work reunites with her old flame, a music promoter who begs her to perform at the Graceland Christmas Concert. Stars Kellie Pickler and Wes Brown."
8:00 p.m. – When Calls the Heart
"When a group of orphans become stranded in Hope Valley for Christmas, their caretakers—sisters who have a mysterious backstory—lead Bill to investigate the circumstances of their arrival. Stars Erin Krakow, Lori Loughlin, Jack Wagner, Paul Greene."
9:30 p.m. – Christmas at the Palace (NEW)
11:30 p.m. – Christmas Next Door
"Eric Randall, an author of bachelor lifestyle books, is left in charge of his niece and nephew for the holidays. Eric turns to his friend April, a lover of all things Christmas, for help. Stars Jesse Metcalfe and Fiona Gublemann."