Why Does the Christmas Countdown Get Earlier Every Year?
It's the beginning of fall and while many of us are focused on Halloween, you may have noticed Christmas and holiday products hitting shelves instead.
Given that the holiday season is still three months away, you may be wondering why businesses are already sharing their Christmas products.
This phenomenon is known as "Christmas Creep."
Here's everything you need to know about it.
What Is Christmas Creep?
Christmas creep refers to the sense that the holiday season is gradually lengthening, beginning earlier each year, typically in early fall.
The term was added to Merriam Webster's "Words We're Watching," who commented: "It seems to never be employed in celebratory fashion but rather functions as a shorthand for the existential dread and disgust that many people feel at the apparent increasing commercialization and banality of the season."
Is the Holiday Season Actually Starting Earlier?
"I get asked this question a lot," retail expert Andrew Smith, co-founder and managing partner for the Americas of Think Uncommon, told Newsweek.
"Over the last 20 years it has certainly been brought forward in stores slightly, but generally speaking it's the same most years."
However, he added that pressure on supply chains, like that which has been seen over the course of the pandemic, has sped up the shift to e-commerce, leading retailers to try to lengthen out the Christmas period to help boost sales.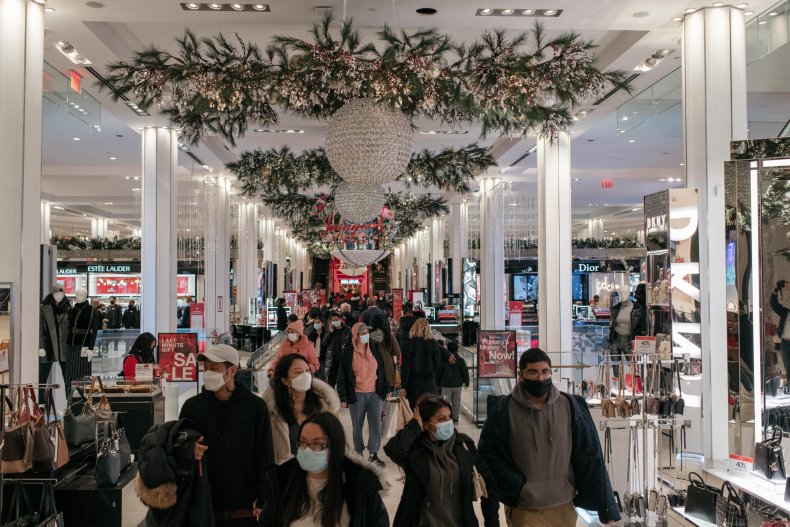 Why Do Stores Start Preparing For Christmas So Early?
The main reason is, of course, because the holiday period is the busiest time of the year for many businesses, when consumers are likely to spend the most money.
"Demand rockets and they need to prepare many months in advance," said Alex Monaghan, CEO of payment provider Miconex North America.
For many small businesses in downtown areas, being prepared for Christmas well in advance helps beat the competition offered in e-commerce.
"It's never too early for a brand, a business or a downtown to prepare for the holidays... In the challenging trading conditions of recent years, it could be the difference between survival and closing down," Monaghan added.
The earlier holiday messaging seen in September and October is introduced slowly, before going full force after Black Friday. So while you may see a few Christmas decorations or gifts on shelves, it will likely be a few more months before you start hearing classic Christmas songs played in stores.
"Holidays are emotional to consumers, the earlier brands can remind consumers that this product or service is a fabulous gift for friends and family the more likely we will sell it," Smith continued.
"Christmas products and decorations create an emotional reaction and a behavioral reminder that shopping and splurging is ok. It, essentially, promotes spending."
He added that this generally begins with smaller items, intending to feel like early reminders to buy the things you need before they sell out.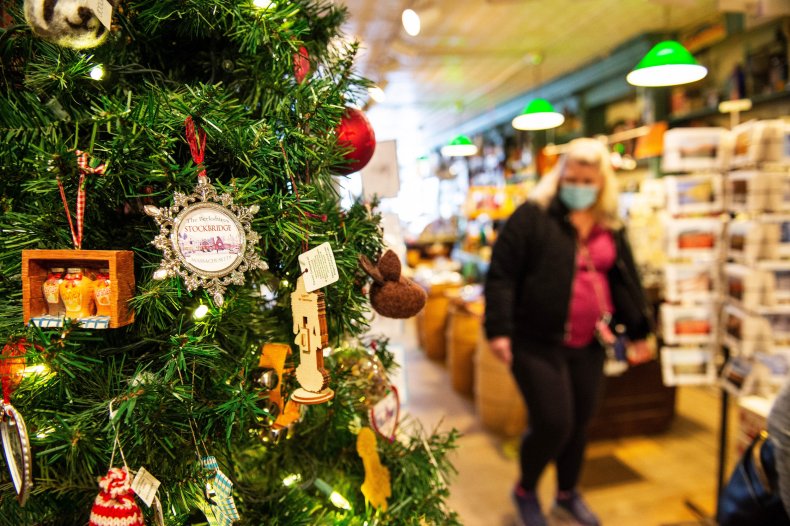 "Brand's like LEGO have already launched their Christmas product campaigns with subtle reminders that if you want them, you should get them now as they will likely run out.
"The advantage for retailers is the flatter the peak holiday shopping curve, the less it costs to run and therefore margins are improved."
This can be advantageous to consumers too, who have more of a chance to compare products before they buy and more time to spread the cost.
Will Christmas Keep Getting Earlier?
In 2020 in particular, concerned about the potential of lockdowns, many consumers began shopping for the holiday season even earlier.
"Many shoppers wanted to get their holiday gifts early due to worries about potential lockdowns and local gift cards were a popular 'buy now, spend later' gift choice," Monaghan explained.
"Fears around supply chain issues suggest that it will be a similar story this year."
Historically, shoppers enjoyed Christmas creep, Smith said, but in recent years it's been met with negativity.
"There is a bit of cynicism creeping in which means that most likely market forces will halt the creep," he added.
"I often quote the 2012 Jim Butcher novel, Cold Days, in which Santa Claus himself declares that he's drawing the line at Halloween."
Thankfully in the U.S., since both Halloween and Thanksgiving fall before the festive period, Smith explained he believes the holiday season is unlikely to creep much further as both occasions require specific marketing.