To Counter Russia Threat, U.S. Military to Spend $200 Million on Europe Airbases
The U.S. military is dedicating more than $200 million to upgrade its air bases in Europe as part of the broader effort to deter Russian aggression in the region.
On December 12, President Donald Trump signed a $700 billion defense bill, which includes approximately $214 million for the U.S. to construct installations in Iceland, Norway and large parts of Eastern Europe, right on Russia's doorstep, Air Force Times reports.
At Naval Air Station Keflavik, Iceland, around $14 million will be allocated toward new hangars to make room for more sub-hunting Navy P-8 Poseidon aircraft, which are vital to tracking and locating enemy subs, according to Foreign Policy. This move is reportedly a response to Russian nuclear subs moving through the region––known as the GIUK gap (an acronym for Greenland, Iceland and United Kingdom)––more frequently.
Related: U.S. Military Needs More Troops in Europe in Case of War with Russia, U.S. Army Chief Warns
At Kecskemet Air Base in Hungary, more than $50 million is being dedicated to "increase fuel storage capacity, construct a parallel taxiway and upgrade the airfield," Major Juan Martinez, a spokesman for U.S. European Command, told Air Force Times. "All of these enhancements will bolster U.S. Air Forces in Europe ability to increase responsiveness and readiness," Martinez added.
Air bases in Estonia, Latvia, Slovakia, Luxemburg and Romania also are set to receive a chunk of the millions set aside to upgrade U.S. airpower in Europe. Some of these bases will reportedly be used to temporarily house high-tech stealth fighters like the F-22 Raptor and F-35 Strike Fighter.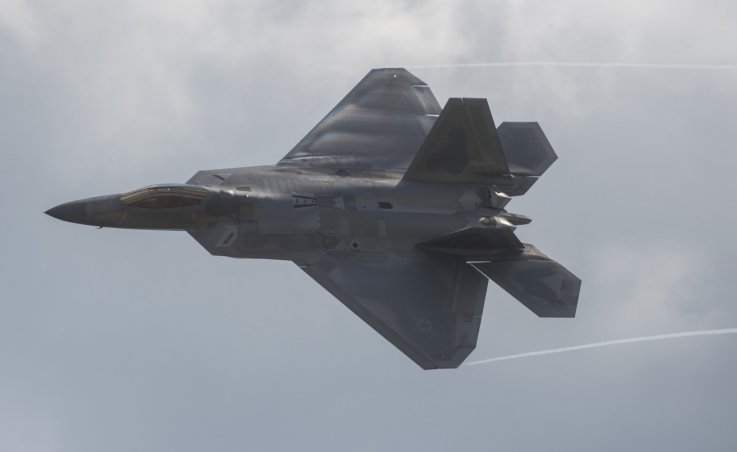 The U.S. military has exhibited a great deal of concern about its strength and readiness in the region in the past few years, especially in the wake of Russia's annexation of Crimea in 2014.
Related: U.S. Army Gets Brand-new, Lethal Armored Vehicle to Counter Russia Threat in Europe
In November, Army Chief of Staff General Mark Milley called for an increase in U.S. troops across the continent. "We, the Army, think that additional capability is probably needed, in combination with our NATO allies, to ensure deterrence of further Russian territorial aggression," Milley told reporters at the time. "The air [and] maritime capabilities are very important, but I would submit that ground forces play an outsize role in conventional deterrence and conventional assurance of allies. Because your physical presence on the ground speaks volumes," he added.
During the Cold War, the U.S. had hundreds of thousands of troops in Europe. Today, there are roughly 62,000 U.S. troops in the region.
To Counter Russia Threat, U.S. Military to Spend $200 Million on Europe Airbases | World