Counting the Hidden Costs of Food Adds Up to Real Progress | Opinion
In India's Andhra Pradesh, an initiative called Community Managed Natural Farming enrolling over 700,000 farmers, has increased food quantity by 91 percent, improved yields for 88 percent of members, helped 86 percent of farmers move to better housing and cut emissions by 55 percent.
In Malawi, the farmer-led Soils, Food and Healthy Communities (SFHC) initiative has doubled crop diversity, tripled food security rates and dramatically increased revenue on essential crops like maize.
In the United States, The Common Market has used private partnerships and public procurement to drive $30.3 million to local and family farms since 2016, distributing more than 24 million pounds of food to almost 1,000 community organizations in 2020. Their work has meant 90 percent fewer "food miles," or the distance food is transported to the consumer.
These are just three examples of thousands around the world where, by every available metric, food producers, governments, companies and NGOs are thriving by committing to sustainable, community-driven and cooperative models.
Results don't lie. If we stacked up initiatives like SFHC, The Common Market, Community Managed Natural Farming and others against industrial agriculture, there wouldn't be any contest. Clearly, doing the right thing as a food producer is a choice with huge positive impacts across a wide range of challenges—poverty, hunger, nutrition, health, climate, justice. If the world could compare, we'd never go back. The numbers make progress visible.
Unfortunately, the world doesn't track progress this way. Globally, across virtually every sector of our food systems, old measures of progress still hold sway, with metrics like yield per hectare, productivity, stock price, or market profits as sole indicators of value. These narrow understandings of value do not capture what we call the "hidden costs" of our food systems, like carbon emissions and malnutrition, often hiding or obscuring these from view, and in doing so, undermining decision-making.
You can't count what you don't see, and today's global policy making on food and agriculture is still hiding negative impacts on planetary health and human well-being. As the world gathers for the United Nations Climate Change Conference (COP26), this is especially true for climate, where food and agriculture play an outsized role in carbon emissions.
Our economic valuation systems are a major driver of unsustainable food production and consumption. By over-emphasizing "produced" capital, while ignoring natural, social and human capital, we fail to measure many positive and negative externalities of food systems. The short-term profit generated as a result will always be a stronger incentive than investing in the practices that can ensure more sustainable benefits in the long term.
Last month, our two organizations set out to change this, publishing a sweeping "true cost" assessment of six food systems initiatives around the world. We ran the numbers to determine not only the financial profitability of these food producers, but also their impacts on society, people and the environment. We used a method called true cost accounting (TCA), an innovative tool that provides a holistic approach to assess, measure and value all externalities—the positive and negative impacts—of food systems.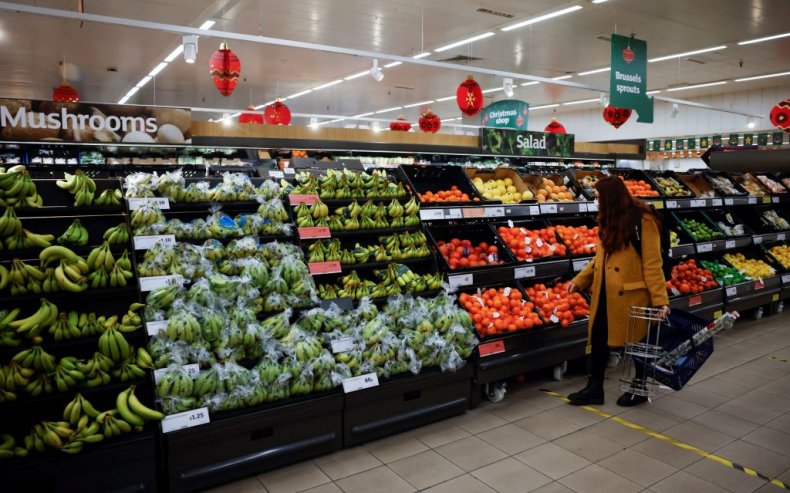 We're not alone in our study. In July, the Rockefeller Foundation ran the numbers on the U.S. food economy as a whole. There too, the numbers revealed a startling and untold story: The total health and climate consequences of the American food system cost three times as much as the food itself.
In addition to the three initiatives mentioned above, our study looked at projects in Lagos, the Philippines and Zambia. All showed extraordinary progress in areas from health and biodiversity conservation to climate, workers' rights, community well-being and gender empowerment. They also showed significant monetary benefits for sustainable food systems: profit, jobs and housing.
As well, they showed how TCA, as a holistic measurement tool, can be used for a variety of organizations—from businesses, farmer cooperatives, food banks, research facilities and more. For those who may dismiss prioritizing social impact in our food systems, the initiatives we studied are out-performing and outselling industrial, polluting food systems.
What this tells us is that it's time to start measuring progress by the right metrics, on a global scale. This should include monetary and non-monetary metrics, like impacts on climate and health.
The recent U.N. Food Systems Summit committed to advancing true cost accounting as a "game changing" solution emerging from the summit. This must be done right, and robustly, ensuring that heads of states and governments can take these approaches and implement them at home, and use TCA or similar systems as an agreed-upon reporting mechanism.
Businesses too should see the value of TCA. The impacts of climate change, pandemics, mismatched food supply chains and political instability come down to one word: risk. The biggest risk industry faces is business as usual; TCA can make these risks and challenges visible, with enough time to adapt and change before the sector crumbles.
In his foreword to the 2021 Global Report on Food Crises, the U.N. secretary-general only needed one sentence to fully capture the grim hunger challenge the world is facing: "Conflict is the main reason, combined with climate disruption and economic shocks, aggravated by the COVID-19 pandemic." António Guterres strongly argued that any meaningful attempt to address this nexus of crises must address poverty, inequality, hunger and the climate crisis in an integrated way. A silo approach will simply not work.
Doing away with silos isn't just part of the solution; it's critical to how we track and measure the problem, which today is obscured by incomplete metrics. To make progress on the myriad challenges faced by the global community, we must change the economic foundations of our food systems by capturing the true costs of the food in our valuation and accounting. From India to Malawi to America, progress doesn't lie.
Alexander Müller is managing director of TMG-Think Tank for Sustainability.
Ruth Richardson is the executive director of The Global Alliance for the Future of Food.
Together they released True Value: Revealing The Positive Impacts of Food System Transformation.
The views expressed in this article are the writers' own.