Countries Should Prepare for 'Sustained Community Transmission' of Coronavirus, World Health Organization Leader Says
The World Health Organization (WHO) is expecting the spread and impact of coronavirus (COVID-19) to continue for the foreseeable future, warning countries around the world that they all need to step up and work to combat the virus.
There are currently more than 95,000 cases of coronavirus globally, with the lions' share of the infections being in China where COVID-19 was first discovered about two months ago. More than 3,300 people have died due to the virus, with health experts estimating the overall death rate to be about 2 percent – although about 3.4 percent of confirmed cases have resulted in death. Older people and individuals with pre-existing health conditions – such as respiratory problems, heart disease and diabetes – appear to be more at risk of serious complications and death.
"Countries should be preparing for sustained community transmission," Tedros Adhanom Ghebreyesus, WHO director general, said Thursday, the Associated Press reported. "Our message to all countries is: This is not a one-way street. We can push this virus back. Your actions now will determine the course of the outbreak in your country."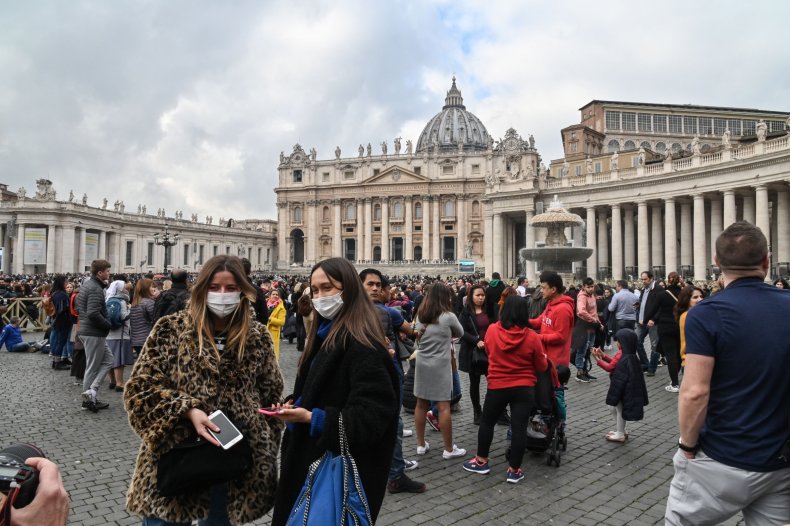 While the outbreak of the novel virus was initially largely confined to China, the tide has turned as many countries around the world are seeing new cases on a daily basis. According to the WHO, there are now about 17 times as many confirmed cases outside of China as within the East Asian nation. The WHO specifically pointed to rapidly escalating outbreaks in Iran, South Korea and Italy.
Dr. Mike Ryan, executive director of WHO's Health Emergencies Programme, cautioned on Tuesday that governments imposing travel restrictions is not enough to contain the virus.
"Countries that have relied purely on travel restrictions as the only public health intervention have not done so well, because when they have imported cases they subsequently have been caught off guard," Ryan said, according to Reuters.
Concerns about the spread of coronavirus have taken their toll around the world, disrupting markets, spurring airlines to cancel flights and leading schools in many countries to shut down. Governments have struggled to contain the virus' spread, which can be passed via person-to-person transmission.
In the U.S., President Donald Trump and his administration have faced substantial criticism, particularly as the White House has repeatedly given information and advice that conflicts with the advice of the Centers for Disease Control and Prevention (CDC). Many critics have raised concerns about Trump's competency to deal with the virus, particularly after he appeared confused as to why normal flu vaccines would not be capable of combating COVID-19.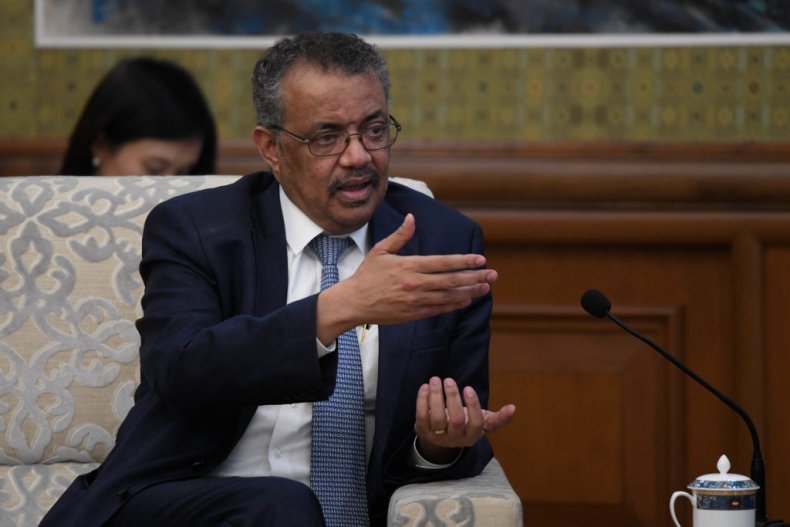 The president also said in Wednesday night remarks to Fox News that individuals with mild cases of the virus could still "go to work" and get better. But the CDC has advised anyone suspecting they have the virus to restrict their activities outside of their homes, except to seek medical care. Trump previously dubbed the virus a "new hoax" by the Democrats, even as new cases emerged within the country.
On Wednesday, the House of Representatives passed an overwhelmingly bi-partisan supported $8.3 billion spending package to address the outbreak. The Senate could approve the bill as soon as Thursday. The legislation would fund research, equipment stockpiles, vaccine development and provide money to state and local health budgets.
At least 11 people have died in the U.S. as a result of the virus, with more than 100 cases having been confirmed. However, there as many as 1,500 suspected infections within the Seattle area alone. Washington and California have both declared states of emergency as they work to counter outbreaks.