Country Fest 2019: Where to Buy Tickets and Headline Act Schedule for America's Biggest Country Music Festival
Country Fest, also known as the Country Music Festival, will take place this year between June 27 and June 29.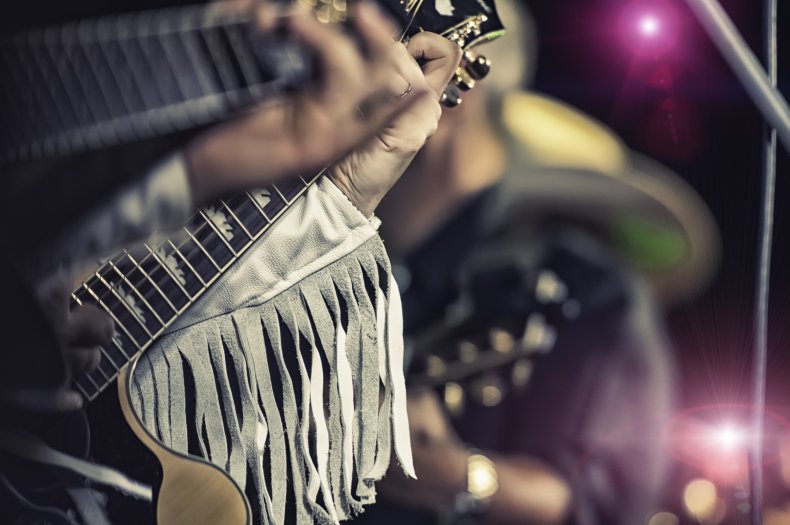 It was founded over 30 years ago in Central Wisconsin, and is the largest three-day country music and camping event in the U.S., according to its website. Artists that have performed on the Main Stage in the past include George Strait, Taylor Swift, Blake Shelton, Miranda Lambert, Carrie Underwood, Johnny Cash, Willie Nelson, Kris Kristofferson and Waylon Jennings.
Where Can I Buy Tickets For Country Fest 2019?
Tickets can be bought ahead of time from Country Fest's website or purchased at the gate when arriving. However, there are price increases for paying on the day.
General admission to the festival includes one admission pass into the concert grounds for the entire festival, as well as the Wednesday Night Kick-Off Party. If you pay at the gate for three days, it will increase to $210. If you'd like "preferred seating" you can buy "reserved lawn" admission passes.
If you want to upgrade your trip to Country Fest, consider getting the VIP package. It includes a three-day VIP admission pass into the concert grounds for the entire festival, VIP parking, up-front picture-taking at your leisure, a permanent bench seat, permanent bathrooms, mouth-watering lunch and dinner served daily at the Country Fest Cafe, all-you-can-drink beverages including beer, bottled water, iced tea, milk, coffee, and soft drinks, and a convenient cash bar for those who prefer cocktails. When adding to your cart, choose between one wristband for the entire weekend or one wristband for each day. On the day, that will increase to $580.00.
If you want to get up close and personal with your favorite act, then purchase a Pit Pass. It includes admission into the pit, located right in front of the stage. You can buy one pass for the entire three days or per artist.
Who Are The Headlining Acts At Country Fest 2019?
The headliners this year are Luke Bryan, Sugarland and Little Big Town.
Luke Bryan will be performing on the Main Stage on Friday. He has more certified digital singles than any other country artist with 40 million tracks and 12 million albums with three Billion music streams and he was the most-streamed country artist from 2012 to 2016. He is also a judge on American Idol.
Sugarland is a music duo and will perform on Saturday night. Hits include "Still the Same" and "Babe" featuring Taylor Swift.
Little Big Town will be headlining on the Thursday on the Main Stage. The band is made up of members Karen Fairchild, Kimberly Schlapman, Phillip Sweet, and Jimi Westbrook. They entered the music scene over 18 years ago with hits like "Boondocks," "Bring It On Home," "Good As Gone" and "Little White Church."