County Becomes First to Change 'Fully Vaccinated' Definition as CDC Backs Initial Guideline
The definition of "fully vaccinated" has been changed for the first time in one U.S. county, despite the Centers for Disease Control and Prevention (CDC) sticking with the original sequence for now.
As of Tuesday, Maui County, the third-largest county in Hawaii, now requires residents or visitors to have a booster shot to be considered fully vaccinated against COVID-19. Adults over 18 that are eligible for boosters will have to show proof of vaccination in order to do things like dining at restaurants or bars or visiting gyms.
Boosters will be required five months after getting the second dose of the Pfizer or Moderna vaccines, or two months after the single-dose Johnson & Johnson vaccine. Those who have not gotten a booster can show a negative COVID test that is less than 48 hours old.
"Science says that after the second shot of Pfizer and Moderna vaccinations or the single Johnson & Johnson shot, vaccinations weaken after about six months," Maui Mayor Michael Victorino said about the change, according to the Honolulu Civil Beat. "This rule change recognizes that."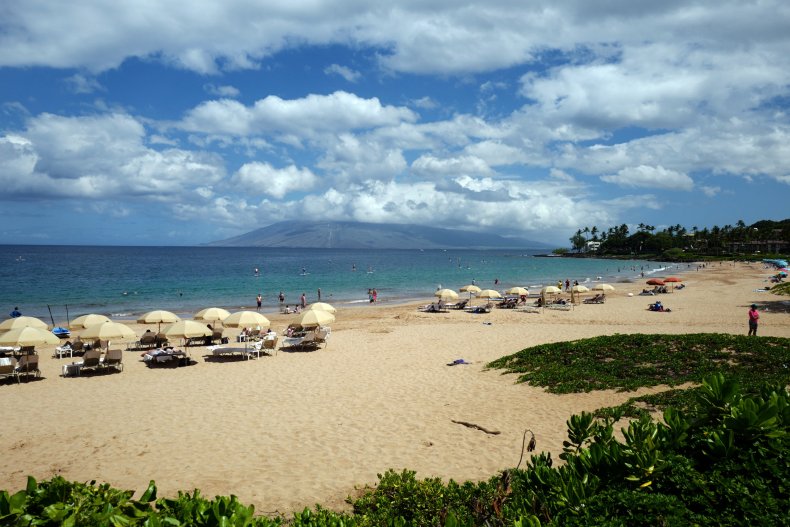 The rule was first set to go into effect on January 8. However, Michael Victorino delayed the deadline, he claimed, in order to give more people the time to get booster shots. This came shortly after the CDC updated its recommendation for booster eligibility to include minors ages 12-17.
"The good news is that most medical providers are seeing a noticeable increase in demand for booster shots in Maui County for people of all ages," Victorino said at the time, according to KHON. "Many parents are eager to get additional protection for their teens. Postponing the effective date will give residents and providers additional time to respond to the CDC's new guidance."
Hawaii Governor David Ige on Wednesday said that the state is considering adding a booster requirement for travelers without quarantining. Currently, would-be tourists without proof of vaccination or a recent negative COVID test must quarantine for five days.
As of Tuesday, the CDC still defined fully vaccinated as being at least two weeks out from getting the second dose of the Pfizer or Moderna vaccines, or the single dose of the Johnson & Johnson variety. The center nevertheless urges all who are eligible to get boosted, especially in the face of the Omicron variant.
Despite Dr. Anthony Fauci saying that an updated definition of "fully vaccinated" could be under consideration back in December, earlier in January the CDC affirmed that it would not be changing it.