Michigan's Genesee County, which contains the city of Flint, failed to assist 85 percent of lead-poisoned children during its water crisis, MLive reported on Friday.
Data obtained via the Freedom of Information Act showed that the Genesee County Health Department did not treat children who had blood lead levels above 5 micrograms per deciliter, the level at which the CDC recommends a health response be taken for children ages 1 to 5.
Michigan's Department of Health and Human Services (MDHHS) found the county failed to connect 173 of 204 children to a treatment program initiated for health remediation.
The water crisis began in April 2014, when the city switched its water supply from the Detroit Water and Sewerage Department to the Flint River, according to NPR. Residents quickly began complaining about the color and smell of the new water source. In August 2014, E. coli and total coliform bacteria were detected in the water. In February 2015, tests showed "high lead content in the water of a Flint resident's home." The crisis worsened as governmental officials were slow to respond. Twelve people eventually died and over 80 became sick during an outbreak of Legionnaires' disease, CNN reported.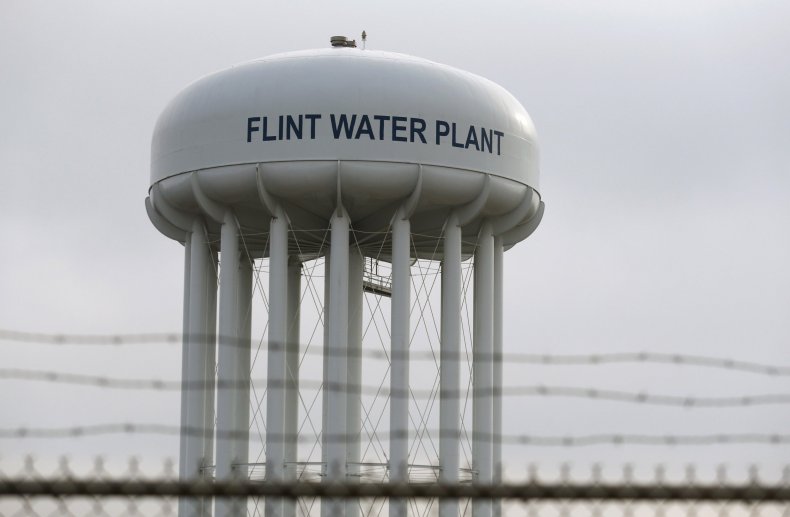 President Barack Obama declared a federal emergency in Flint in January 2016 to address the health crisis. He authorized the Federal Emergency Management Agency (FEMA) to assist and designated $5 million in aid, according to CNN.
The Genesee County contract to address the lead poisoning in children had been terminated by May 2016, MDHHS spokeswoman Geralyn Lasher told MLive.
"We didn't have enough families getting that nurse management," she said, noting that other counties across the state had programs to handle these responsibilities. "We have no other third party, nonlocal health department that does the nurse case management for elevated blood lead levels," she continued. "I am not aware of any time prior that other local health departments were not the ones handling this."
In April, four years after the water crisis began, Flint residents continued to drink and bathe in bottled water, according to The Guardian.
City and state officials have said the water is safe to drink, but residents remain fearful.
"I know as far as the lead in the water that's OK, but it's the lack of trust that was never rebuilt," LeeAnne Walters said.
Last month, a Michigan judge ordered Nick Lyon, the state's Health and Human Services director, to stand trial for the deaths of two men, John Snyder and Robert Skidmore, who "allegedly died of Legionnaires' disease after the city's water source was switched to the Flint River in 2014," CNN reported.
Fourteen other state officials have been charged in relation to the water crisis.