County Files in Arkansas Jail Starvation Death, Claims Qualified Immunity
Sebastian County, named as a defendant in the death of Larry Eugene Price, Jr., a schizophrenic inmate who allegedly starved to death in an Arkansas county jail because of staff and medical neglect and negligence, denies all allegations in its response to a federal wrongful death lawsuit and says, among other things, that constitutional and state legal protections for the jailers and the county mean the suit should be dismissed.
The eight-page response, filed this week, is limited in detail, but it amounts to a flat denial of the charges: that Price, with an IQ below 55, spent a year and 10 days locked in solitary confinement, was denied needed psychotropic drugs, was denied basic medical care and wasted away — from 185 pounds at booking to 90 pounds when EMS responded — and died of acute dehydration and malnutrition. The suit also says jailers continued marking Price as "OK" and that his cell was fine, despite Price ingesting his own feces and urine, which covered a single cell so flooded with water his feet had shriveled up.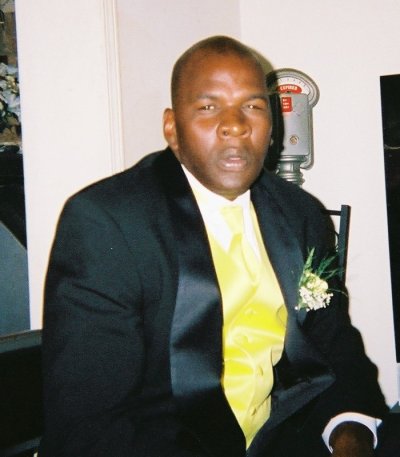 Like the plaintiffs who filed the suit and the other defendants, Oklahoma City-based Turn Key Health Clinics, the for-profit provider for the jail, and Turn Key's psychiatrist and nurse, Sebastian County is demanding a jury trial should the case get that far. Turn Key has also denied all allegations against the company and its psychiatrist and nurse.
The psychiatrist, Jawaun Lewis, allegedly took Price off his psychotropic medication and ignored his mental state, while nurse Christeena Ferguson, who no longer works for the company, is accused of neglecting Price's medical state and allowing his condition to deteriorate. Neither could be contacted, and the company and employees are all being represented by the same Oklahoma City law firm, Sweet Dewberry Hubbard.
Sebastian County, home to Fort Smith — where Price was arrested on a felony for waving his finger like a gun inside the city's police station on August 19, 2020 — says legal protections, among them qualified immunity, shield the county and its employees.
Qualified immunity, long argued by backers as necessary to protect government employees, including law enforcement, from frivolous lawsuits has been a hot-button issue in criminal justice reform. Those against it say it is used too uniformly even in solid cases, offering protections against constitutional claims where people's rights have been egregiously abused. The county is also arguing it is legally shielded from paying damages.
Read the Sebastian County Response Below:
As Newsweek first reported January 13, Price died on August 29, 2021, never getting his day in court to answer the felony charge of terroristic threatening in the first degree. His bond had been set at $1,000. But Price, destitute and mostly homeless, could not afford the $100 it would have taken for him to be released.
In addition to the named defendants, the federal lawsuit, filed in the Western District of Arkansas, lists 20 unnamed county and Turn Key staff.
The attorney who filed on behalf of the county, Jason E. Owens of Jason Owens Law Firm in Conway, Arkansas, did not return calls and email messages.
But soon after the January 13 filing of the original suit by Erik Heipt of the Seattle law firm Budge & Heipt on behalf of the Price estate, Sebastian County Sheriff Hobe Runion gave a few media responses, including to Newsweek, saying the allegations contained in the 29-page federal complaint were not true.
"We place a high priority on the safety of every person in our jail," he told Newsweek. "We have medical personnel available to treat inmates in need of care. I'm conducting an internal review of this situation and hope to know more in the future."
The sheriff's office has not returned Newsweek's calls seeking to know the status of the internal probe.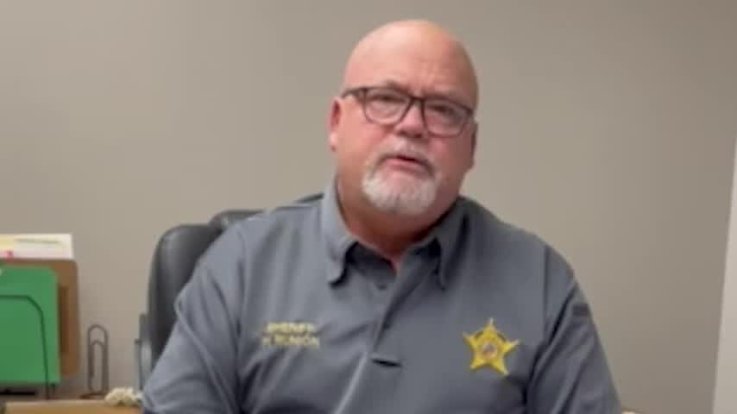 Sebastian County Sheriff Hobe Runion, who denies allegations of negligence and neglect in Price's death in the county jail.
Runion also sent a short video to Newsweek denying the allegations in the complaint, which he said were filed by "a lawyer out of Seattle, Washington, (who) is suing the taxpayers of Sebastian County." In the video, which was also sent to local media, Runion suggests Price may have died of COVID "during a time when COVID was killing a lot of people." He made no reference to the findings in the autopsy specifically listing the manner of death as malnutrition and acute dehydration.
"That lawyer (Heipt) made a lot of allegations, and out-of-state reporters have repeated them as if they're all true - they're not," Runion says in the video statement. "I'm still looking into the matter because I place a high priority on the safety of everyone in the jail...The people of the county deserve to know what happened."
In an exclusive interview with KHBS 40/29 News in Arkansas, Runion said of dealing with mentally ill and challenged inmates:
"Sheriffs have to deal with people that they should not have to deal with. We need to look at changing legislation so we do not have to keep these people in the jail. That is not a proper facility for these types of issues," Runion said. "Sheriffs are the one person involved that cannot get them out of jail. Prosecutors and judges, possibly the state hospital, those are the three people or organizations that can get people out of jail. The sheriffs have no say in it."
Civil rights and legal experts say the sheriff could have dialed for emergency response at any time.
"Particularly in smaller jurisdictions, the sheriff is the law of the land," said Tammie Gregg, deputy director of the ACLU's National Prison Project and a former Department of Justice official in the Civil Rights Division. "The sheriff can pick up the phone and get something done....That doesn't make any sense to me."
Read the Federal Complaint on Behalf of the Price Estate Below (Warning: Graphic Images):
Eric Ferkenhoff can be reached at e.ferkenhoff@newsweek.com. Find him on Twitter @EricFerk