County in Georgia Closes All 11 Schools After COVID Spreads to Students and Faculty
A Southeast Georgia school district has halted the entire school year due to a rise in COVID-19 Delta variant cases.
On Friday, Ware County reached out to parents and faculty, informing them that all 11 schools in the district will be closed through August 27. All 11 schools will reopen on September 7.
Ware County stated that although schools are closed, other extracurricular activities and competitions will still take place.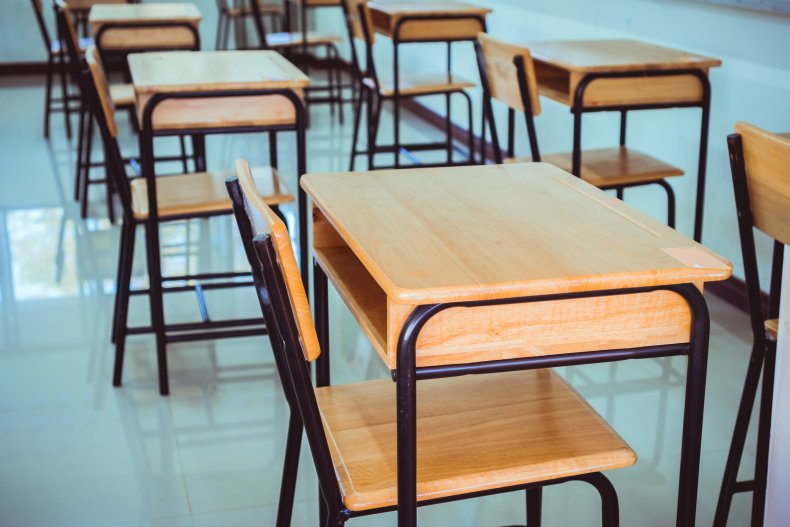 Ware County reported that 76 students who tested positive for COVID-19 attended school during the exposure. There were 679 students that were quarantined out of 5,900 total students. Additionally, out of 950 school employees, 67 employees tested positive for COVID-19 while another 150 were under quarantine.
More information will become available on the school's website and Facebook page.
On Friday, Ware County released its statistics for individuals who are vaccinated within the region. Currently, 12,314 people have at least one dose, which is 35 percent of the population. Another 29 percent of residents are fully vaccinated which is far below the national rate of 49 percent. Also, 14 percent of 15- to 19-year-olds in Ware County are vaccinated.
Along with cases, the number of hospitalizations from COVID-19 has increased in Ware County, but deaths have remained at a consistent level. Furthermore, the test positivity rate in Ware County is high, which indicates that cases may potentially be undercounted.
Georgia Governor Brian Kemp has had mixed opinions about COVID-19 safety precautions on a local and national level. In July, Kemp tweeted there won't be any statewide mask mandates, even as COVID-19 numbers climbed higher in the southern state. Shortly afterward, the city of Atlanta and Georgia school districts issued mask mandates. in accordance with CDC guidelines.
Kemp's actions were heavily contested by Atlanta mayor Keisha Lance-Bottoms.
"Public health experts overwhelmingly agree, and data has proved, that wearing a face-covering helps slow the spread of this deadly virus," Bottoms said in a statement.
On Wednesday, Kemp made an appearance on Fox News show America's Newsroom and spoke about how people must do their "due diligence" with educating themselves and staying safe as COVID-19 cases continue to rise across the nation.
"There's been a lot of mixed messages coming out of the White House, 'get vaccinated, take your mask off.' Now they want you to wear your mask, and I think that's been part of the issue, delay in the Johnson & Johnson vaccine," Kemp stated. "We were really geared up to get rolling on that when it was paused for a while. But despite all that, we are seeing our vaccination rates go up as the Delta variant continues to spread, not only here, but across the country."
"I'm so thankful that we took the approach early on to vaccinate our seniors and the medically vulnerable because we're seeing our fatalities in that age group and many other people fall in our state, but we're fighting hard," Kemp continued.
"My message to people is you need to talk to your doctor, talk to your local pharmacist. We've got a lifesaving vaccine that the Trump administration delivered to us in warp speed time with Operation Warp Speed, and that's my message to folks because there's so much distrust with the government right now," Kemp concluded.