Country Star Gave Off-Duty Cop A Gun During Las Vegas Shooting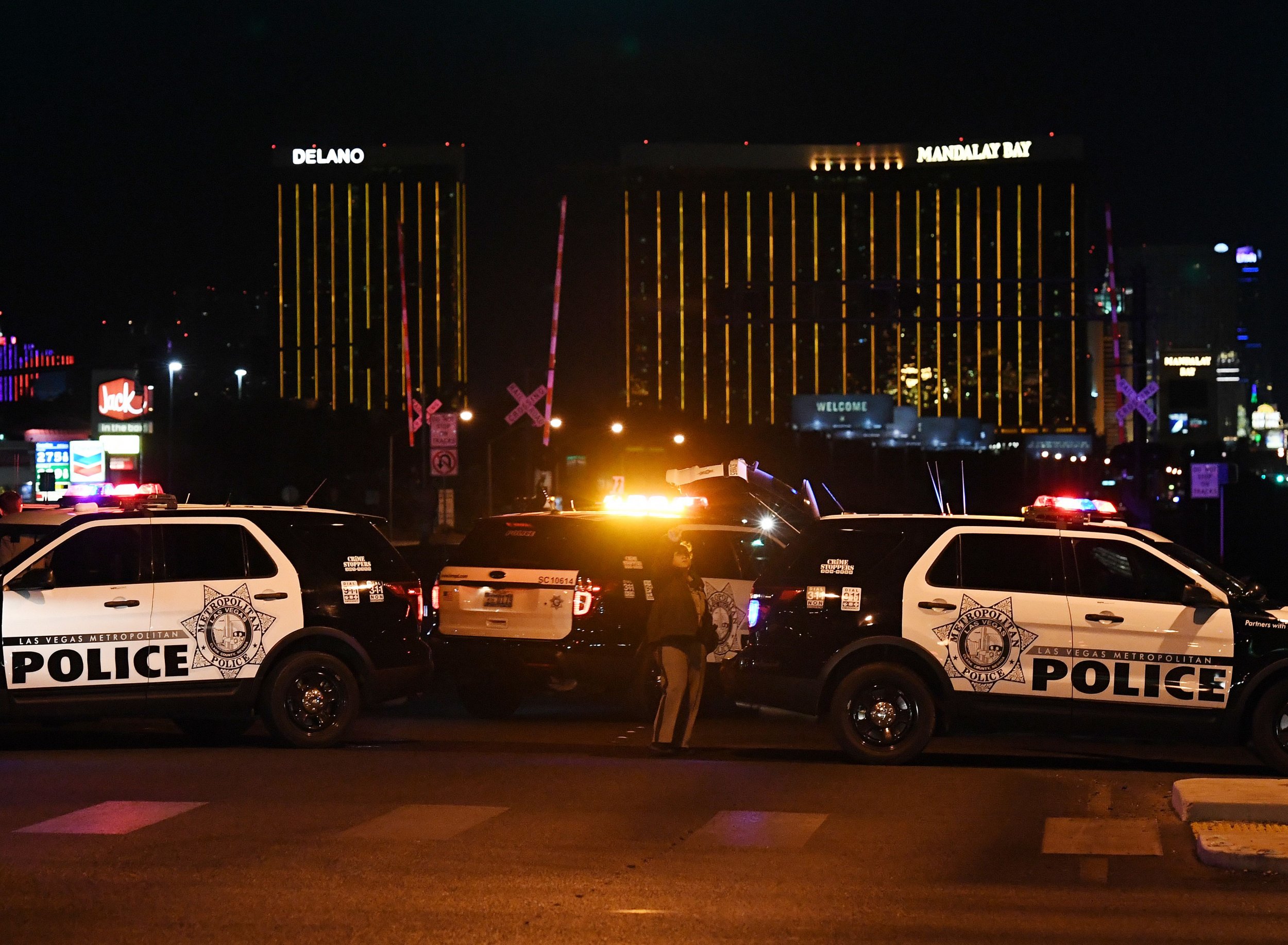 Country music star John Rich didn't think twice when an off-duty officer asked if he could use the singer's gun to protect others inside a Las Vegas bar during what would become the worst mass shooting in recent U.S. history.
Rich, who is part of the group Big & Rich, just finished his set Sunday evening at the Route 91 Harvest country music festival on the Las Vegas Strip and was doing a show at his country bar, the Redneck Riviera, which is about three miles away from the killing field where 59 people were slaughtered.
Rich was onstage when he learned about the massacre, and as confusion and fear filled the club, an off-duty Minneapolis police officer approached the singer and asked for his gun, Rich told Fox News.
"He came up to me and showed me his badge," Rich said. The officer told Rich, "I am not armed for the first time ever. I cannot believe it."
Get your unlimited Newsweek trial >
He asked if Rich had a gun. Rich handed over a weapon to the officer.
"For about two hours, without flinching, this guy kept point on that front door just in case somebody came through," Rich told Fox News.
Rich said he called others who were still at the festival. One person who was with Jason Aldean, the singer who was performing when the attack started, told Rich they threw as many people as they could in pickup trucks and sped away.
"Bullets were literally flying through the tour buses, through the instruments on stage, through the rigging," he said.
Get your unlimited Newsweek trial >
Gun rights and country music often go hand-in-hand. The New York Times reported the National Rifle Association started NRA Country in 2010 and partnered with country stars, including Trace Adkins, Florida Georgia Line, Tyler Farr and Thomas Rhett.
But amid the thoughts and prayers offered by other performers, one guitarist, who was scheduled to play during the festival, said the attack was so horrific it changed his views on gun control.
Caleb Keeter of the Josh Abbott Band posted on Twitter that "I have been a proponent of the Second Amendment my entire life until the events of last night. I cannot express how wrong I was."
He said some of the other members of the band had weapons in their tour bus but were afraid police might think they were part of the attack and shoot them.
"We need gun control RIGHT. NOW," he said. "My biggest regret is that I stubbornly didn't realize it until my brothers on the road and myself were threatened by it."
Country Star Gave Off-Duty Cop A Gun During Las Vegas Shooting | U.S.