Couple Allegedly Locked Three Children In Cabinet for Several Days
A Texas couple was arrested and is facing child endangerment charges after they allegedly tied their three children up and kept them in a cabinet for several days.
Nearly 700,000 American children faced some sort of abuse or neglect each year, the National Children's Alliance reported. The NCA also found that younger children were more vulnerable to abuse and neglect and 78 percent of abused children were victimized by a parent.
According to an arrest affidavit obtained by KSAT-TV, Eric Jesus Martinez, 30, and Valerie Diaz, 34, allegedly tied the children with zip ties in their San Antonio home and kept them locked up for up to several days at a time.
Police were called to the apartment for a welfare check on December 21 after Diaz reported that her children had been locked in a cabinet for three days, KSAT-TV reported.
When police arrived at the apartment, they found Martinez driving his truck around the parking lot with the children—ages 5, 6, and 11—inside.
Police instructed Martinez to exit the vehicle and took him into custody for an outstanding warrant. Diaz was also taken in for questioning.
KSAT-TV reported that Diaz told police about an incident involving her six-year-old that occurred a few weeks prior. She said she found a cut on his head and the boy said the cut came from "hitting his head on a door handle."
But Martinez allegedly told Diaz it was an accident and said when he slapped the boy, he fell backward and hit his head. Diaz said her son was crying and seemed dazed. She said she was worried that if he fell asleep he would not wake up, KSAT-TV reported.
In the affidavit, according to KSAT-TV, the child told police that he was slapped multiple times and pushed by Martinez.
Diaz said she didn't seek medical attention because she was afraid they might take him away. She also told police that Martinez hit the children with his hand and belts and used plastic objects multiple times.
The Texas Department of Family and Protective Services (DFPS) recommends people who suspect abuse or learn about an abuse situation contact DFPS. Even in doubt, a worker can discuss the situation and whether or not it constitutes abuse or neglect.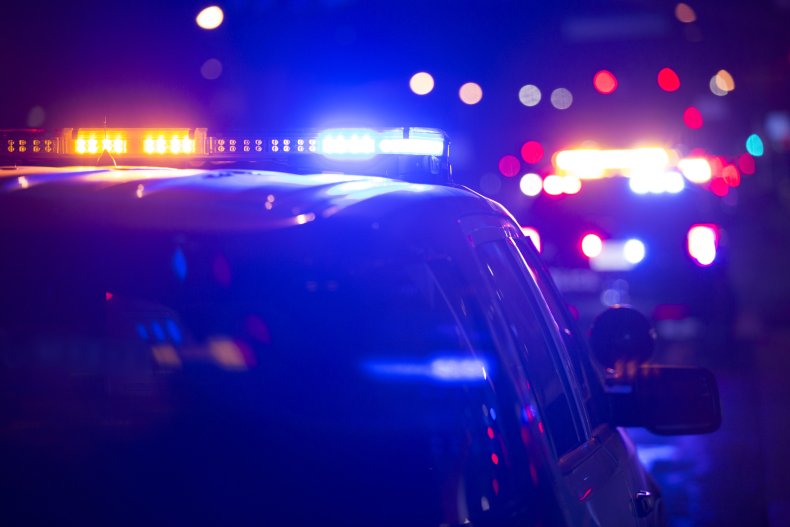 The Texas Family Code identifies the failure to provide basic needs, such as food, as a form of neglect. It also identifies the threat of harm from physical injury, "including an injury that is at variance with the history or explanation given and excluding an accident or reasonable discipline by a parent."
Excessive corporal punishment such as slapping or spanking with an object is legally considered abuse.
Officers discovered that Martinez also punished the children by placing them in a cabinet and locking them in with screws. Diaz admitted to putting the children in the cabinet one time but said Martinez locked it.
KSAT-TV reported that the children were sometimes locked in the cabinet for days without being fed and were only allowed out to use the bathroom.
Inside the apartment, officers found zip ties on the floor, drawings inside the cabinets, three cabinets with holes for screws and little food.
Both were arrested on February 8. Diaz is facing child endangerment charges and Martinez faces three counts of child endangerment and three counts of lawful restraint.
Newsweek has reached out to the San Antonio Police Department and Bexar County District Attorney's Office for more information.