Couple Arrested for Coughing on Walmart Employees, Refusing to Wear Masks
Two individuals were arrested at a Yuma, Arizona Walmart Wednesday after intentionally coughing on store employees.
According to information from the Yuma Police Department, Frank Montoya and Victoria Parra Carranza refused to wear face masks inside the store. Walmart management wanted the two individuals ejected from the premises. Montoya and Parra Carranza refused to leave without causing a disturbance.
"While attempting to stop Montoya and Parra Carranza to identify them and give them an official trespass, both refused and Montoya became confrontational," said a post on the Yuma Police Department Facebook page.
Montoya fled on foot, causing police to give chase. After Montoya was captured, Parra Carranza allegedly attempted to interfere with the police officers. "Parra Carranza also fought with officers and was also taken into custody," the post added. Both individuals were arrested and booked under "multiple charges."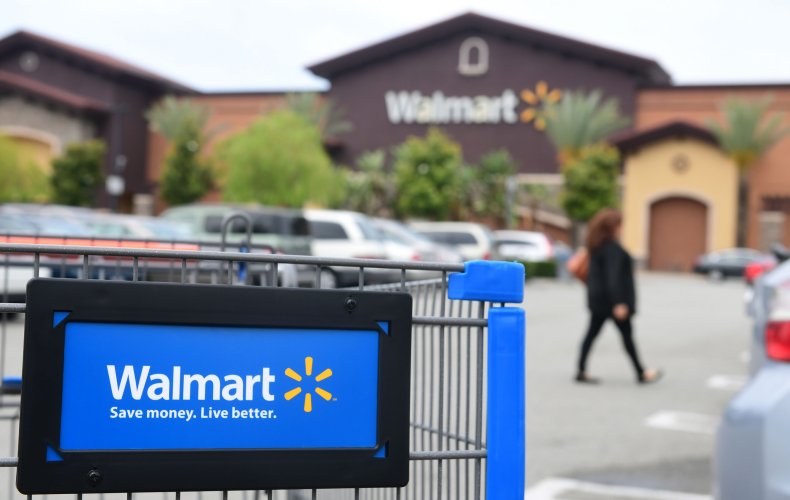 As positive cases of COVID-19 continue to appear in the U.S., some individuals have been detained for coughing on people or items in a threatening manner. Some observers fear the coughing could spread the virus to others.
In a March letter, the Department of Justice said that coronavirus "appears to meet" the "statutory definition of a 'biological agent.'" Individuals attempting to intentionally infect others with COVID-19 could be brought up on terrorism charges.
"Threats or attempts to use COVID-19 as a weapon against Americans will not be tolerated," the letter said.
At a Yuma gas station in April, a California man was detained for coughing on the handle of a gas pump at a filling station. Police said at the time that the man, whose identity was not released, had referenced the spread of COVID-19 during the incident. Although the man exhibited no symptoms of the virus, Yuma police placed him under arrest.
"Charges of Unlawful Use of Infections Biological Substance will be sent to the County Attorney for review," said the Yuma Police Department in a statement at the time. "Please remember that social distancing along with the use of gloves and disinfectant during this crisis is an important defense against COVID-19."
At a yogurt shop in San Jose, California, a woman was captured on surveillance footage as she removed her face mask and coughed on a baby who was in a stroller.
According to a June statement from the San Jose Police Department, the woman became upset with the baby's mother who was not "maintaining proper social distancing." The suspect's name was not released by police but allegations that the suspect was a teacher for the Oak Grove School District in San Jose began to circulate.
District officials took action in July and fired the woman, saying in a statement that the district's "highest priority is the safety of our students and the well-being of all of the children in the community we serve. We do not tolerate conduct from any employee that compromises any child's safety."