Couple Charged With Arson Claim They Were Trying to Kill Snakes
Two Louisiana adults face fines or prison time for allegedly setting fires near their home in Leesville, Vernon Parish. Their excuse? They were attempting to eliminate snakes.
One of the suspects, 34-year-old Laura Ashley Lee, was arrested on March 18. She subsequently told representatives for the Louisiana Department of Agriculture and Forestry (LDAF) that she and her boyfriend, 34-year-old Robert Lee Ramirez, had set the fires in order to drive snakes off their property and their neighbors' properties. Officers set her bond at $3,500, according to KTBS 3.
In a press release dated March 29, the LDAF describes Lee and Ramirez's alleged crimes in more detail.
"Investigators say Ramirez set multiple fires from the roadside as well as in wooded areas surrounding their home on land owned by others," the press release reads. Moreover, Ramirez allegedly committed similar crimes in 2020 as well.
Lee, who faces one count of simple arson, posted bond the same day she was arrested, but Ramirez, who faces two, remains at large. The LDAF is currently searching for him. In the meantime, spokesperson Veronica Mosgrove told KTBS 3 that people with information about the crimes or Ramirez's whereabouts are encouraged to call the LDAF Fire Hotline at 855-452-5323.
She added that she did not know if Lee had an attorney who could speak on her behalf.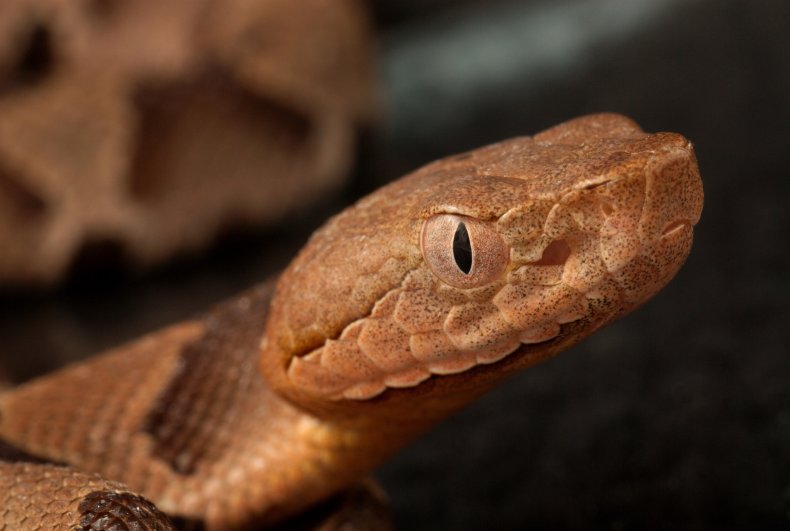 Six months ago, police in the small town of Westlake, Ohio found themselves with a similar situation on their hands when a 30-year-old woman set a Dumpster in a motel parking lot on fire in an effort to "rid the contents of snakes," according to Fox 8.
While driving by the local Red Roof Inn Cleveland at 11:15 p.m. on November 20, officers spotted the conflagration, called the fire department, and went to investigate. Witnesses told them that a woman who had been staying at the motel had walked away from the dumpster shortly before or after the flames appeared.
The officers were able to track the woman, who was found in possession of "suspected methamphetamine," down and checked her into the hospital "for care and evaluation." She and her boyfriend had recently been evicted from the hotel.
Lee and Ramirez did not specify what, if any, species of snakes they were hoping to drive out of the area, but Louisiana is home to rattlesnakes, copperheads, cottonmouth moccasins, and coral snakes. Rattlesnakes are responsible for the vast majority of envenomations that occur in the United States annually, according to Johns Hopkins Medicine.