Couple Died from COVID Two Days Apart After Misinformation Led Them to Distrust Vaccine
A woman from Georgia who lost both of her parents to COVID-19 is imploring unvaccinated individuals to get the vaccine, both for themselves and for their loved ones.
The woman, identified as Elana by the Atlanta-based news station WXIA-TV, said during an interview with the station that while all other members of her family have been vaccinated against the virus, her parents distrusted the vaccine and did not seek it out.
Her parents, Carla and Clint Smith, died within two days of each other after contracting the virus, she told the station.
"Please listen to me—please," Elana addressed the WXIA-TV audience during the interview. "I know you don't know me. But please listen to me. Please go get vaccinated. Please care about yourself and care about your loved ones enough to do this for yourself and for them. Please."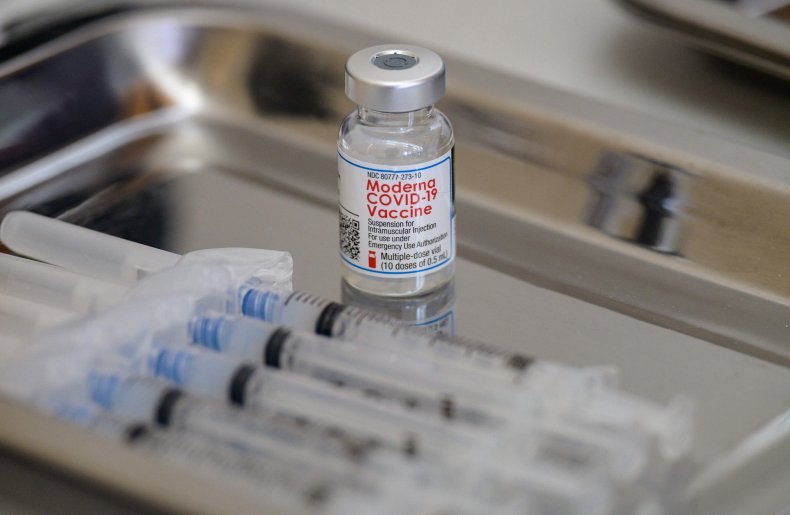 Elana described her parents as "best friends" who "loved each other so much." She said she "begged" them to get the vaccine, but they did not.
Elana and her grandmother ultimately had to decide when to shut off the ventilators as her parents battled the virus in separate hospitals several miles apart, according to the station.
"I lost both of my parents within two days of each other, and they suffered a lot," she said.
Elana told the station she doesn't believe she would have lost her parents if they had gotten vaccinated.
"They said that there were tiny microchips in the vaccine—just false information that they got from, you know, Facebook and just propaganda that has just been spewing out," she said. "If they had been vaccinated, I truly believe they wouldn't have died."
By September 2, an estimated 51 percent of Georgia residents were fully vaccinated against the virus and about 44 percent of residents were partially vaccinated, according to Georgia Department of Public Health data. The U.S. Centers for Disease Control and Prevention (CDC) estimated that more than 52 percent of the U.S. population has been fully vaccinated and about 62 percent had received at least one vaccine dose by September 2.
Health officials at the local, state and federal levels have encouraged unvaccinated individuals to protect themselves against the virus as the COVID-19 Delta variant spread throughout the country. In July, U.S. Surgeon General Vivek Murthy warned Americans about the spread of virus and vaccine misinformation, which he identified as an "urgent threat to public health."
Following the deaths of her parents, Elana told WXIA-TV she is "angry" at the misinformation that discouraged her parents from getting vaccinated.
"I am angry for every person out there that has, you know, 'drunk the Kool-Aid,' as they say," she said. "I am sad that my parents believed in that because I would much rather have them here with me."
Newsweek reached out to the Georgia Department of Public Health for comment but did not hear back before publication.