Cruise Ship Couple 'Found Crew Member Having Sex With Woman in Cabin Bed'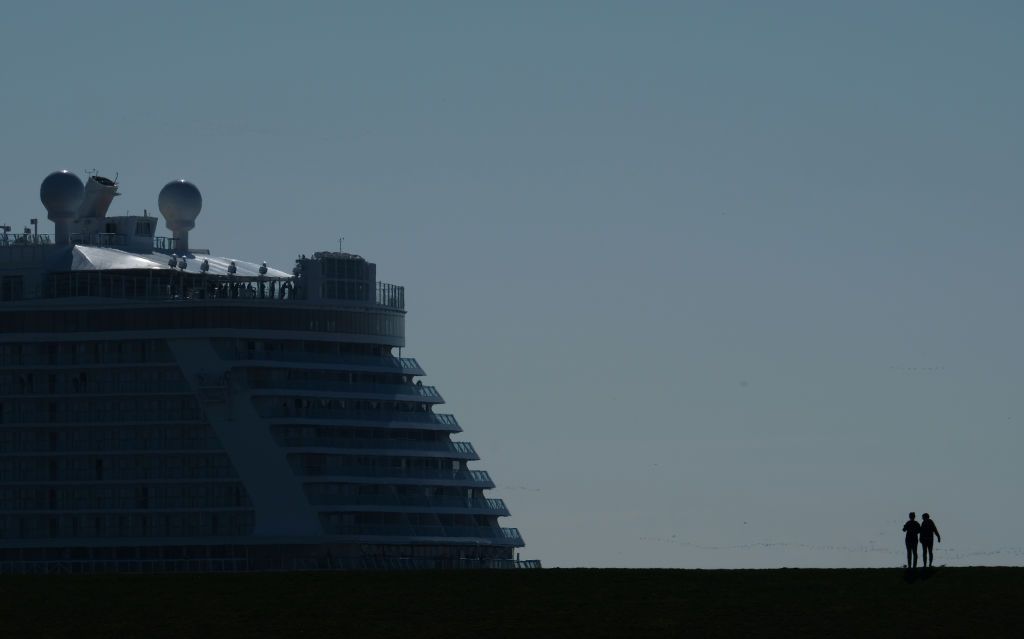 A couple from Northern Ireland claim they checked into their cabin on a cruise from Singapore to Thailand to find a crew member and a woman having sex in the bed.
Bobby and Mary Jackson from Carrickfergus, County Antrim, told Scotland's Sunday Post that they had booked onto their first ever cruise in October.
When the couple embarked in Singapore's Marina Bay, they said they quickly headed to check out their cabin—and were met with an unexpected sight.
"I could see the back of a man on the bed who was directly facing us and it was obvious he was in the middle of having sex with a woman," Mary told the outlet.
"I was traumatised and I needed a glass of water."
She said that when they complained to staff, they were told there was no alternative cabin available as the ship was fully booked.
"We went back to the cabin and tried to go back in there but although the woman had left, the male was still there," Bobby said. "Two of the ship's crew in white uniforms eventually persuaded him to leave. He looked very sheepish."
"I asked if the crew if knew him and they told me he was a worker on the boat."
The couple said they were initially offered £100 ($128) credits towards the cost of a future cruise on the line, which was then upped to £200 ($257). The couple said they rejected both offers.
A company spokeswoman in a statement to Newsweek said that "a full investigation has taken place and appropriate action has been taken, and Norwegian Cruise Line has been in contact with the Jacksons regarding their request for compensation."
This story was updated on January 21 with a statement from Norwegian Cruise Line.