Couple Mistakenly Takes Romantic Holiday to See Red Hot Chilli Pipers (Not Peppers)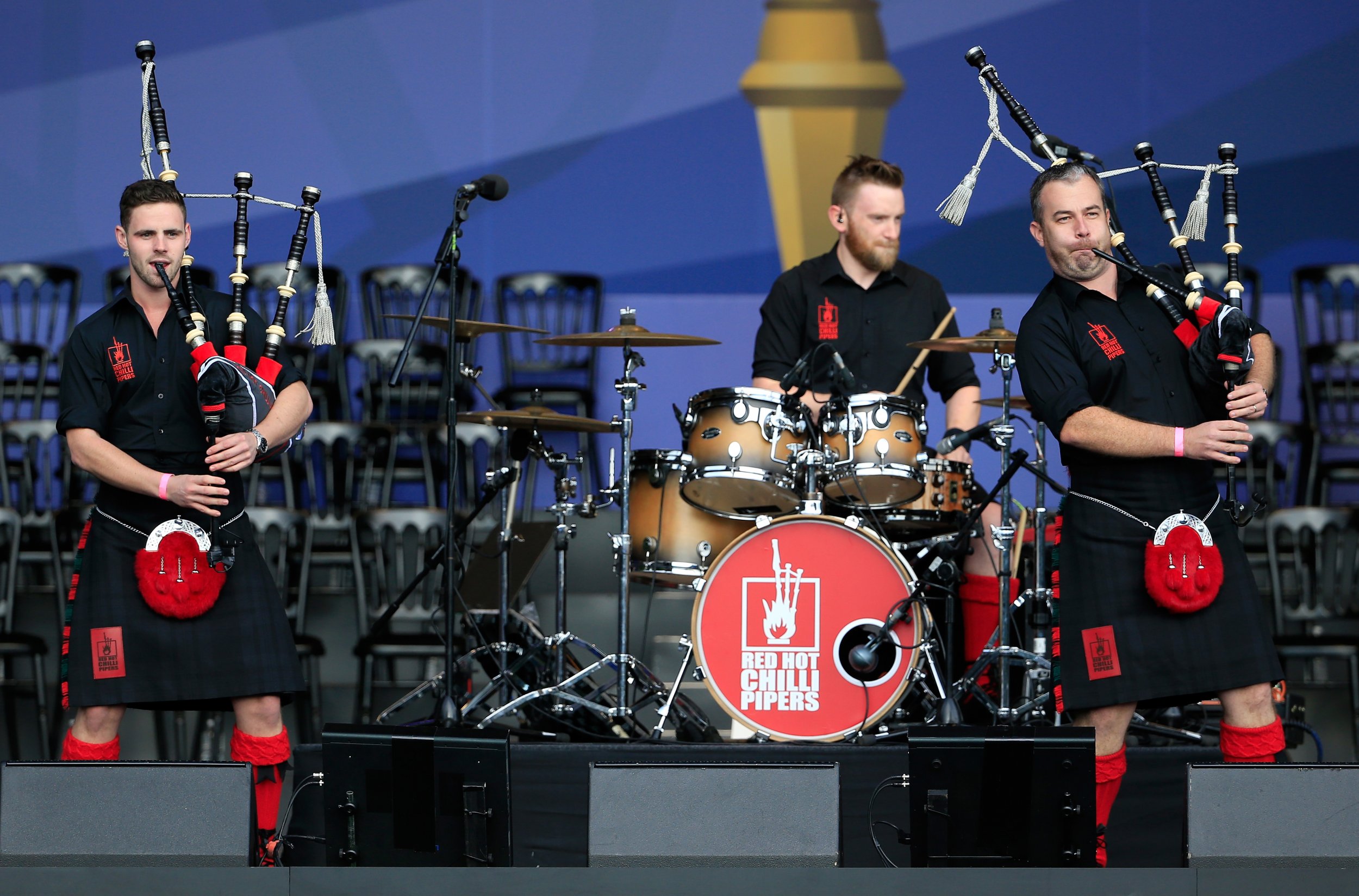 Duncan Robb decided to surprise his girlfriend with tickets to see her all-time favorite band, the Red Hot Chili Peppers, but he was not prepared for the evening of bagpipes that followed.
Paying just $42 for each ticket, Robb thought he had found a bargain, and the couple prepared themselves for a romantic trip to the concert in Belfast, Northern Ireland.
But unfortunately Robb had not noticed that he had actually bought tickets to see the Red Hot Chilli Pipers—"the most famous bagpipe band on the planet—ever!" according to the group's website.
"When I clicked on and got tickets in row Q and for £30 each, I thought what a bargain, there must not be many tickets left and snatched them up straight away," Robb told Storyful, according to Mashable. "Also, I saw the date was February 10, so I could make it into a Valentine's Day weekend—kill two birds with one stone."
Robb told the social media and news agency that he gifted the tickets to his girlfriend on Christmas Day but neither of them had realized the mistake until days before the show.
"Fast-forward a month and we get the actual tickets through the post—brilliant! Up they went on the board—still nobody had noticed my mistake. It was only until the Wednesday before when my gf wanted to know who was supporting them. She couldn't find anything about the Red Hot Chili Peppers performing in Belfast," Robb said.
He added: "[We] just had to laugh about it—what else was there to do! The only saving grace was that we had found out three days before and not while we were in the arena!"
Despite realizing their error, the couple went along to the Red Hot Chilli Pipers gig on Saturday evening anyway and had a good time.
Speaking to Newsweek, the Red Hot Chilli Pipers' agent Douglas Gillespie said that this wasn't the first time someone had mistaken the bagpipes band for the stadium rock band.
"We're always extremely careful in all advertising," Gillespie said. "We've made sure to put kits and bagpipes on all the pictures. We would never ever try to pass ourselves off as the Red Hot Chili Peppers, we respect them too much."
Commenting on Robb and his girlfriend's experience, Gillespie admitted that another woman called Amy Alexander tweeted the band saying that although they weren't who she was intending to see, their show was one of the best she had ever been to.
Alexander said she had also bought the tickets for her significant other, believing they were going to be seeing the Red Hot Chili Peppers.
Gillespie added: "Our shows are so joyous. We play a mix of traditional and rock and so many other elements that I'm sure they would have loved the experience."
Watch The Red Hot Chilli Pipers perform their track Insomnia live below: