Couple Sentenced for Involvement in Death of Robber Who Broke Into Their Home
In March and May, respectively, Sydney, Australia residents Blake Davis and Hannah Quinn were sentenced for their role in a bizarre 2018 home invasion, according to the Australian Broadcasting Corporation (ABC).
That August, up-and-coming rapper Jett McKee broke into their home in the suburb of Forest Lodge and demanded money. Davis and Quinn told the court that McKee, who was high on meth at the time, threatened to kill them and their families before knocking Davis out with a pair of knuckledusters.
When Davis came to, he snatched a samurai sword from his prized collection of the weapons, ran out of the house, and allegedly found McKee holding Quinn at gunpoint.
"I can't explain the terror that went through me in that second when I realized that I might be shot dead in the middle of the street," Quinn said, according to 9Now.
In a split-second decision that would change the course of their lives forever, Davis struck McKee over the head with the weapon. Mckee fell to the asphalt and later died of his injuries. Apparently afraid that McKee was going to return to his feet and begin his attack again, Quinn said, "I turned to Blake and I said, 'Run!'," according to 9Now.
Terrified that their assailant would come after them, Davis and Quinn raced home, buried the sword in their backyard, and went on the run with only $21,000, a pair of nunchucks, and a pellet gun for company.
"It just shows you how irrational and how much we weren't okay at that point. I don't know even why those things were taken," Davis said.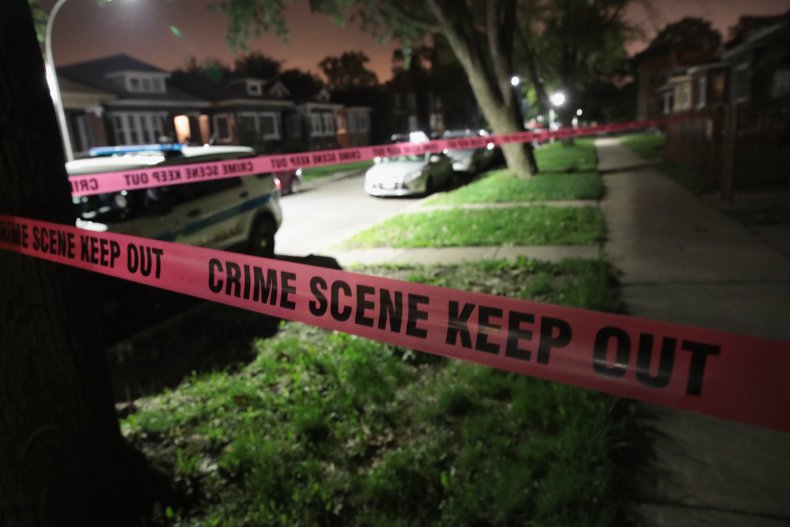 They spent the next three days hopping from hotel to hotel in what they characterized as a completely illogical attempt to evade McKee and his accomplices, according to 9Now, only learning that McKee died from listening to a taxi radio.
"We both just looked at each other and started crying and, I think, realized the gravity of the situation that we'd found ourselves in," Davis said.
After meeting with a lawyer, Davis and Quinn turned themselves in to the police. They subsequently discovered that McKee had targeted them because Quinn had recently purchased cannabis from one of his friends, according to 9Now. While they insisted that they had killed McKee in self-defense, they were both charged with murder.
"You wake up thinking, 'This can't be true, this hasn't happened. This hasn't turned everything upside down,'" Davis said. "Now our lives are just full of angst and heartbreak and sadness and trauma."
Last year, a jury found Davis guilty of manslaughter and Quinn of acting as an accessory after the fact. Justice Natalie Adams sentenced Davis to a minimum of two years and nine months in prison and Quinn to two years of community service.