Couple Sentenced for Stealing COVID Unemployment Funds Bragged on Instagram
A Detroit, Michigan couple was sentenced to federal prison on Wednesday for their role in a multi-million-dollar scheme to steal funds earmarked for unemployment aid during the COVID-19 pandemic.
While defrauding the government, the couple showed off luxury goods in Instagram posts that are still visible online.
Johnny Richardson, 27, and Micahia Taylor, 28, filed dozens of fraudulent unemployment claims in Michigan and at least four other states in 2020, the U.S. Department of Justice announced. They used both their own personal information and stolen identities to file the claims. The couple conspired with Brandi Hawkins, a former contract employee for the State of Michigan Unemployment Insurance Agency, who used her insider access to release the payments.
This conspiracy led to the fraudulent disbursement of at least $683,555, which the couple was ordered to pay in restitution on Wednesday, along with sentences of 97 months in federal prison for Richardson and 30 months for Taylor. Both pleaded guilty to conspiracy to commit wire fraud and conspiracy to commit money laundering in 2021.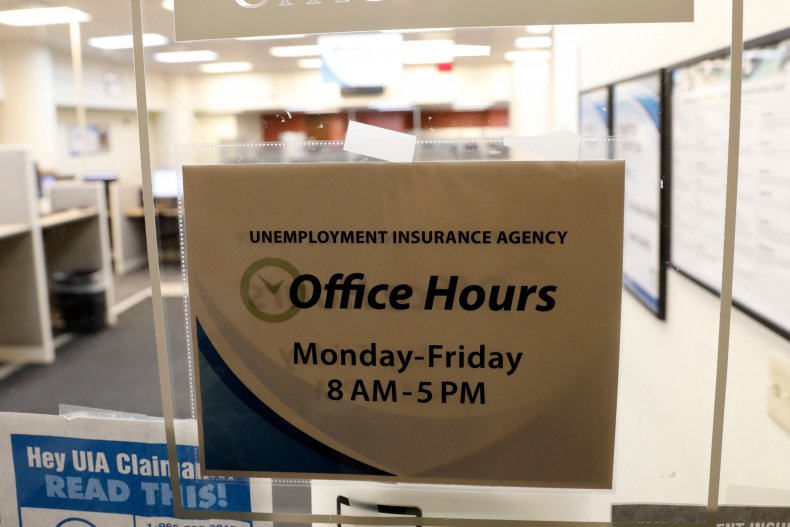 Hawkins was sentenced in October 2021 to 58 months in federal prison and ordered to pay nearly $3.8 million in restitution—the total amount she received from the fraudulent scheme.
"At a time when thousands of people across Michigan were out of work because of the pandemic, these defendants were stealing benefits that should have gone to those trying to sustain their families," said James A. Tarasca, Special Agent in Charge of the FBI's Detroit Division in a release from the U.S. Attorney's office.
In Instagram posts that have yet to be taken down, the couple flaunted big-ticket luxury goods. Taylor shared a photo of herself perched on a Bentley in May 2020. On Richardson's account, a video from October 2020 zoomed in on his luxury car and designer shoes, along with jewelry and watches that appeared to be diamond-encrusted.
"All that unemployment money put to good use huh?" said one comment from 2021.
"This dude is really posting proof of his fraud," added a comment on another video in which Richardson made sure all his designer accessories were caught on camera.
In November 2021, a state audit revealed that Michigan's Unemployment Insurance Agency Office overpaid residents by about $3.9 billion due to mismanagement, at a time when 5.4 million people were applying for COVID unemployment benefits. The audit also noted that the state was unlikely to recoup the money it had lost, as the fault lay with the agency and not the claimants.