Couple Together for 50 Years Die From COVID-19 While Holding Hands
A North Carolina couple together for 50 years died holding hands within four minutes of each other after contracting COVID-19.
Johnny Lee Peoples, 67, and 65-year-old Cathy Darlene Peoples spent their last moments together at a hospital in Rowan County, North Carolina, after battling the killer bug for 30 days.
Now their son, Shane Peoples, has paid tribute to his parents and said his mother contracted COVID-19 just days before retiring.
He said: "They were married 48 years and been together 50 years and they walked hand in hand for that time.
"It was mainly the fever and loss of taste at first. My dad started showing symptoms two days later.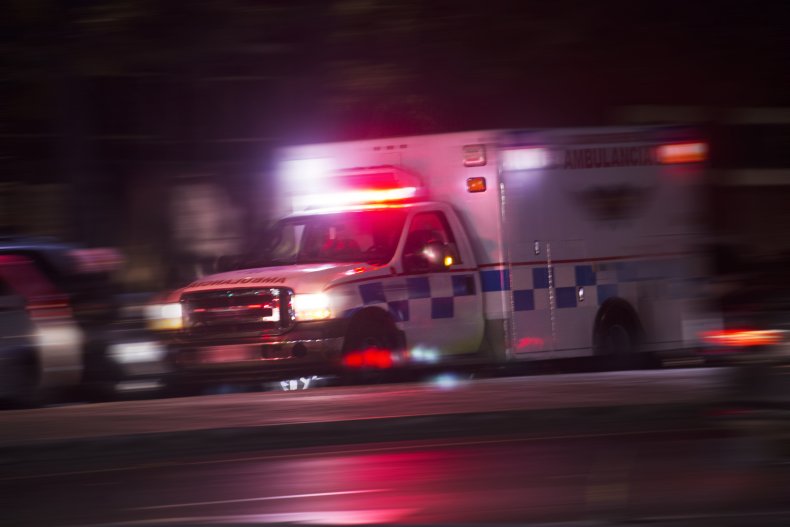 "About two weeks after that they were both put in the ICU and everything just went south, everything just got worse."
Peoples says he feels cheated by their deaths but praised Salisbury hospital staff for allowing the couple to be together as their health rapidly deteriorated.
He said: "The next day they put them in the same ICU room, they put their hands together, the nurses gathered around and they passed within four minutes of each other.
The socially-distanced funeral was held outside on Wednesday morning.
Writing on social media, Peoples urged others not to treat COVID-19 lightly and to remember that it was a killer.
He said: "It's not a joke, it's not a hoax. I don't want anyone else to get hurt and to feel the grief we are feeling. We were cheated - the lives of Mom and Dad were stolen by a virus that many joke about on a daily basis or just believe it's a hoax of some sort. Both of them took this pandemic seriously and still got sick and died."
Peoples said his parents were a blessing to everyone who met them, not just his family.
He said: "My mom had the most beautiful soul of anyone you could have met. She was very generous with the love she had for everyone. If she didn't love you or have love for you, something was wrong with you."
Peoples said losing both his parents at the same time was a double blow.
He said: "I'm not sure how I'm going to deal without being able to talk to them every night on my ride home from work or not being able to send them pictures and videos of my family. I'll never be able to hug them, again. I'll never hear Mom sing happy birthday to anyone, again. I'll never see them smile when they come in the room. They won't get to see their grandchildren grow up, or see many of their grandchildren graduate."