Couple Tortured Children With Zip Ties and Electrical Cords in 'Worst Case' Seen, Police Say
A couple in Ohio tortured and abused two children using electrical cords, zip ties and duct tape, say detectives.
The children are alleged to have suffered months of serious abuse until 31-year-old Priscilla Meachem and 38-year-old Elijah Waltz were arrested on October 21, reported the Zanesville Times Recorder.

Zanesville Police Detective Bryan Ruff would not say how the case first came to light but told the news outlet: "This is the worst abuse case I've seen."
The couple are accused of using the restraints to torture the children at their home.
Detective Phil Michel told local media outlet WHIZ that the children also suffered starvation at a property in Adair Avenue.
He said that Muskingum County Children's Services received the report which launched the investigation on September 28.
Ruff told local media that the physical and emotional abuse of the children began shortly after the couple started their relationship in April.
It is alleged that from June until October, Meachem and Waltz starved the children while eating in front of them.
Their criminal indictment states the duo are also accused of shaving the children's heads and threatening them that they would die a horrific death. It also claims that the children were restrained with various items including a belt before they were tortured and abused.
The young girl was also gagged with socks, it is claimed.
It is also alleged that the boy suffered abuse to his genitals and that the couple assaulted him with a cane, a plank of wood and a guitar.
Since their arrest, the couple have now been charged with nine counts of felonious assault, second-degree felonies, six counts of kidnapping, first-degree felonies, and seven counts of child endangering, second-degree felonies.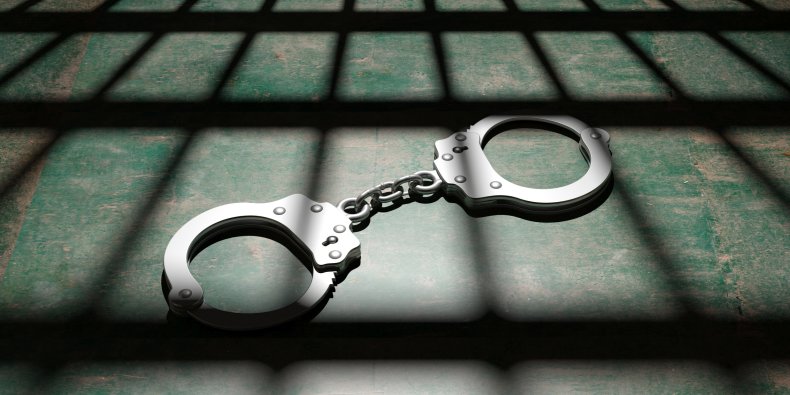 At the couple's arraignment on Wednesday, both Meachem and Waltz pleaded not guilty to all of the charges put to them.
Muskingum County Common Pleas Judge Mark Fleegle set their bonds at $500,000 each. The couple are being detained at Muskingum County Jail and if convicted on all of the charges, each of them could be facing 194 years in prison.
Speaking to local media, Ruff said the children have now been removed from the home.
Newsweek has approached Zanesville Police Department and is awaiting a reply.