Couple Who Contracted COVID in December Die Together Holding Hands
A couple in North Carolina that had been married for 52 years died of COVID-19 four minutes apart, after their family made the decision to withdraw life support last month.
According to their obituary, Thomas Fortenberry, 69, and Diane Fortenberry, 68, who passed away on January 13, had been infected with the disease since this past Christmas.
In a blog post, a nurse at WakeMed hospital where the couple had received care wrote that before the couple passed away hospital staff moved them into the same ICU room.
"After setting them up, side-by-side, hand-in-hand, we gave the family some time alone with their parents, one last time," the nurse wrote.
The nurse noted that as soon as Diane was moved into Thomas' room, his heartbeat and breathing stabilized.
"I feel that this was proof that sedatives, narcotics and paralytics can't separate the connection we have with our loved ones," the blog post said.
Just after 6 p.m. on January 13, each of them were extubated.
"With their daughters standing beside them, husband and wife were side-by-side, holding hands, their heads facing one another and, I swear Mr. Fortenberry had a smile on his face," the post states. "Our staff watched from inside and outside of the room while they drifted to the next life together. Calm, peaceful and pain free. We watched two daughters make the most difficult decision of their lives: to put their parents ahead of themselves."
Thomas died at 6:41 p.m. and Diane died at 6:45 p.m. It's unclear whether or not either were vaccinated.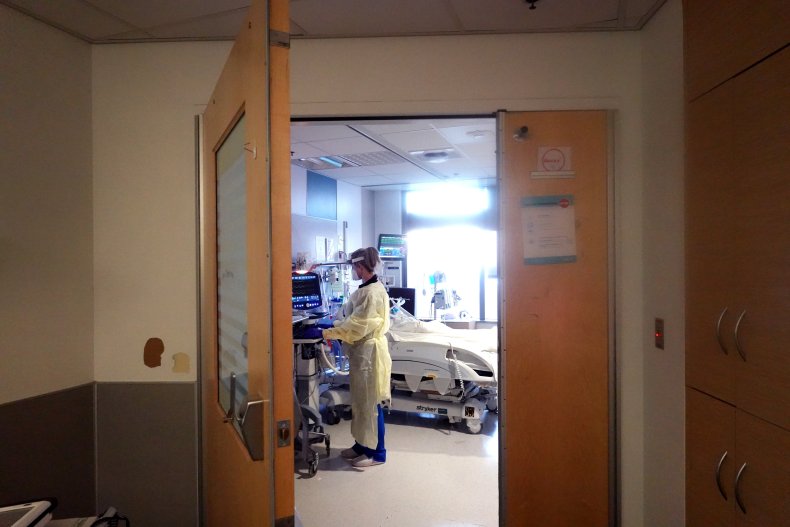 According to their obituary, Thomas and Diane grew up in McComb, Mississippi, and met in high school.
"Tommy was a man of few words, but he loved with all he had. He was one of the good ones. He would give you the shirt off his back and the last cent out of his pocket. Tommy was a simple man who loved Diane with every fiber of his being and would move heaven and earth for her!" the obituary states.
"Diane never met a stranger and was deeply loved by all who met her. She was quick to say what she thought, as well as, she would say what you were thinking, but wouldn't say out loud yourself. Her bigger than life personality could bring a smile to any face and laughter to every heart," it continues.