Couples Counseling: Not Just for Married People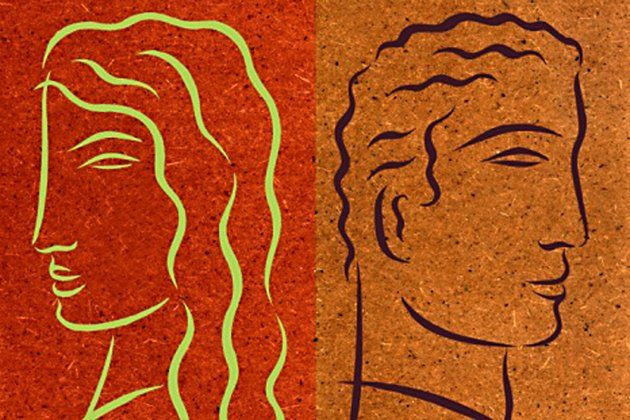 A 24-year-old in Austin, Texas, changes her Facebook status from "In a relationship" to "It's complicated," then comments that she plans to begin couples therapy. Message boards abound with questions from those trying to navigate information about couples counseling. In comments on an article about couples counseling posted on TrèsSugar, a site devoted to women of Generation Y, a woman writes that she's going in for a few counseling sessions with her boyfriend of three months. Another responds that three months might be a bit soon: "Maybe after 6–9 months, it would be okay if you're in a fairly serious, fast-paced relationship, though." Writes another: "My boyfriend and I went to counseling as our first date!"
It seems the question is changing from "Is it too late to save our relationship?" to "Is it too early to seek help?"
Philadelphia psychologist Dr. Michael Broder has worked with couples for more than 35 years, and sees therapy as an increasingly common and acceptable option for those in their late 20s and early 30s. "I'm seeing more younger, unmarried couples than ever," he says. "I didn't used to, but in the last 10 to 15 years, it's really been increasing." Broder estimates that today one third of his couples are unmarried, and of these, some never intend to marry. According to a study by the National Marriage Project at Rutgers University, approximately 8.1 percent of households consist of unmarried heterosexual partners, with census numbers showing that, between 1960 and 2000, the number of unmarried partners increased tenfold. Generation Y-ers ages 18–29 represent a mere 8.9 percent of the married population of the U.S.
In years past, couples might have been married before quarrels developed, but as an increasingly higher premium is put on one's capacity for personal growth, along with fear that marriage can lead so quickly to divorce, some younger couples try to sort through their issues of compatibility for years before heading to the altar.
Of course, most young people today consider relationships of more than five years or so almost like a marriage. In working with the longterm unmarried set, therapists or relationship coaches often say they see more similarities to married couples than differences. Broder says he sees couples coming to therapy to reevaluate whether a stagnating relationship is one they should continue, after the initial passion, the lovestruck honeymoon period of the early months, has worn off. "I define a longterm relationship as one that survives the dopamine high," he says. "Where you get past that point where everything happens automatically."
In the case of unmarried couples in longterm relationships, therapy serves as it has done traditionally, as the tipping point for bringing ambivalent partners closer together. But increasingly, it also functions as a tool to ease them more comfortably apart. "When I was in graduate school," says Broder, "we were taught—in what we then called 'marriage counseling'—that it was successful when the marriage was saved, and not successful when it wasn't. I believe there's no such thing as a 'happy couple.' There's such things as two happy individuals. A couple is an artificial entity. It's kind of like a corporation." To keep two people together unhappily, he says, is to do no service to anyone.
Much more frequently than is discussed or written about, says Broder, one partner in therapy is more invested in the longterm success of the relationship. For the person in the couple who may feel significantly more ambivalent, therapy may be a good-faith attempt at appeasement, even when, ultimately, that partner feels the relationship should end.
With divorce so routine and pedestrian, and the longterm success of marriage precarious—and of such coin-toss odds—often relationship coaches may offer what parents cannot. "Both of us have divorced parents," said Meredith, a 29-year-old law-school graduate living in New York, who finally married her longterm boyfriend after years of indecision and six months of weekly therapy. "The therapist helped us understand what's normal—or rather, healthy—and what's not. For instance, I grew up where screaming was normal in the house."
"I wanted to make a good-faith effort," she added, "and I believe in him as a good person." The phrase "good-faith effort"—or something similar—is repeated often by uncertain couples, along with the notion of giving the relationship "one last try."
Some professionals have less patience for unmarried partners in troubled longterm, live-in relationships. "The problem is, the patterns that you develop ultimately are based on, 'Well, heck, if it doesn't work out, we're not married,' " says Julie Nise, a relationship trainer and therapist based near Houston. "So you do not put in the same effort. Essentially, this is what I tell my dating couples: if he's not good enough to be married to, then you don't need to be living with him. Because all you're doing is burning daylight."
She says she believes that effective therapy is targeted, rather than habitual. "Then it's an excellent idea," she says, "but as an informational, assessment tool, not just to bitch about each other," Nise says she also has noticed that people may think of therapy for the wrong reasons. "It's a chi-chi, fun thing to do, to have a therapist," she says.
Anne Ziff describes her work as "divorce prevention." As a marriage and family therapist, she has been in practice since the late 1980s, and works in Westport, Conn., and New York City. "Increasingly I see couples who are entirely committed but not married," she says. "People who are 'just dating' rarely come to see a couples therapist."
When unmarried couples consult Ziff, she does not view them as any less serious than couples a generation or so earlier, who were quicker to marry and less likely to cohabit or date for long periods of time without marrying. Instead, she views these unwed monogamists as a population hyperaware of the risks of tying the knot. "Let's say the average marriage is lasting roughly seven and a half years," she says, "and roughly 40 percent of first marriages, and 60 percent of second marriages, end in divorce. So almost everybody coming out of college or high school knows people whose marriages have failed. It's not a reluctance to make a commitment, but an anxiety."
Of course, as any good therapist, counselor, rabbi, or priest can attest, just because someone expresses interest in making a relationship work—by attending couples therapy, say—does not mean that it should, or even that that is what the person really wants. Once in a while, Ziff says, she learns in private consultation with one member of a couple that the person would rather call it quits, but doesn't really know how. "What I have to say is: 'Are we the only two people who know that?' "
Caroline Dworin is a writer living in Manhattan. Her last piece for NEWSWEEK examined the phenomenon of pet psychics.