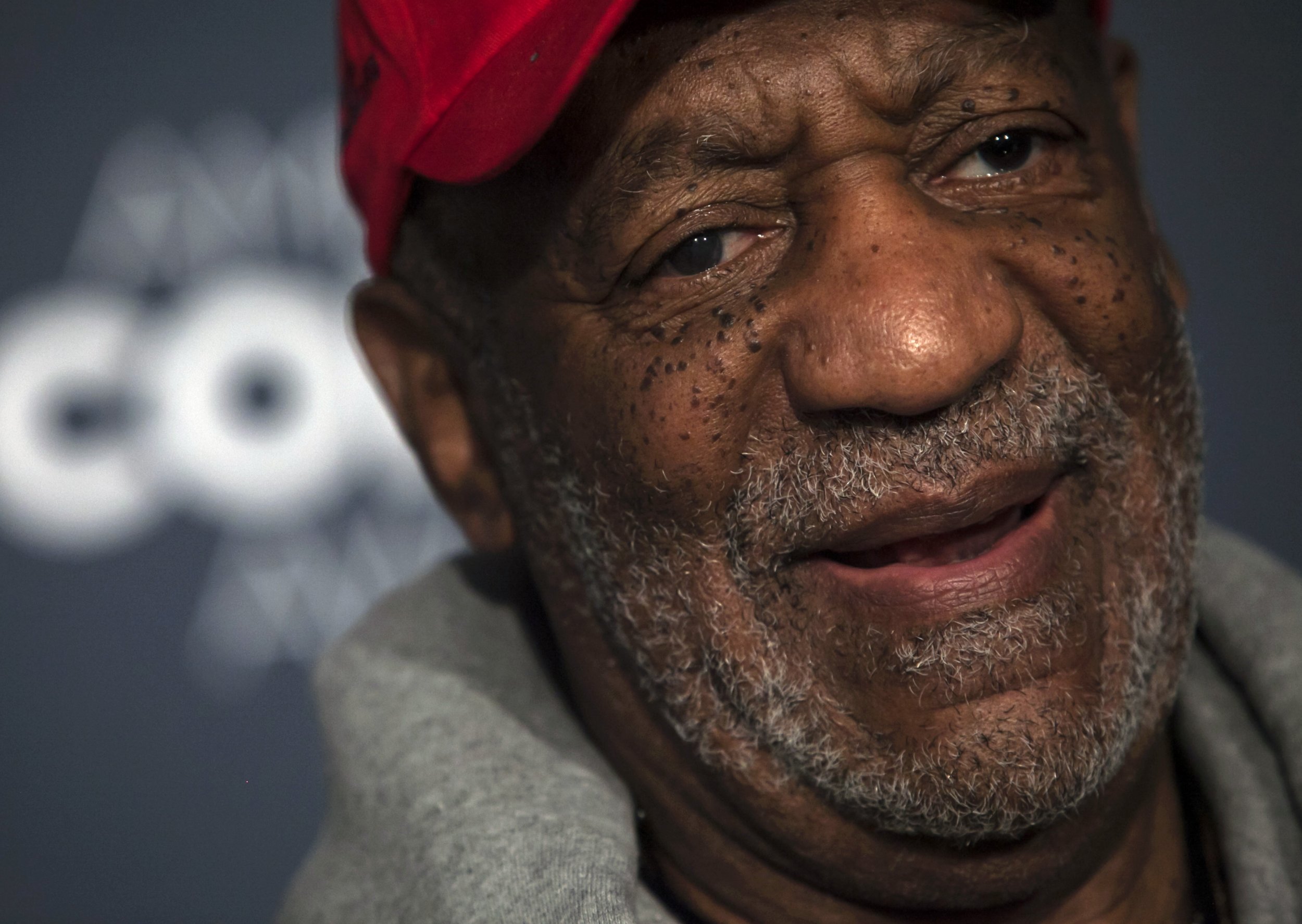 Following the news of a 2005 deposition in which Cosby discussed drugging women he intended to have sex with, one of his Cosby Show co-stars, Joseph Phillips, says he believes Cosby is guilty.
Previously, Phillips said, he didn't believe the string of women who claimed Cosby had drugged and sexually assaulted them. So far, over 40 women had made such allegations, dating back to the 1970s. But in an essay on his website titled "Of Course Bill Cosby Is Guilty," Phillips says that while he loves Cosby and considers him an idol, his opinion on his sexual past changed after he ran into a mutual friend of theirs.
Phillips describes the encounter with the woman:
I was particularly shaken the afternoon I bumped into an old friend while shopping. The controversy was at its height. The story of Bill was all over the press. I hadn't seen this woman for many years. Back in the day, I had asked her out on a few dates, but was relegated to the friend zone so fast it made my ears wiggle. We had kept in touch for a few years, but our lives had taken different paths. Over the years, I had watched with a passive interest as her career grew, so I was excited to see her and catch up a bit.

As we spoke, I recalled that Bill had been her mentor (play father, teacher…something. I couldn't quite recall what it was). The question popped into my head.

"Hey, do you mind if I ask you something?"

She looked at me and then asked, "Is it going to make me cry?"

I was a bit taken aback. "Well," I stammered. "I hope it doesn't make you cry."

She smiled. "Go ahead and ask your question."

"Back in the day," I started. "I remember that you knew Bill—that he was like your mentor or something. Did he ever…"

Before I finished the sentence, she began to cry.

We spent the next two hours sitting on a bench talking. Through tears, she told me her story. She cursed him for violating both her trust and her body. She cursed herself for not being smarter, and for degrading herself in pursuit of success. I listened patiently. As she began to run out of steam, she turned to me. "Do you believe me?"

"Yes." I said. "I believe you."

"Why?" she asked.

"Because I don't believe that you are crazy and only a crazy person would sit with me all this time and share a fantasy."

I am not sure if our conversation was cathartic for her. I know it was heart-breaking for me.
Phillips said that before speaking to the woman, who has not been identified, he was "increasingly disturbed" by the accusations, and while he thought some of the women might have been lying, he realized that not all of them were. "Discovering that the man you idolize may be a serial rapist is a bit traumatic. I don't imagine it is anything near to the trauma of the alleged victims," he wrote in his essay.
Though Phillips, who played Cosby's son-in-law on the show, now says he believes Cosby is guilty, he also thinks his work is "real and enduring." He suggested that Cosby "go live a quiet country life."
Some of the women who brought allegations against Cosby took settlements, most recently in 2005, for an undisclosed sum. Only one alleged victim, Chloe Goins, has a case that may fall within California's statute of limitations for sexual assault, which means she would be able to bring charges against Cosby.
Goins, a model in Los Angeles, alleges that in 2008 she was drugged by the comedian at the Playboy Mansion. Her attorney told Newsweek that Goins does not plan to take a settlement and hopes to see Cosby "behind bars."