Of Course Employers Want to Talk It Out. But Workers Deserve Their Day in Court | Opinion
Hidden in the fine print of many "take it or leave it" employment contracts is a clause that steals the right of employees to have their day in court. It's called forced arbitration.
For the past 30 years, the U.S. Supreme Court has interpreted the Federal Arbitration Act of 1925 to drastically expand its scope of coverage. As a result, many employers use arbitration clauses as a blank check to not only block workers' access to courts but also hide systemic wrongdoing from the public and minimize corporate accountability. And, like many other workplace inequities, these clauses disproportionately affect African Americans and people of color.
Last week, the House took a momentous step in the right direction by passing the FAIR Act, legislation that would prohibit forced arbitration agreements in employment, as well as consumer and other agreements. Now, the bill is before the Senate.
Workers of color are over-represented in low-wage industries and more susceptible to workplace abuses, including harassment, discrimination and wage theft. Yet a recent study from the Economic Policy Institute estimates that 59.1 percent of black workers are subject to forced arbitration. Communities of color have fought hard and continue to advocate for strong workplace legal protections to ensure safe environments and fair wages. When businesses deny workers access to the courts and, instead, force them into secret arbitration proceedings, it threatens economic progress and renders toothless critical workplace protections.
Recently, for example, the U.S. Court of Appeals for the Ninth Circuit ruled that Tesla, the electrical vehicle manufacturer with more than $29 billion in assets, could move forward with arbitrating claims of race discrimination brought by Dewitt Lambert, a former African-American employee who worked as an electrician. Lambert alleged that as an electrician in the company's Fremont, California, manufacturing facility, he experienced months of severe harassment and discrimination, including physical assaults and verbal insults. Instead of litigating his case in an open courtroom, Lambert will now be forced into a private forum.
Arbitration inherently creates several advantages for corporations. First, the lack of transparency around the proceedings prevents workers from knowing whether other employees at their company have experienced the same illegal conduct. Second, workers often do not have the benefit of a neutral judge or jury. Third, arbitration rules differ notably from legal safeguards present in the courtroom. For example, a party's ability to obtain crucial evidence may be severely hindered in arbitration.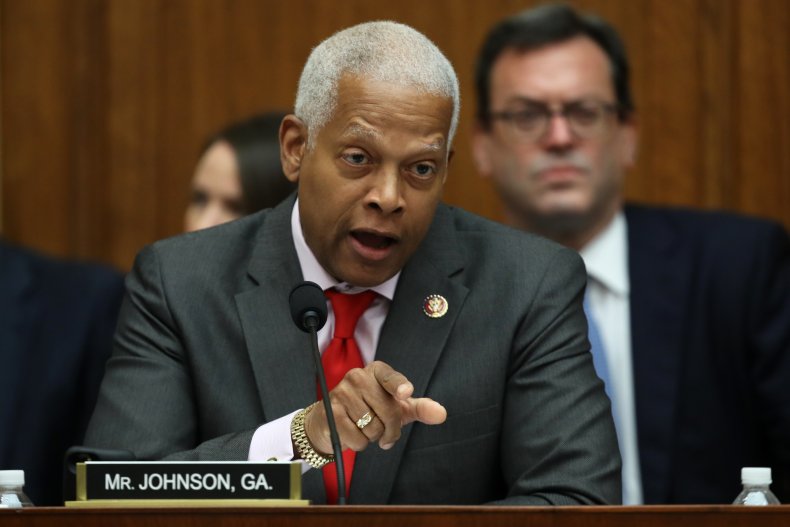 Impact litigation, including class-action lawsuits, is an important strategy in the fight for equality in our workplaces. By relegating workplace disputes to secret forums, forced arbitration limits the ability of workers to engage in collective and public legal action, which is often necessary to push businesses to do the right thing.
Eighty-four percent of Americans support ending forced arbitration, according to a study conducted this past January. Support is largely bipartisan, with 87 percent of Republicans and 83 percent of Democrats favoring the end of the insidious practice.
The Lawyers' Committee for Civil Rights Under Law calls on the Senate to quickly pass the FAIR Act to protect the civil and labor rights of our most marginalized workers, and to advance equal opportunity for all.
Dariely Rodriguez is the director of the Economic Justice Project at the Lawyers' Committee, which is working to secure passage of the FAIR Act to advance equal opportunity for all.
The views expressed in this article are the writer's own.