Court 'Backs Down' From Texas Abortion Ban, Allowing Women to Take Oral Pills Amid Coronavirus Outbreak
The 5th U.S. Circuit Court of Appeals has backed down from a decision that allowed Texas officials to bar access to medication abortions under the state's new policy requiring that "non-urgent" medical procedures be postponed amid the coronavirus outbreak.
Last week, the 5th Circuit decided for the second time to block a temporary restraining order issued by a federal judge blocking Texas officials from restricting abortion access.
The decision, which was first made on March 31, caused panic across the state, with health practitioners and patients worried that women would be forced to travel out of state to access abortion care at a time when U.S. residents are being advised to stay home and practice social distancing.
Late on Monday night, the appeals court decided that medical abortions, which unlike surgical abortion involve a two-pill process, could once again be made available in Texas.
The reversal appeared to rest on what the definition of a "procedure" is and whether medical abortion could be considered one.
In a press release issued on Monday evening, the Planned Parenthood Federation of America said abortion care providers represented by Planned Parenthood, as well as the Center for Reproductive Rights and the Lawyering Project, had repeatedly sought to make clear that they did not believe medication abortion should be considered a "procedure."
They had argued that as medication abortion only involves the prescription of pills, it would not pull important resources, like personal protective equipment (PPE), away from the effort to combat the COVID-19 outbreak.
However, it was only after lawyers called on the U.S. Supreme Court to take emergency action and restore access to medication abortion that the 5th Circuit appeared to consider that argument.
"Only then did the 5th Circuit ask the parties to further explain whether medication abortion is a 'procedure,'" Planned Parenthood states. "This, despite the providers' submission of numerous briefs in both the trial and appellate courts over the past few weeks making clear medication abortion is not a 'procedure.'"
While the 5th Circuit has ruled to allow access to medication abortions, surgical procedures are still barred under Texas policies in response to the coronavirus outbreak.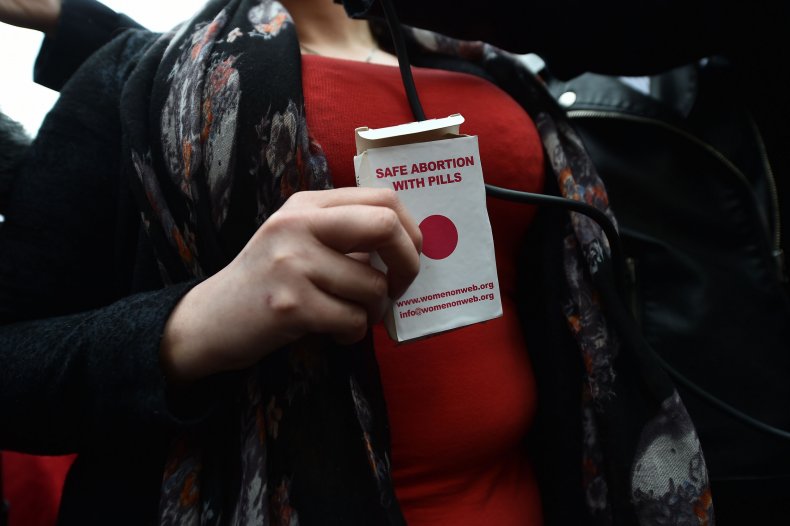 In a statement shared with Newsweek, Alexis McGill Johnson, the acting president and CEO of the Planned Parenthood Federation of America said that while the appeals court's reversal provides "very temporary relief for some Texans, many others still cannot access time-sensitive abortion procedures."
"Planned Parenthood and its partners have never waivered in the facts: abortion is safe, necessary, and time-sensitive," McGill Johnson said. "As people try and navigate their new realities under a pandemic—job loss, quarantining with abusive partners, or still having to work essential jobs—we need more abortion access, not less."
"This fight is far from over," the Planned Parenthood CEO warned.