Trump Can't Stop Transgender People From Serving in the U.S. Military, Court Rules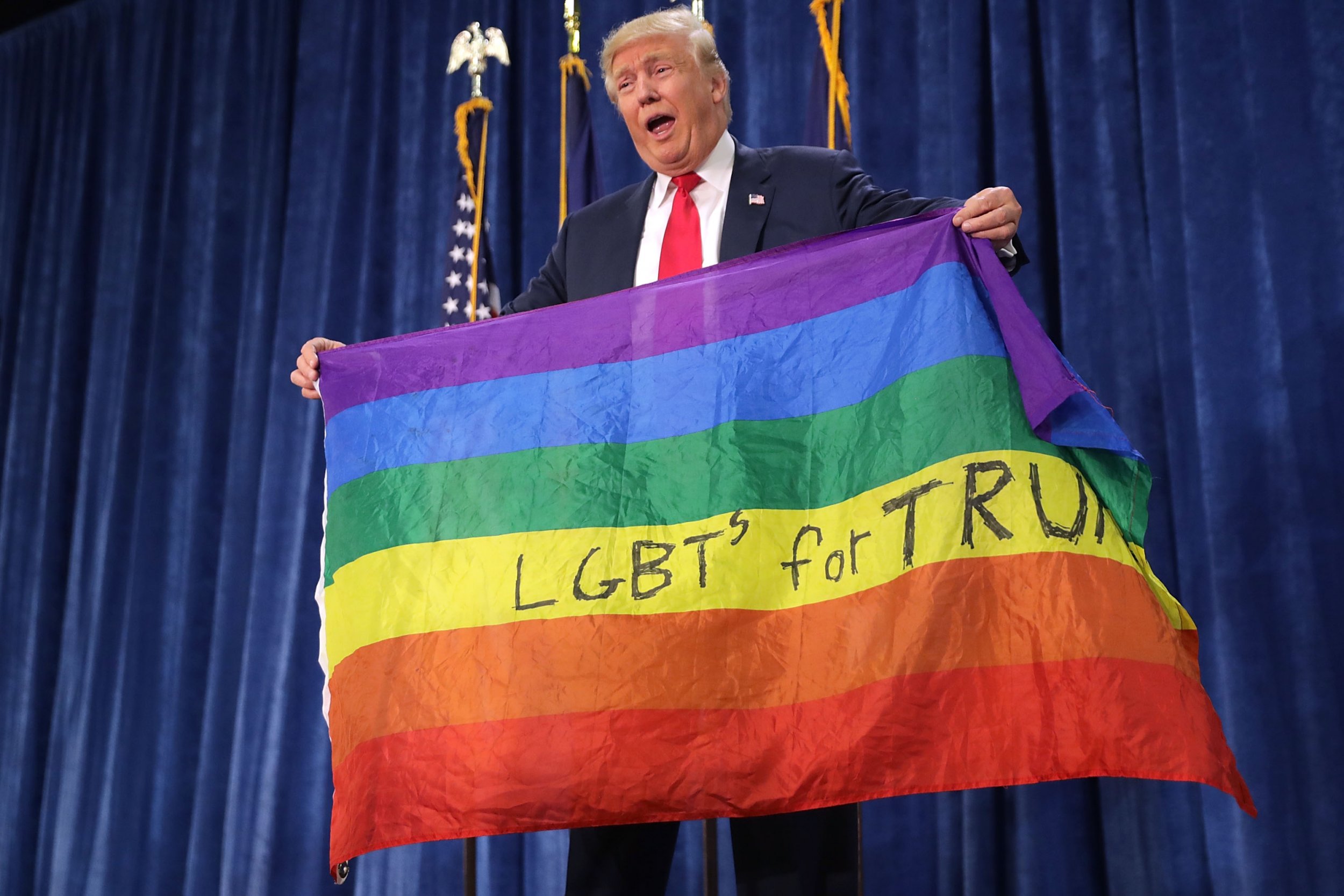 A U.S. district court judge in D.C. has blocked President Donald Trump's attempt to change the military's transgender policy.
Trump's July 2017 directive would have banned all new transgender recruits from enlisting. The judge ruled that the directive cannot be enforced while the case works its way through the court, according to a report in The Hill.
On August 9, 2017, the National Center for Lesbian Rights (NCLR) and the Gay, Lesbian, Bisexual, Transgender and Queer Legal Advocates & Defenders (GLAD) filed a motion for preliminary injunction, seeking an immediate halt to Trump's order, which would ban thousands of transgender people who are currently serving in the U.S. military. They also asked to block the ban on government funds for gender reassignment surgery, but the judge denied that motion. The effect of the court's order, according to the case Jane Doe v. Donald J. Trump, is to revert to the status quo with regard to transgender people serving in the military.
"This is a complete victory for our plaintiffs and all transgender service members, who are now once again able to serve on equal terms and without the threat of being discharged," NCLR Legal Director Shannon Minter said in a statement. "We are grateful to the court for issuing such a clear, powerful decision recognizing that there is no legitimate reason for treating qualified transgender service members differently than others."
In July, Trump sought to ban transgender personnel from the military. In a string of tweets, he wrote:
"After consultation with my Generals and military experts, please be advised that the United States Government will not accept or allow Transgender individuals to serve in any capacity in the U.S. Military. Our military must be focused on decisive and overwhelming victory and cannot be burdened with the tremendous medical costs and disruption that transgender in the military would entail. Thank you."
"Donald Trump's erratic tweets and half-baked orders disrespect the bravery of the countless transgender people who have fought, and in many cases died, for their country," said Sarah Warbelow, HRC's legal director, in a statement. "The immediate harm to our national defense and to the thousands of transgender people serving and wishing to serve their country must be stopped—and we are grateful that a federal judge has blocked this administration from discharging any qualified individuals because of their gender identity while these cases continue to make their way through the courts."
Sarah Huckabee Sanders refused to answer any questions about the ruling during the White House press briefing on Monday.
Denny Meyer, a gay veteran and the public affairs officer of American Veterans for Equal Rights (AVER), told Newsweek that this ruling is proof that Americans are not in favor of discriminatory laws.
"This demonstrates that American law and decency in American values are still being upheld," Meyer said.