Court Cases Could Change the Fate of Trans Immigrants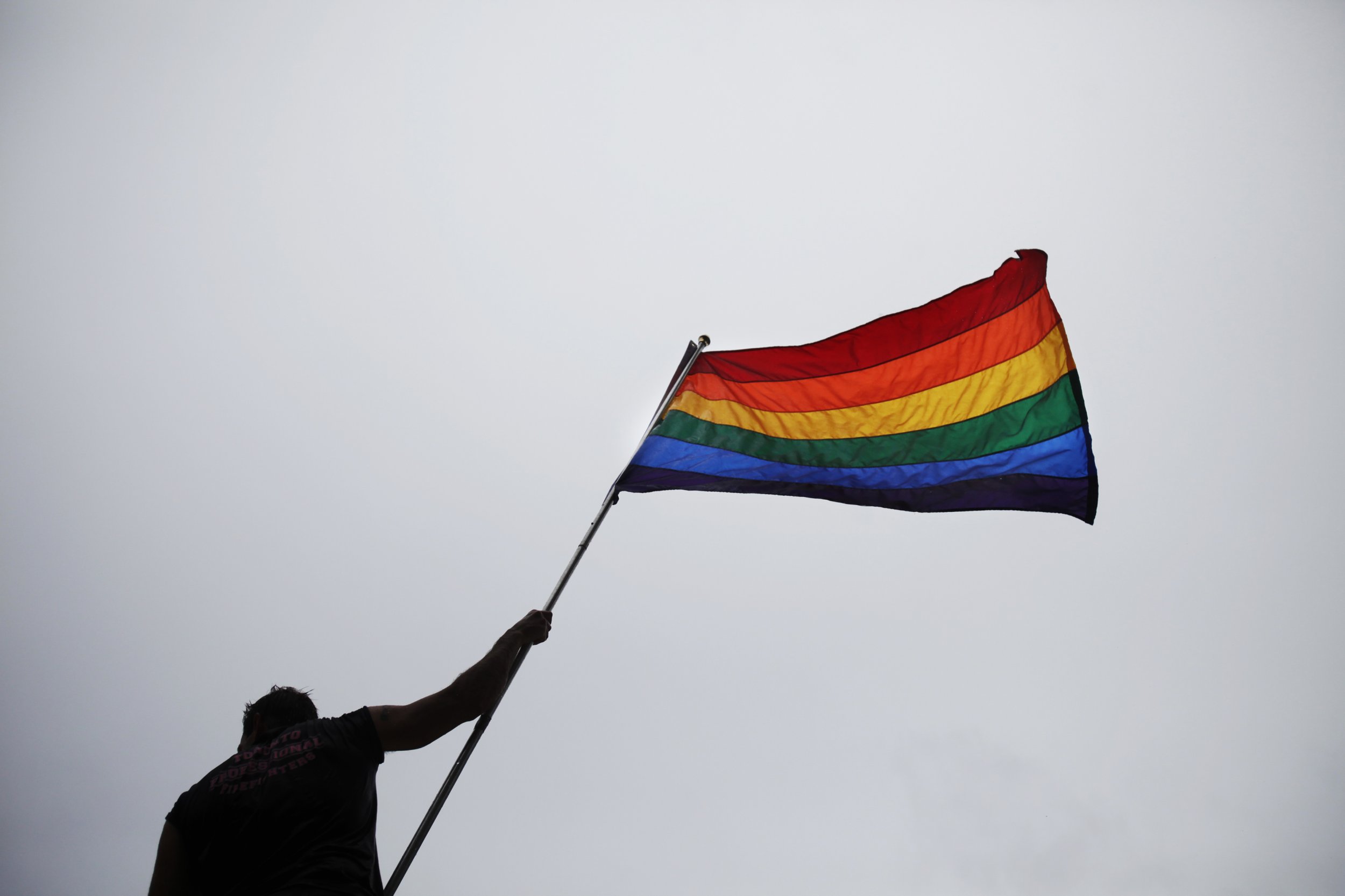 Three Mexican immigrants, transgender women who are seeking asylum in the U.S., had lived with violence before leaving their country: repeated rapes at the hands of family members, police officers and military agents--and, in one case, being burned alive and left for dead.
But what these women fear far more is the violence they will likely face if the U.S. deports them, they claim in court documents. Would they die at the hands of the men who had threatened to murder them? Would these men force them to eat sand to the point of death--a fate said to have befallen other transgender women back home?
On March 6, the U.S. Court of Appeals for the Ninth Circuit in Pasadena, California, heard oral arguments in the cases of Daniella Godoy-Ramirez, Edin Avendano-Hernandez and Lucia Mondragon-Alday. They are fighting to stay in the U.S., claiming in court documents they could face torture or death in Mexico because of their gender identity.
Several years ago, these women individually applied for protection from deportation, citing a fear of persecution and torture. The immigration judge denied their applications, in essence ruling there wasn't enough proof they would be persecuted, their appeal briefs, filed in the Ninth Circuit, claim.
The judge also cited advances for gay rights in Mexico, such as legal same-sex unions in parts of the country, as evidence the women wouldn't face persecution. (The immigration judge also said Godoy-Ramirez waited too long to file an asylum petition, and that Avendano-Hernandez was ineligible because of a past DUI conviction, the briefs say.) The women then protested the immigration judge's decision before the Board of Immigration Appeals. The board dismissed their appeals, upholding the immigration judge's decision.
If the Ninth Circuit rules in favor of the women, the decision wouldn't just rebuke the immigration judge and BIA's reasoning in these specific cases, it could also set precedent for transgender immigrants seeking safety in the U.S., advocates say. It is unclear when the court will hand down its rulings.
The immigration judge and BIA's argument effectively treated transgender women as gay men--not only conflating gender and sexuality, but neglecting the particular perils transgender people face in Mexico, their lawyers argue. Moreover, the judge and BIA didn't adequately weigh these women's individual experiences, their lawyers claim.
So, the lawyers are hoping that if the Ninth Circuit sides with the women, it could establish precedent that transgender people's persecution claims cannot be assessed through the lens of sexual orientation. In addition, a win for these women could set a precedent that courts weigh the individual experiences of transgender asylum-seekers, rather than just general beliefs about a country's treatment of lesbian, gay, bisexual, trans and queer (LGBTQ) people.
Keren Zwick, managing attorney for National Immigrant Justice Center's LGBT Immigrant Rights Initiative, who made arguments in support of the women before the court, said asylum applications "must be decided based on the individual person before the judge and that individual assessment is no different in cases involving transgender women."
Zwick added: "A positive decision from the court would make it clear to immigration judges that it's inappropriate to deny a transgender woman's claim as if she were a gay man, by relying on top-level government reforms that have little to no relevance to the lived experiences of transgender women."
The U.S. Department of Justice's Executive Office for Immigration Review, of which BIA is a part, does not comment on immigration judge decisions or BIA cases, a spokeswoman said in an e-mail.
In 2010, the International Human Rights Clinic, the Human Rights Program of Harvard Law School, Global Rights, and the International Gay and Lesbian Human Rights Commission (IGLHRC) published an analysis of LGBTQ rights in Mexico.
The report, citing a survey of anti-LGBTQ violence in Mexico, stated that from 1995 to 2007, there were 464 homophobic and transphobic hate crimes in the country. The paper, citing another study, said 76.4 percent of LGBTQs incurred physical violence "because of their sexual orientation or gender identity," and 53.3 percent experienced assault in public. Yet another survey found 30 percent of LGBTQs in Mexico experienced discrimination by police, and 20 percent reported being assaulted by police. In addition, transgender individuals "are subjected to mass detentions, extortion, and physical abuse at the hands of police and military officials," the executive summary noted.