Court Dismisses Blasphemy Case Against Actress Who Winked and Giggled in a Video
India's Supreme Court has thrown out a case of "blasphemy" brought against an actress who winked and giggled in a viral music video.
Priya Prakash Varrier, 18, was accused of a "blasphemous act" for her performance during a song in the movie Oru Adaar Love, The Times of India reported. Although the film has not yet been released, a 30-second clip featuring the actress and a song went viral, leading to Varrier becoming one of the most searched Indian people on the internet earlier this year.
As the song in the clip refers to the Muslim Prophet Muhammad, religious conservatives were offended by Varrier's flirtatious actions. On Friday, however, Chief Justice Dipak Mishra simply dismissed the case, saying: "It is should not be like you watch a movie and then come out and file a complaint about it just to gain some mileage," The Hindu reported.
The official complaint filed against the actress said that "the 30-second clip shows a schoolgirl and schoolboy exchanging smiles, eyebrows wiggle and winks", amounting to an "act of blasphemy" in the context of the "sacred" song, according to the BBC.
Defending herself against the accusations, Varrier said that critics had "misunderstood" the song and her performance.
"The song 'Manikya Malaraya Poovi' is a Mappila Song, or a traditional Muslim song from the Malabar region of Kerala, which praises the love between the Prophet Muhammed and his first wife Khadeeja," the actress explained in her petition to the court, according to The Hindu. "It is a part of the Muslim tradition in Kerala and does not offend any religious sentiment of any community or person."
In its dismissal, the Supreme Court said that "there was no malicious intent to hurt religious sentiments." It also cited Varrier's right to creative freedom.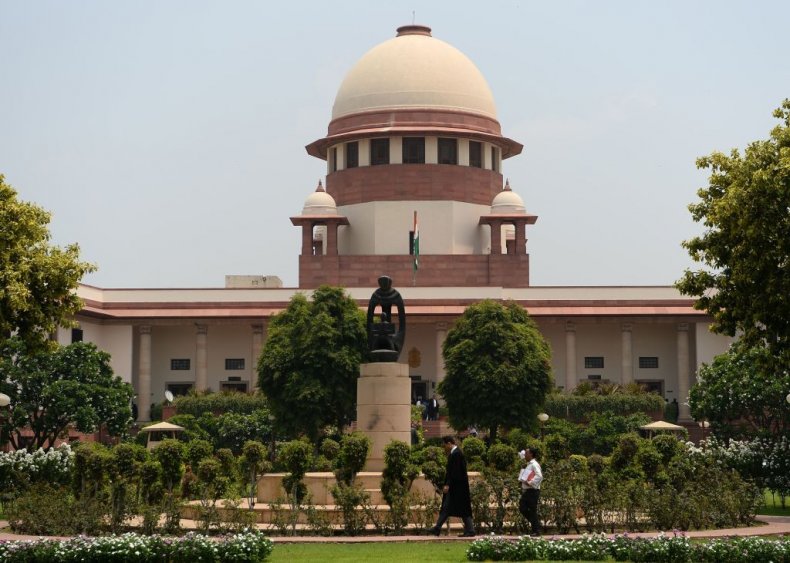 Under Section 295A of the Indian Penal Code, individuals found guilty of blasphemy can face up to three years in jail as well as a fine. "Whoever, with deliberate and malicious intention of outraging the religious feelings of any class of citizens of India, by words, either spoken or written, or by signs or by visible representations or otherwise, insults or attempts to insult the religion or the religious beliefs of that class, shall be punished," the law says.
Defending herself, Varrier cited a recent Supreme Court ruling regarding another Bollywood film called Padmaavat, which led to protests across India in early February. Ring-wing Hindu groups vandalized cinemas and demanded that the film be banned, arguing it disrespected "the sentiments of the community."
Regarding that case, Mishra wrote in his official order: "when creativity dies, values of civilization corrode."